High-quality assignments with dynamic legal teams
Today, flexible working has evolved. Flexible work means finding employment that suits your lifestyle and availability. To many of our consultants, this can mean working on projects for a fixed period, full-time or fixed hours – with a committed support team behind you.
Obelisk takes on the administration of finding a contract that offers what you're looking for; an exciting new project, the chance to work with big-name firms or even a change of career. Once we understand what you're looking for, our team will match you with an opportunity that maximises your skills and advances your career goals.
From secondment cover to major transactions support or boosting their team to help on special projects – our clients trust us to find skilled lawyers with the commercial savvy to deliver quality work at pace so they can focus on meeting strategic goals and delivering sharp, timely advice.
Whether you are looking to develop a portfolio career, balance personal and career ambitions or simply don't want to be tied to set hours in one place – we offer outstanding access to interesting projects that make the most of your skills and experience.
We match you to dynamic teams in leading organisations
We offer outstanding access to interesting projects that make the most of your skills and experience
We pioneer new ways of working to help our people succeed
We provide professional development support, helping you achieve your career goals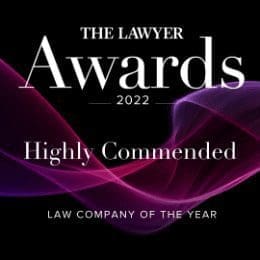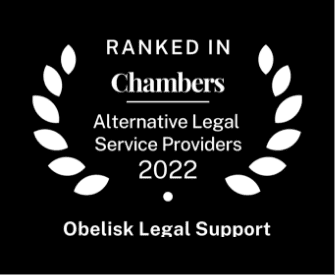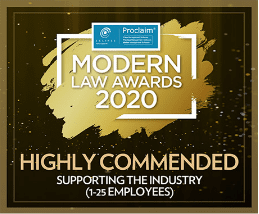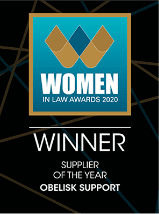 How it works. As simple as 1,2,3
We want to get to know you; tell us what you're looking for.
After we do our checks, get to know how we work.
We identify the right opportunities for your skillset.
We handle the admin so you can focus on the work.
Case study: The British Business Bank
The British Business Bank is a business development bank dedicated to making finance markets work better for smaller businesses. At the start of the pandemic, the Bank was tasked by the Treasury to support businesses by rolling out new loan programmes as quickly and efficiently as possible. In need of extra resources, Obelisk provided a finance lawyer with lending experience to be an extra pair of hands at a time of national emergency. Championing making legal work more inclusive since 2010
Choose how you wish to work
A fixed-team placement
From weeks to months, be an extra team member
Ad hoc project support
Work when you're needed on one or more projects
Be part of a pool
Be part of a virtual team providing regular or ad hoc support
"I have a really varied workload, so I'm developing my skills, and at the same time I can flex my hours around my other commitments. It's incredibly satisfying to work on projects that are so important to the client's strategy."
"Working through Obelisk has given me access to high-quality work while keeping the administrative side seamless and efficient."
Flexible Full-time Work FAQs
How can I start working as a freelance lawyer with Obelisk?
If you trained with a City law firm or similar, have experience of working in-house and are looking to work in commercial, corporate, construction, employment, banking/financial services/finance or IP/data privacy law, then we can help you get started – get in touch today.
Do full-time lawyers work remotely?
Working remotely as a lawyer is becoming increasingly popular. There are several reasons for this, including the COVID-19 pandemic and the increasing availability of technology that makes it possible for lawyers to work remotely. More clients and law firms recognise the benefits of lawyers that work remotely including cost savings on office space. Working remotely can also look different for different lawyers. Some of our legal consultants work entirely from home, while others work from a co-working space of their choice or another location outside of a traditional office. Some lawyers work full-time remotely, while others work part-time or on a project basis.
Do I need Professional Indemnity Insurance when in a full-time legal consultancy role?
As an Obelisk Support legal consultant you are self-employed and work with us on a freelance basis. If you do not have a policy of your own, you will be covered under our indemnity policy.
Do you have remote work for lawyers?
Yes! Many of our assignments have at least a part-time element of remote work with some clients only requiring presence in their offices once per week/ month, on a case-by-case basis. But a hybrid work environment is more common now.
I am looking for lawyer jobs in or around London
We have plenty of legal work of all flavours and are able to match legal consultants working across the United Kingdom - with many of our roles in London. Please do get in touch, upload your later CV and we can chat through your options and the opportunities.
How does working full-time as a legal consultant work in practice?
Working full-time as a legal consultant you can take a break between assignments for as long as you wish to pursue other professional and personal ambitions. Full-time roles are 5 days a week for set periods of time, with options to work remotely, in the office or in a hybrid working arrangement which is becoming more common. Work can vary from secondment cover for parental, holiday or sick cover to supporting on a major transaction or working on a special project.
What type of organisations and law firms offer full-time flexible legal work?
Through established partnerships with blue-chip companies, growing businesses and large law firms, we can deploy you on interesting projects that make the most of your skills and experience. We offer outstanding access to projects with dynamic legal teams, both in-house at large global corporations and growing businesses, and in private practice with large City firms.
Most of our clients are companies with in-house legal teams and large law firms based across the UK. As a result, we are actively looking for experienced lawyers in the following practice areas:
Most of our clients are companies with in-house legal teams and large law firms based across the UK. As a result, we are actively looking for experienced lawyers in the following practice areas: Capital Markets; Commercial (General); Commercial Contracts; Competition; Construction; Data Protection & Compliance; Data Privacy Policy; IP/IT; Employment; Capital Markets; Debt Finance; Financial Services; Investment Funds