As well as our central team, we are proud to have over 2,000 freelance legal professionals in our community.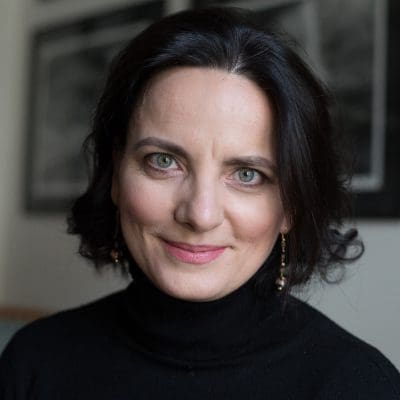 DANA DENIS-SMITH
Founder and CEO, Obelisk Support
"I founded Obelisk Support in 2010 to keep ex-City lawyers working flexibly, around their family and other commitments. As CEO, I am committed to making Obelisk Support a great place to work for my team and consultants, and to delivering innovative legal services that delight our clients time and time again." Formerly an international journalist and Linklaters lawyer, Dana is CEO of Obelisk and founder of the First 100 Years and Next 100 Years projects.
Dana is a well-known industry leader and a passionate advocate for building a more diverse, inclusive, and purpose-led legal profession. Multi-award winning, Dana received 'Special Commendation' as an 'Innovative Leader' in the Financial Times Innovative Lawyers Europe 2022 awards – being the only legal leader to make the Financial Times annual roll call for a second time, exactly 10 years apart.
In recognition of her contribution, achievements, and positive impact on the legal profession Dana has also been awarded a Special Contribution Award at the Women in Law Awards 2020, Outstanding Achievement in Legal Services by The Legal 500 in 2019 and, in 2018, was voted Legal Personality of the Year. Dana serves on The Law Society of England and Wales Council representing women and has been appointed to The Law Society E&W's EDIC (equality, diversity, inclusion) committee.
A TedX speaker, Dana regularly speaks at industry events and in the media on culture in the legal profession and the future of legal work.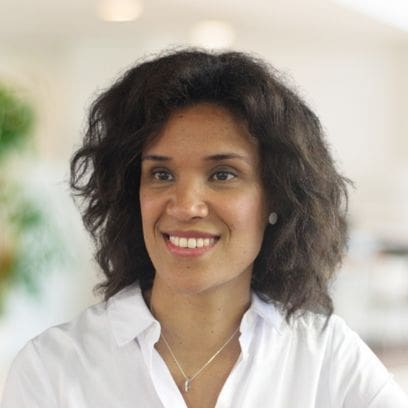 Read more
"I never forget whether I'm interacting with clients, consultants or colleagues, we are humans first". Debbie joined Obelisk Support in 2016 having held various marketing management roles in enterprise organisations overseas, before moving to a strategic marketing agency in London to manage and grow their base. As a Board Member at Obelisk, she works closely with other members Members to ensure that our business continues its growth trajectory through rigorous and regular assessment of our strategies and operational processes and efficiencies.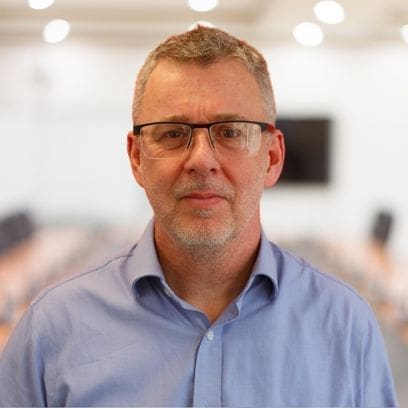 Read more
"I head up finance, operations and people at Obelisk. This gives me the opportunity to review and develop every aspect of the business". Will is an experienced CFO/COO with track record of developing high growth privately owned or VC backed SMEs in multiple sectors. He works with the other Board members at Obelisk Support to develop strategies for optimising market growth and keeping one step ahead of the competition in terms of service delivery and customer satisfaction.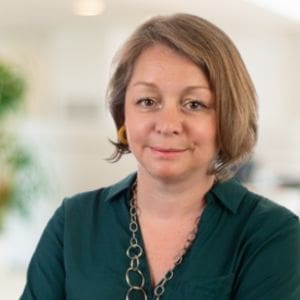 Read more
"Joining Obelisk is about being part of future-focused organisation which continues to pioneer new ways of working to make a positive difference in the legal profession. I am inspired by how Obelisk is changing the world of legal work, supporting clients meet the increasing demands placed on them while keeping exceptional talent in the legal industry – innovative, unafraid, and always #HumanFirst". As Chief Commercial Officer my role is to lead our Client and Talent teams to continue to delight our clients and support our growing talent community realise their career and personal ambitions."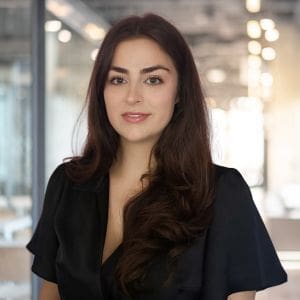 Read more
"I joined Obelisk Support as I value their human first approach and the emphasis placed on being a diverse, inclusive and forward thinking company. My role as a Client Projects Manager consists of supporting both the clients and consultants with onboarding to new projects and making sure everything runs smoothly." Chloe brings with her a strong customer focus and service delivery expertise developed in previous roles in the technology and security industries.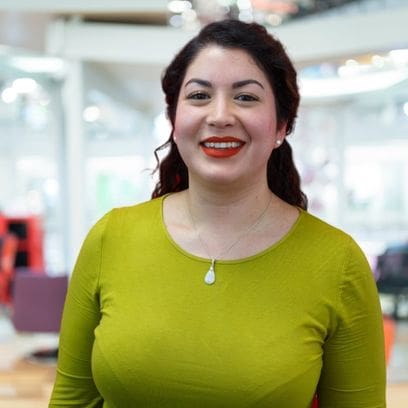 DANIELA GARCIA
Consultant Experience Manager
Read more
"The experience a company provides is as important as its products and services. My role at Obelisk Support is to make sure that our consultants are looked after.  I provide a human touch alongside our online platform." Prior to joining Obelisk in Spring 2020, Daniela ran Winmark's Academies for C-level executives. Her focus at Obelisk is looking after our consultants by helping them secure work and develop their skills.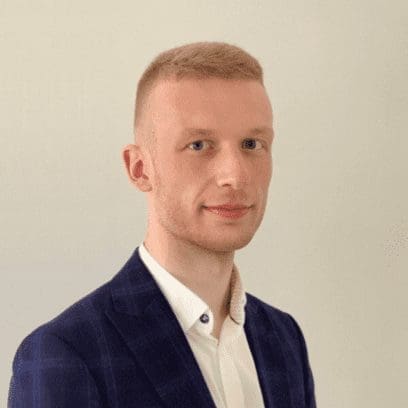 DANIEL IONTA
Product Owner
Read more
"The opportunity to be part of a team that is passionate to change the world of work not only inspires but is also a great privilege. In pursuit of this vision, my role as Product Owner at Obelisk is to ensure that our proprietary online matching platform continues to evolve to exceed the expectations of our clients and consultants and help achieve our ambitious growth plan.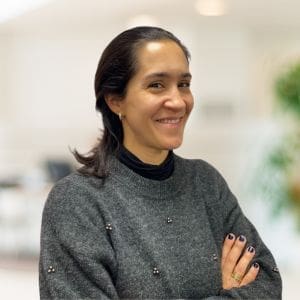 Read more
"I am very happy to be part of the Obelisk team. I truly believe in what we do here: provide opportunities for flexible and tailored "out of the box" solutions that meet the changing demands of the legal market and support legal professionals' diverse needs at different points in their life." As Customer Care Associate my role is to deliver exceptional service and value to our expanding client, legal consultant and paralegal community and continue to champion flexible work to keep top talent contributing to the legal profession.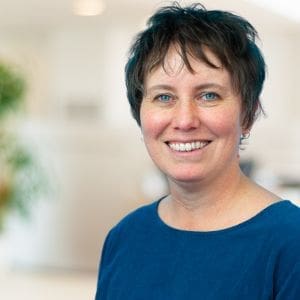 Read more
"As an avid horticulturist I love to watch how plants flourish and grow. At Obelisk, I am proud to be part of an organisation which is committed to delighting our clients and supporting our diverse talent community thrive at all stages in their career through creating collaborative, creative and inclusive ways of working." As Finance Officer my role is to ensure that financial administration for our client and consultant communities, suppliers and partners runs smoothly and effortlessly so they can focus on what matters with peace of mind.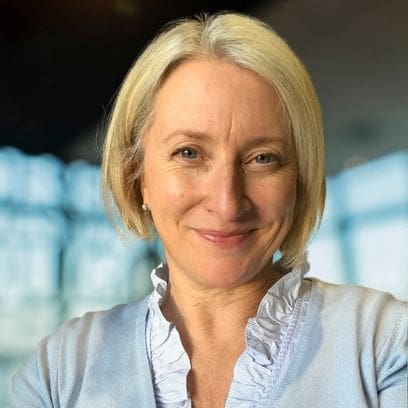 Read more
"The legal sector can be very conservative, but it is changing rapidly and to see the choices expand, especially for women, is part of what makes the job so fascinating." Jane joined Obelisk Support in October 2013, managing the recruitment and onboarding of new consultants into the Obelisk Support talent pool. With a background in recruitment and development from Linklaters, her role is to attract and select lawyers, often at the start of their journey into interim legal work, that are a good match with our clients' businesses.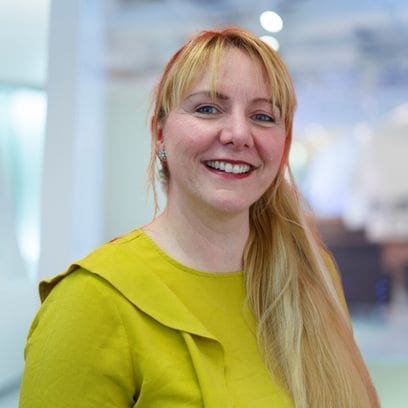 Read more
"Obelisk Support has grown from strength to strength over the last decade, making the original vision to enable talented lawyers who want to work flexibly and still make a difference in the legal profession a reality. I'm looking forward to working with the Obelisk community to empower more lawyers and clients to work in ways that benefit all." Prior to joining Obelisk in 2022, Louisa established her marketing expertise through a variety of agency and client-side marketing roles, most recently at LexisNexis.
Would you like to join our team?