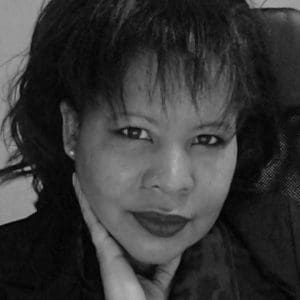 Introducing Misty
Misty is a paralegal and governance professional, with extensive experience of supporting Legal and Secretarial functions in large corporates.
Can you describe your experience of working through Obelisk?
The opportunity that Obelisk provides for legally trained consultants is first class, which also describes  my experience, first class.
What makes your expertise unique?
My legal training as a barrister, plus skills obtained from a masters in international trade and commercial law and Company Secretary qualifications.
What's the most rewarding aspect of flexible working as a lawyer?
The reward is priceless.
What's the most challenging?
Always going beyond what the client is looking for. I know this sounds cliched, but solving problems is what makes the roles I work on satisfying.
What are your proudest professional and personal achievements so far?
Professionally – working with key clients globally, and personally, working with women globally educating on social economic empowerment.
How do you find the right work/life balance?
Lots of lists.
What are your words of advice to other legal consultants?
Don't hesitate on becoming a consultant, your life and professional experience will attract excellent clients.
How do you start and end your day?
Personal time and prayer.
If you had a superpower, what would it be?
The ability to champion more women to be confident in who they are and what they have in themselves to be.