Legal Support For Enterprise Legal Teams
.
Flexible, fast, quality legal support
While you have a skilled in-house team, there are times when you need to call in extra support. You may need legal expertise in a specific area during negotiations or to cover an integral team member during a holiday.
Obelisk offers a new, pioneering way of working. When your team is stretched, we provide experienced, pre-vetted lawyers for as long or as little as you need them. Our service allows your in-house team to focus on meeting strategic goals, safeguarding your organisation and delivering the sharpest, most timely advice.
Plus, you're championing flexible working and helping us keep great talent in the industry.
Obelisk Flexible Legal Services
Interim legal team
A flexible pool of experts as an extension to your team, tailored with the legal skills you need, for a fixed price per month
Lawyer on demand
Trust our pool of pre-vetted, City-trained lawyers with in-house experience – for secondment cover to transactions support
Flexible legal support
Boost your core legal team to meet project goals or get help on ad hoc legal support for your growing organisation
Paralegals
Extra support to boost your productivity – our best-in-class paralegals can help from triaging workflow to compliance tasks
How it works. As simple as 1,2,3
Hours, days, ongoing or ad hoc legal support. Whether senior counsel, specialist legal skills or paralegal support – whatever you need, we've got you covered
Whether you need help with a one-off NDA or a 12 month re-papering exercise, we find your perfect fit with our unique #HumanFirst approach and propriety matching platform
Our highly-skilled legal consultants and paralegals hit the ground running as we manage onboarding and set-up to deliver you an effortless experience
*
Service delivery you can trust
Your dedicated account manager will oversee service delivery to ensure that your work is delivered to the highest standard and according to agreed Service Level Agreements
Consistent, quality legal support you can trust
Our expansive pool of legal consultants and paralegals are hand-picked and pre-vetted for the expertise they bring. City-trained at leading law firms, with extensive in-house experience at leading organisations and multi-nationals, you have peace of mind your legal support is delivered by lawyers with the commercial savvy to deliver quality work at pace.
We listen to your specific needs. Our proprietary matching platform alongside our unique #HumanFirst methodology ensures we match you with the right legal support. As champions of new ways of working we offer tailored solutions with flexible pricing and alternative fee arrangements.
Our service takes on the complete administrative burden; we handle all onboarding, from tailored inductions and circulating relevant playbooks to IT liaison and ongoing project management to ensure that your work is delivered to the highest standard and according to agreed Service Level Agreements.
The control remains with you. Our talented pool of legal professionals provides the support you require – whether that's a team member for weeks, months or on-demand support.
Plus, partnering with Obelisk Support helps you diversify your supply chain and help keep great talent within the industry.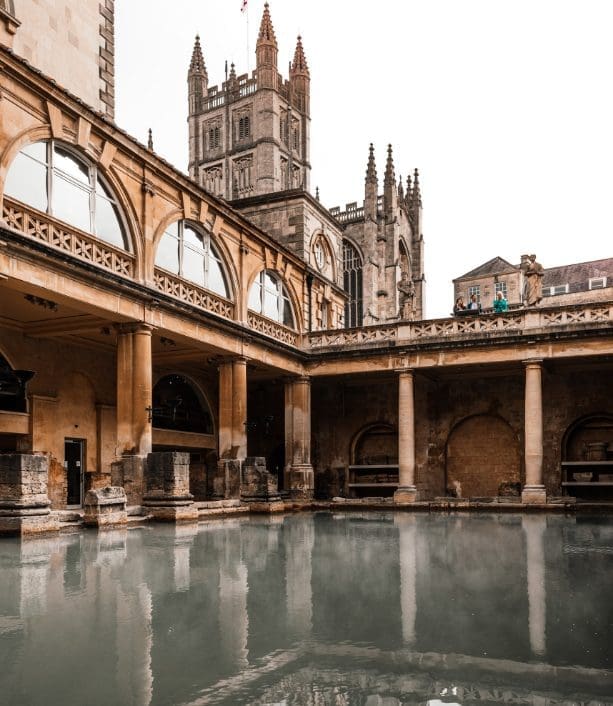 Tailored, flexible pricing to suit your needs
Dedicated account and project management
We handle all recruitment, onboarding, and admin
Develop your supplier diversity
A large pool of pre-vetted, highly skilled lawyers and paralegals
Quality matches powered by our proprietary matching platform
We pioneer new ways of working to help our clients succeed
We are committed to creating a more inclusive legal profession
Committed to setting high standards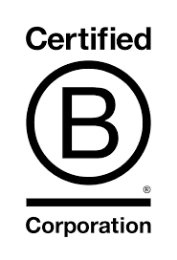 We are a B Corp Certified™ organisation with a clear social-impact mission: to make legal work more inclusive.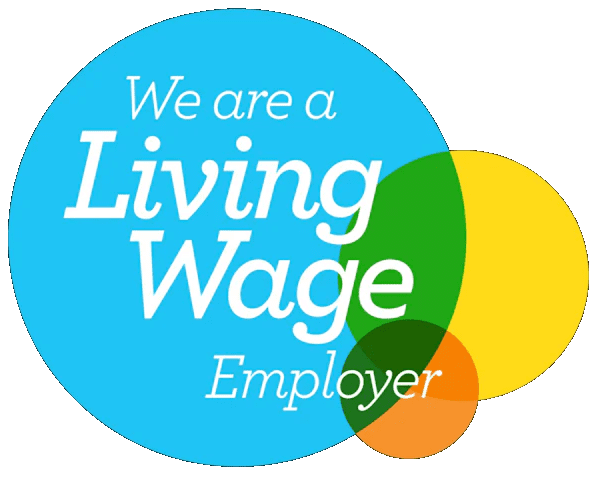 We are committed to ensuring that everyone can earn a wage that meets their everyday needs.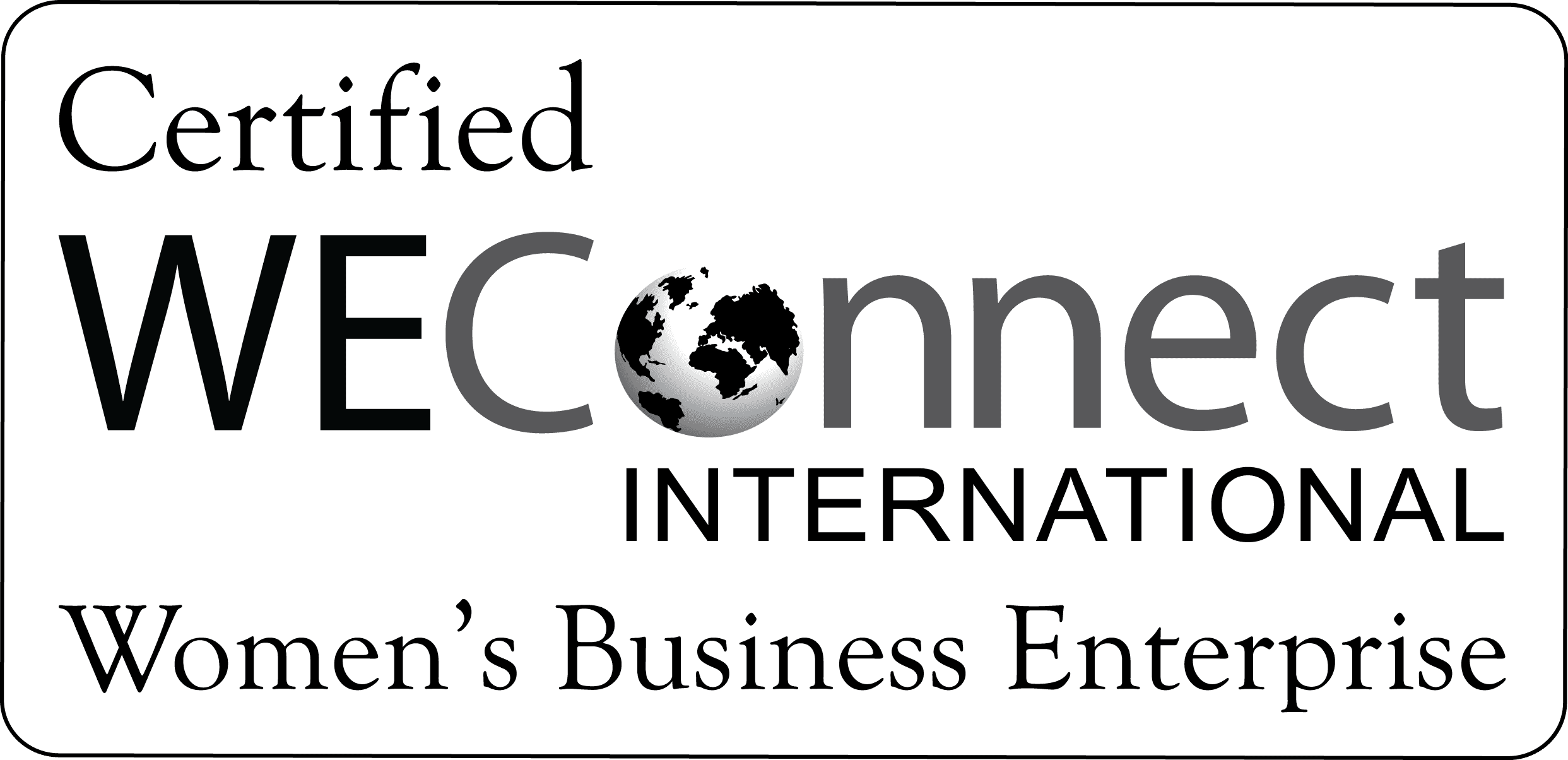 Obelisk Support is the only 100% female-founded and managed legal services provider in the UK.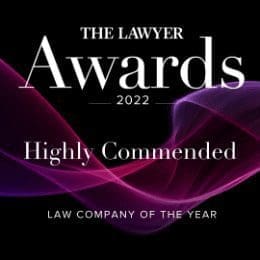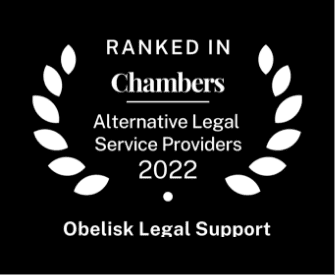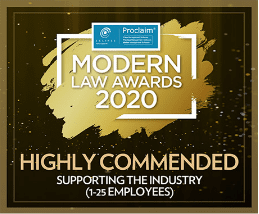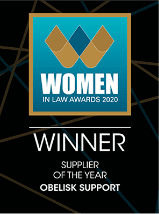 "It's imperative that my team can deliver strategic, risk savvy, customer-centric advice."
"Working with Obelisk means I know I can access extra expertise from lawyers with the same commercial outlook whenever we need to, helping us build the agility we need to support the future success of our business and our customers."
"Obelisk's consultants have really set the bar when it comes to the attributes we look for in the people who support us"
BT Enterprise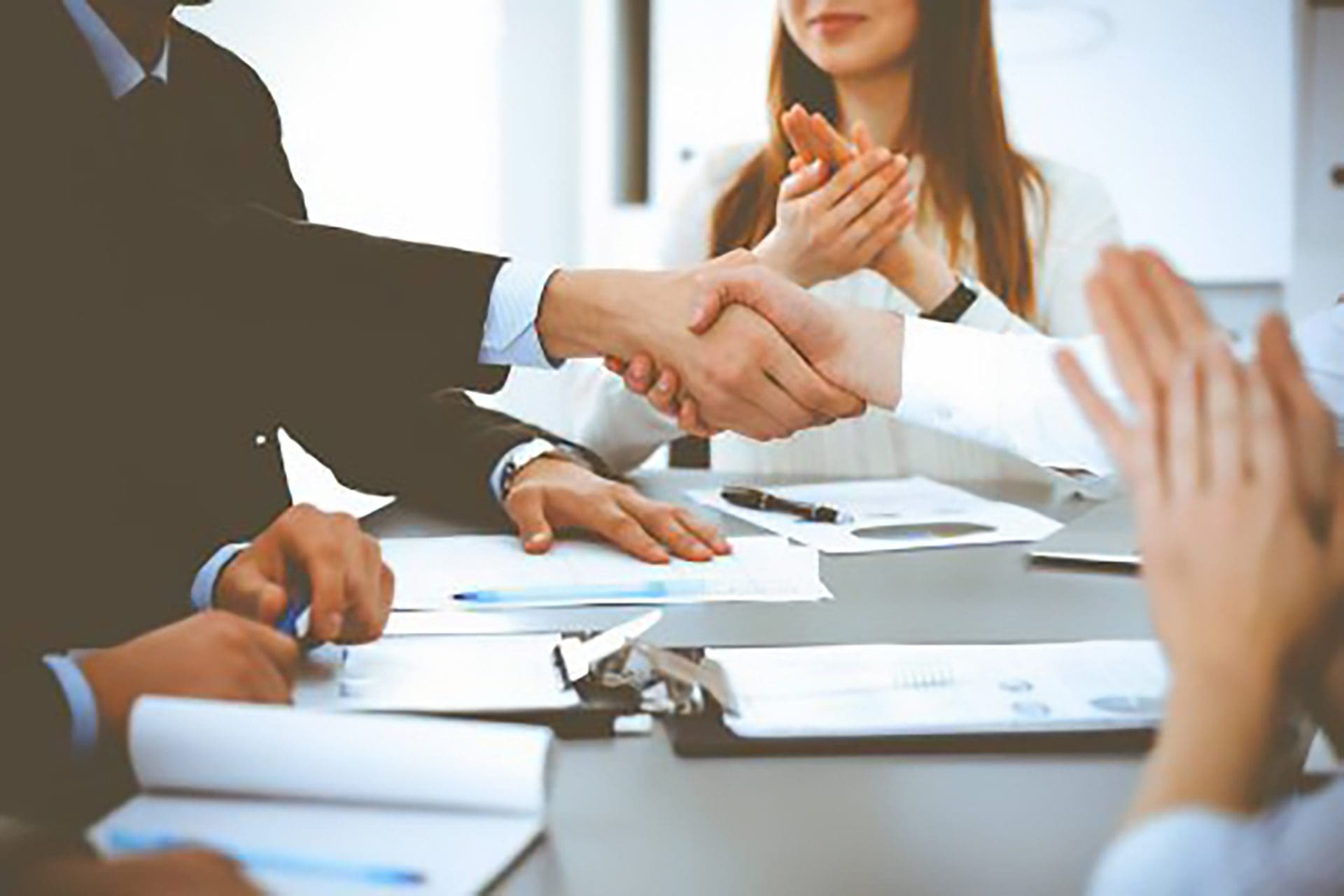 M&A Lawyers
Major transactions and
post acquisition support
Commercial Lawyers
Commercial contract drafting, review and negotiation
Corporate Lawyers
Corporate and Commercial Lawyers
Data Protection and Privacy Lawyers
Data protection and data privacy / GDPR specialists
Construction Lawyers
Construction projects and commercial property legal support
Company Reporting
Company secretarial and governance support
Document Review
Preparing, reviewing and amending documents
Case study: Flexible legal services for a global healthcare business
As the new UK General Counsel, in a global healthcare business, one our clients faced the task of building up their legal organisation from scratch. The nature of the business meant that there were peaks and troughs in their workload that needed to be balanced against the demands of regulatory work and designing an operating model to support the business as it grew. Obelisk Support delivered the solution introducing remote, flexible legal support. Championing making legal work more inclusive since 2010
"I founded Obelisk Support to support keep highly-skilled talent in our profession and provide client-centric solutions that give general counsel genuine options when allocating their spend."
"Today we continue to delight our clients, providing flexibility, new ways of working, better value and increased supplier diversity."
Dana Denis-Smith, CEO and Founder, Obelisk Support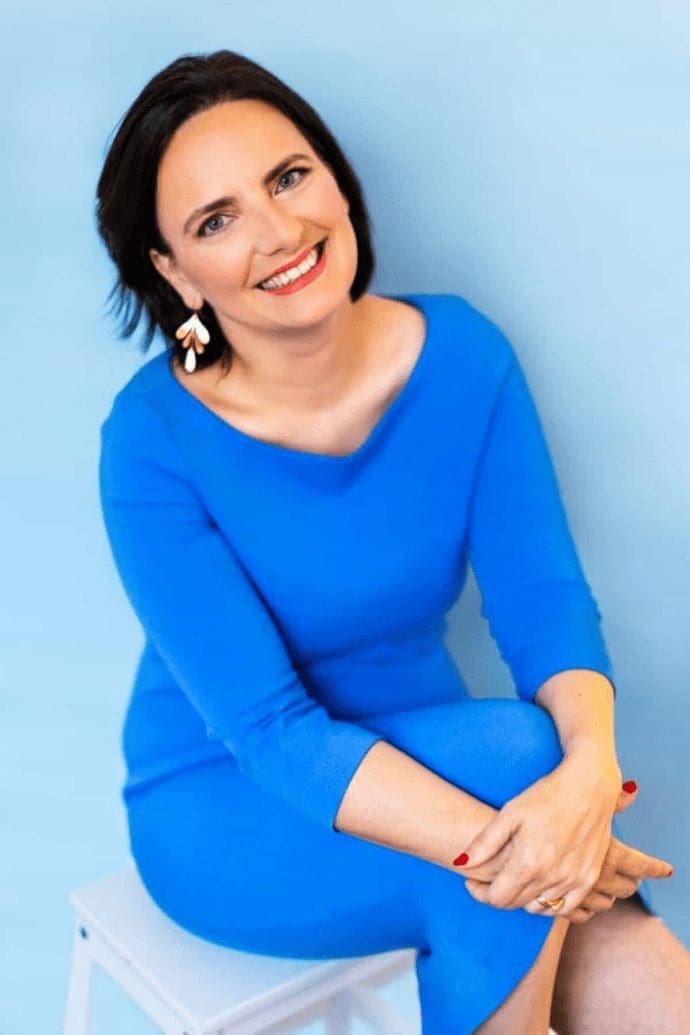 For Enterprise Organisations FAQs
Why choose flexible legal services for an established organisation?
As a legal or regulatory and compliance team working in an enterprise organisation, delivering consistent, quality legal support to your business is essential. On the one hand, you're fire-fighting and managing risk. On the other hand, you know that understanding the business and stakeholder management is increasingly critical to your role. Using
flexible legal services
allows you and your team to successfully navigate your organisation through uncertain, dynamic and increasingly complex market conditions by accessing lawyers on demand, in-house paralegals and flexible legal support that you can rely on with speed and ease. Partnering with Obelisk Legal Support on your panel gives legal teams in mature, large organisations the agility you need to support the future success of your business and your customers: 1. Save time on recruitment and training; 2. Benefit from built-in project management on larger projects and dedicated account management; 3. Ensure effective cost control of your legal spend - working with many of the FTSE100, we are well-versed with - legal platforms such as Persuit 4. Increase your supplier diversity - Obelisk Support is the only 100% female founded and managed legal service provider in the UK.
Do you work with multinationals?
Yes. As well as covering all aspects of business for the UK, our team includes lawyers and paralegals qualified to practise in Italy, France, Germany + Various other EMEA and APAC jurisdictions
Can I contact Obelisk Support's CEO and founder Dana Denis-Smith directly for a meeting?
Yes, our founder and CEO Dana Denis-Smith is always delighted to hear from and meet with other legal professionals and business leaders. Please do use the Client Enquiry form and mention that you would like to meet directly with Dana.
Is Obelisk Support a law firm?
No, Obelisk Support is not a law firm. It is an alternative legal service provider (ALSP) that provides interim and project-based legal support to businesses. Obelisk Support was founded in 2010 by Dana Denis-Smith, formerly a lawyer at Linklaters, to meet the growing demand for flexible and cost-effective legal services through delivering new ways of working. powered by a community of highly-skilled, predominantly City-trained legal professionals with in-house expertise who want to work flexibly.
Why should enterprise organisations embrace diversity and inclusion?
There is a significant amount of research which demonstrates that diversity of experience and expertise leads to better business outcomes; increasing diversity in your supply chain positively impacts commercial gains and helps to mitigate risk in your organisation and a legal sector which better reflects the diverse community it serves is more able to uphold the Rule of Law. Despite more women entering the legal profession than men, only 30% of senior positions, including firms' partners, are made of women. Over 40% of lawyers have primary caring responsibilities for children or adult caring responsibilities and there is a significant under-representation of disabled lawyers (5% only) compared to the UK workforce. SRA 2021 statistics. At Obelisk Support we champion new ways of work that opens opportunities more fairly for everyone in the law. As the UK's only 100% female-founded and managed legal services provider, we have worked with many organisations - including 35% of the FTSE100, to advance diversity and inclusion in their legal teams.
Do you offer alternative fee arrangements (AFAs)?
Yes. We understand that every organisation has bespoke needs and that transparency of costs and managing legal spend is important. We are well versed in working with legal platforms such as Persuit and implementing and managing alternative fee arrangements (AFAs). Since our start in 2010, Obelisk Support has relished stepping up to bring the type of fresh thinking and client-centric solutions that have, for the first time, given general counsel genuine options when allocating their spend. Outcomes-focused, we deliver the innovation that the passing of the Legal Services Act intended - flexibility, new ways of working, diversity and a better experience for our clients.