Legal Support For Growing Organisations
.
Skilled, commercially savvy lawyers to help you
Your business is growing, which is great news. However, alongside new revenues and opportunities come extra compliance and legal responsibilities.
Whether you're an in-house lawyer on your own who needs more support or you don't yet have in-house legal resource, Obelisk Support can deliver flexible legal services that help you take your business to the next level.
Our team of pre-vetted lawyers span many legal areas, so we can provide the ultimate flexible legal help with no fixed commitment – giving you peace of mind that the legal side of your operations is taken care of.
Obelisk Flexible Legal Services
Interim legal team
A flexible pool of experts, with the legal skills you need, for a fixed price per month
Lawyer on demand
Trust our pool of experienced, pre-vetted lawyers – for holiday and parental cover to special projects
Flexible legal support
From help on major transactions to ad hoc legal support for your growing organisation
Paralegals
Extra support to boost your productivity – our best-in-class paralegals are here to help
How it works. As simple as 1,2,3
Hours, days, or months of support – whatever you need
We match you with your pre-vetted legal professional – quickly & effortlessly
We manage onboarding and related admin tasks 
We'll oversee service delivery and project management
Fast, flexible legal support you can rely on
Flexibility and ease are built into our service model. Whether you need a lawyer for a special project, ad hoc legal support for hours, days or weeks, or to scale your legal function at speed as your business grows or to help on major transactions – we can meet your needs quickly while you stay in control of your costs.
With no long-term obligations, control remains with you – and we take care of the time consuming and costly tasks such as pre-vetting and administration.
Each of our legal consultants has been selected for their skills and expertise. Collectively, we provide access to a team of city-trained lawyers and experienced paralegals you can trust. Combining our unique #HumanFirst approach and pioneering matching platform we can connect you effortlessly to the right lawyer for your business.
You will remain supported throughout – as do our legal consultants. You benefit from dedicated account management and built-in project management; and our consultants have access to helpful resources including legal research tools and regular commercial updates to ensure smooth service delivery and the very highest quality legal support.
At Obelisk Support, we believe that flexible working can work for everyone. We know that legal work has peaks and troughs, and speed is essential to a growing business. So we've built a network of legal experts that you can rely on – available within a matter of days – or even hours.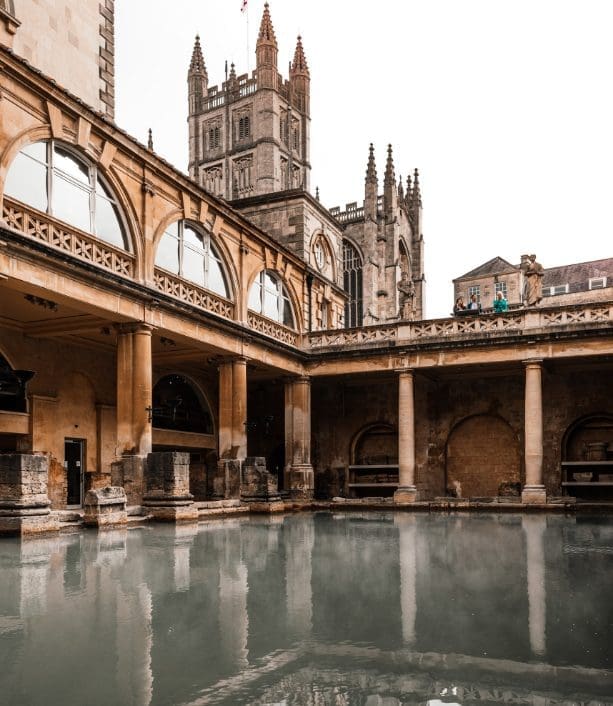 Flexible pricing tailored to your budget
Rapid turnaround of work from best-in-class legal consultants
We handle all recruitment, onboarding, and admin
Dedicated account management
A large pool of pre-vetted, highly skilled lawyers and paralegals
Quality matches powered by our proprietary matching platform
We pioneer new ways of working to help our clients succeed
We are committed to creating a more inclusive legal profession
Committed to setting high standards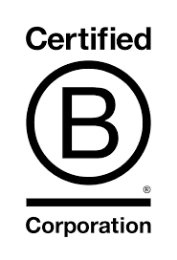 We are a B Corp Certified™ organisation with a clear social-impact mission: to make legal work more inclusive.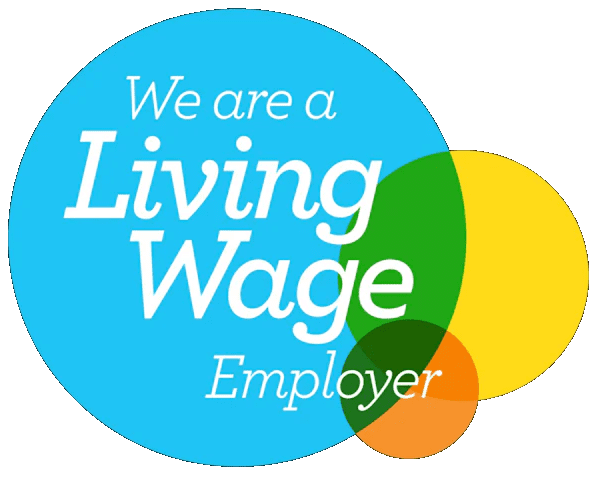 We are committed to ensuring that everyone can earn a wage that meets their everyday needs.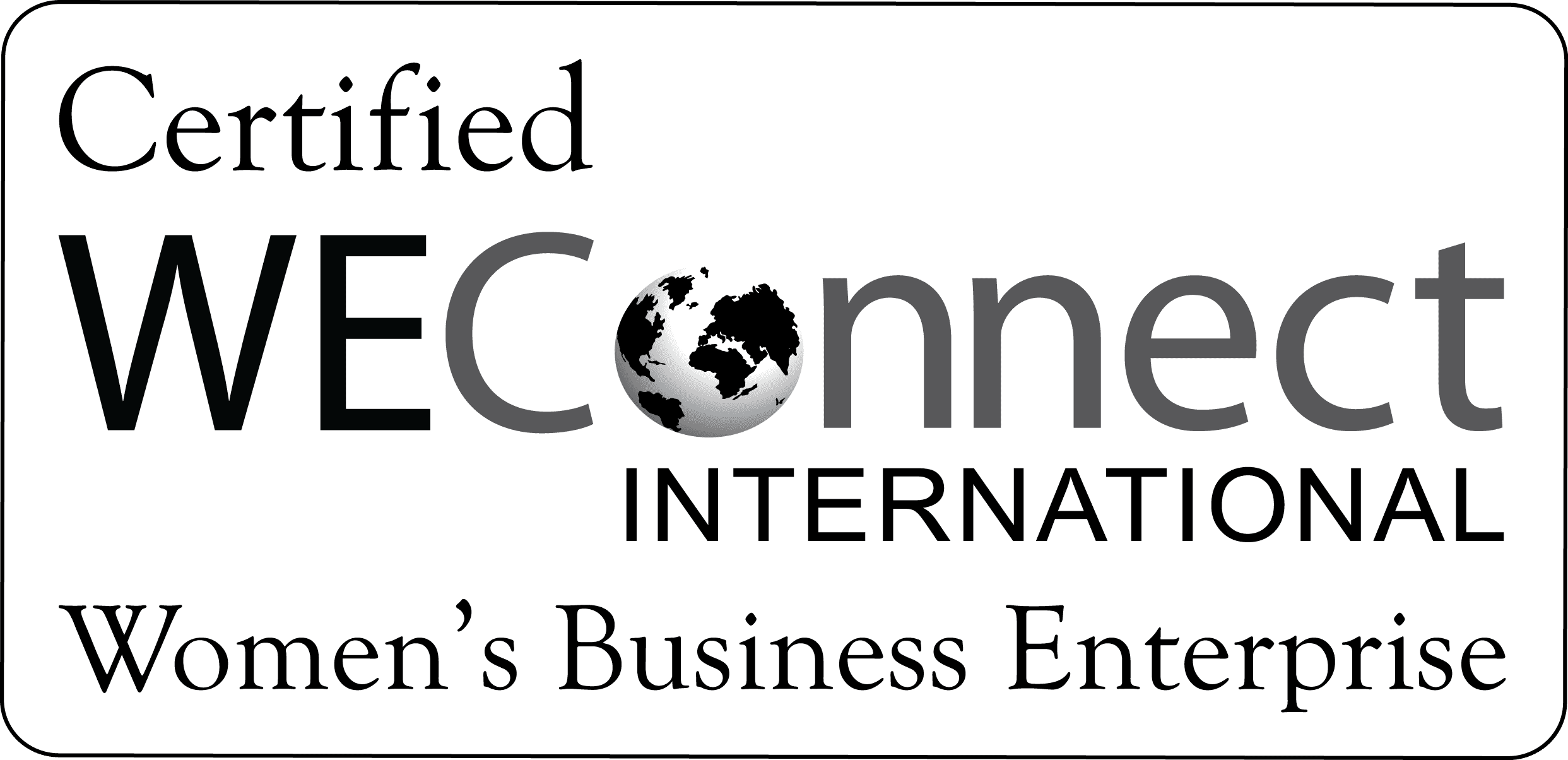 Obelisk Support is the only 100% female-founded and managed legal services provider in the UK.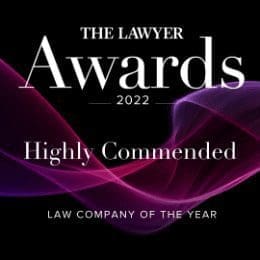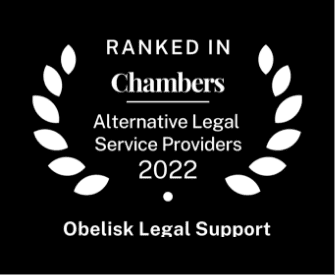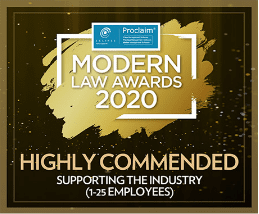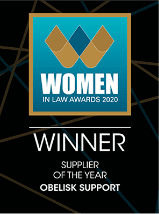 M&A Lawyers
Major transactions and
post acquisition support
Commercial Lawyers
Commercial contract drafting, review and negotiation
Corporate Lawyers
Corporate and Commercial Lawyers
Data Protection and Privacy Lawyers
Data protection and data privacy / GDPR specialists
Construction Lawyers
Construction projects and commercial property legal support
Company Reporting
Company secretarial and governance support
Document Review
Preparing, reviewing and amending documents
Case study: Smart legal services for Ascential
Smart decision-making is what the Ascential business model is all about, so it's no surprise that their legal team have been ahead of the game when it comes to using flexible legal services as part of their legal operations strategy. With a portfolio of some of the world's most respected insight brands, Ascential operates from 39 offices around the world and serves customers in 150 countries. Learn how Obelisk has helped the legal team be more agile and able to focus time on strategic projects that deliver impact and value. Championing making legal work more inclusive since 2010
For Growing Businesses FAQs
What is an alternative legal service provider?
Alternative legal service providers (ALSPs) are non-law-firm providers with purpose-built delivery services that deliver legal support work at a lower cost than traditional law firms. ALSPs are growing in popularity as businesses look for ways to access legal support quickly, effortlessly, and more cost-effectively in way that mirrors their organisations rapidly changing needs and helps them to remain agile while safeguarding against risk. ALSPs can offer several advantages over traditional law firms, including better value, increased flexibility, access to specialised expertise to handle more complex legal matters and support on time consuming regulatory tasks such as company reporting, compliance, and governance.
How can
YYY A growing business is one that is expanding in one or more ways. There is no single metric used to measure growth. Some common measures of growth include Increased sales Increased profits Increased number of customers Increased number of employees Increased geographic reach Businesses grow for a variety of reasons. Some common reasons for growth include: Increased demand for products or services New product or service offerings Improved marketing and sales efforts Increased efficiency and productivity Acquisition of other businesses Growing businesses face a number of challenges. Some common challenges include: Managing growth Maintaining quality control Financing growth Attracting and retaining employees Dealing with competition
Can I contact you about one-off projects and small pieces of work?
Absolutely. We understand that sometimes you have an urgent need for a specific piece of legal work to be delivered and we have the flexibility to turn that around as well as to provide on-going services or connect you with a consultant for a longer-term assignment.
Can you help with legal support around acquisition of other businesses?
When you need extra expertise on a deal, our pool of legal consultants can be an extension to your team – whether you're an in-house lawyer on your own who needs more support, part of a small legal team or you don't yet have in-house legal resource. Only lawyers and paralegals who have experience from both a top law firm and working in-house are eligible to join our community, meaning your services are delivered by people with the commercial savvy to deliver quality work at pace. We also provide post-acquisition support and have helped several organisations scale at speed, enabling their general counsel to remain focused on delivering strategic impact, hiring and shaping the ideal legal function to meet aggressive commercial goals. Whether a dedicated lawyer or a mixed team of paralegals, senior legal consultants and specialist legal expertise - trust Obelisk Support to ensure that during and after major transaction activity you have the right, quality legal expertise you need.
What areas of legal work do you support?
Typical areas our clients come to us for include: GDPR Advice and Privacy Policies; Commercial Contracts; Employment Contracts and Queries; IP Transfers and Protection; Customer/Supplier Disputes; Property Leases. Please do get in touch and we can see how we can support you in your growth aims.
Is Obelisk Support a law firm?
Obelisk Support is not a law firm, nor is it attached to a law firm and is not regulated by the Solicitors Regulation Authority.
Do Obelisk Support lawyers only work from home?
No! Whilst many of our consultants work remotely, we can also provide you with lawyers who work in your offices or in hybrid working arrangements splitting their time between your offices and home.