Corporate & Commercial Lawyers
.
The world of commerce creates peaks and troughs in the workload of a legal team. During those busy periods, you may need extra support from skilled corporate lawyers as efficiently and quickly as possible.
Obelisk Support has a pool of expert interim corporate lawyers who can boost your team, as and when you need them. We will match your organisation and project to a flexible lawyer with the right commercial awareness. Lawyers who join our team have worked with some of the biggest law firms, and have the robust experience you need for all scenarios.
To allow you to focus on the work at hand, we take on all the administration. Our lawyers are all interviewed, checked, and onboarded by us. That just leaves you to provide the work.
A large pool of pre-vetted, highly skilled lawyers and paralegals
Quality matches powered by our proprietary matching platform
We pioneer new ways of working to help our clients succeed
We are committed to creating a more inclusive legal profession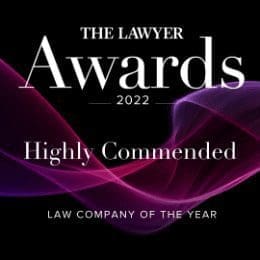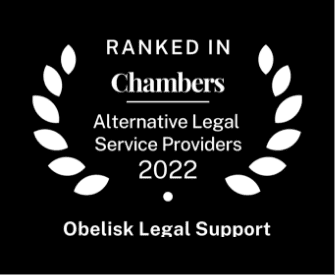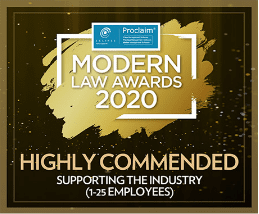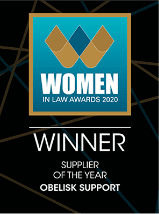 How it works. As simple as 1,2,3
Hours, days, or months of support – whatever you need
We match you with your pre-vetted legal professional – quickly & effortlessly
We manage onboarding and related admin tasks
We'll oversee service delivery and project management
Case study: The British Business Bank
The British Business Bank is a business development bank dedicated to making finance markets work better for smaller businesses. At the start of the pandemic, the Bank was tasked by the Treasury to support businesses by rolling out new loan programmes as quickly and efficiently as possible. In need of extra resources, Obelisk provided a finance lawyer with lending experience to be an extra pair of hands at a time of national emergency. Obelisk Flexible Legal Services
Interim legal team
A flexible pool of experts as an extension to your team, tailored with the legal skills you need, for a fixed price per month
Lawyer on demand
Trust our pool of pre-vetted, City-trained lawyers with in-house experience – for secondment cover to transactions support
Flexible legal support
Boost your core legal team to meet project goals or scale your legal function at speed
Paralegals
Extra support to boost your productivity – our best-in-class paralegals can help from triaging workflow to compliance tasks
"There are two main benefits for us. The first is that Obelisk Support's consultants are experienced and hugely knowledgeable. We've always been impressed by their technical skills and the quality of the work that comes back. The second …Working with Obelisk Support helps us to deliver a cost-effective and high-quality legal service for our business."
Farfetch
M&A Lawyers
Major transactions and
post acquisition support
Commercial Lawyers
Commercial contract drafting, review and negotiation
Corporate Lawyers
Corporate and Commercial Lawyers
Data Protection and Privacy Lawyers
Data protection and data privacy / GDPR specialists
Construction Lawyers
Construction projects and commercial property legal support
Company Reporting
Company secretarial and governance support
Document Review
Preparing, reviewing and amending documents
Corporate & Commercial Lawyers FAQs
What is a commercial lawyer or paralegal?
Commercial Lawyers and paralegals help businesses trade and work on a wide range of contracts and agreements dealing with any stage in the manufacturing, sale, supply and distribution of goods and services.
When should I hire a commercial lawyer?
It might be that you are looking to close some major contracts with a new client or to renegotiate some supplier agreements, a commercial lawyer can help highlight any areas of risk, secure a contract that is as close as possible to what you need for your business and generally work as an extension of your team. It's good to have someone in your corner to ensure you maintain your commercial advantage!
Can corporate lawyers work remotely?
Working remotely as a lawyer is becoming increasingly popular. There are several reasons for this, including the COVID-19 pandemic and the increasing availability of technology that makes it possible for lawyers to work remotely. More clients and law firms recognise the benefits of lawyers that work remotely including cost savings on office space. Working remotely can also look different for different lawyers. Some of our legal consultants work entirely from home, while others work from a co-working space of their choice or another location outside of a traditional office. Some lawyers work full-time remotely, while others work part-time or on a project basis.
What is the process for hiring a commercial lawyer?
Get in touch and tell us what you need. We will then scope the work and suggest what is the best service model for the problem you have. Once we agree the scope and the approach, Obelisk Support will match you to a lawyer or paralegal who can help you. Depending on your business set up needs, a commercial lawyer or paralegal can start in a role as quickly as 24 hours.
I need business legal help fast!
Give us a call! We're likely to be able to scope your work and get a lawyer or paralegal to support you quickly.
Championing making legal work more inclusive since 2010