When the work of a legal team is at its highest level, it can pay to have more support to handle documents. Preparing, reviewing and amending documents can be a lengthy process – time that your team could channel into furthering your business strategy.
Obelisk Support has a skilled pool of lawyers and paralegals who can assist with all aspects of documentation. They are experienced in drafting and reviewing documents, legal research and preparing questionnaires. To streamline processes, they work with technical teams to get automated documents up and running.
Whether you need help with a regulatory investigation, a compliance task, or to triage legal workflow, our team can help. Once we have found the right legal support for your business, all you need to do is set them to work.
A large pool of pre-vetted, highly skilled lawyers and paralegals
Quality matches powered by our proprietary matching platform
We pioneer new ways of working to help our clients succeed
We are committed to creating a more inclusive legal profession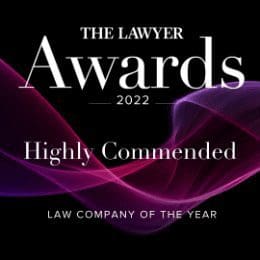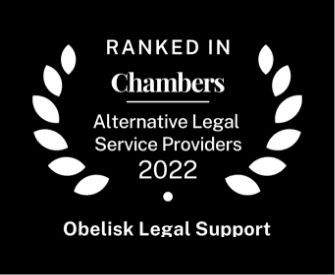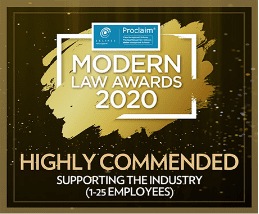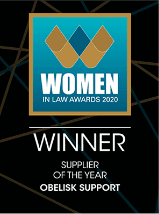 How it works. As simple as 1,2,3
Hours, days, or months of support – whatever you need
We match you with your legal professional – quickly & effortlessly
We manage onboarding and related admin tasks
We'll oversee service delivery and project management
Working with Bridgepoint Capital to streamline routine legal work.
Here at Obelisk Support we are really proud to work with the legal teams of some of the UK's most successful, fastest-growing and innovative companies — including Bridgepoint Capital.
We recently partnered with the private equity team at Bridgepoint Capital Limited to help them negotiate and manage their routine legal work around the NDA agreement and signing process. Obelisk Flexible Legal Services
Interim legal team
A flexible pool of experts as an extension to your team, tailored with the legal skills you need, for a fixed price per month
Lawyer on demand
Trust our pool of pre-vetted, City-trained lawyers with in-house experience – for secondment cover to transactions support
Flexible legal support
Boost your core legal team to meet project goals or scale your legal function at speed
Paralegals
Extra support to boost your productivity – our best-in-class paralegals can help from triaging workflow to compliance tasks
"Using flexible legal services from Obelisk helps my team to consistently deliver on a busy slate of commitments. I've been impressed not just with the quality of the work delivered but also with the ability of the consultants I've worked with to come into the organisation and build productive relationships with colleagues."
BT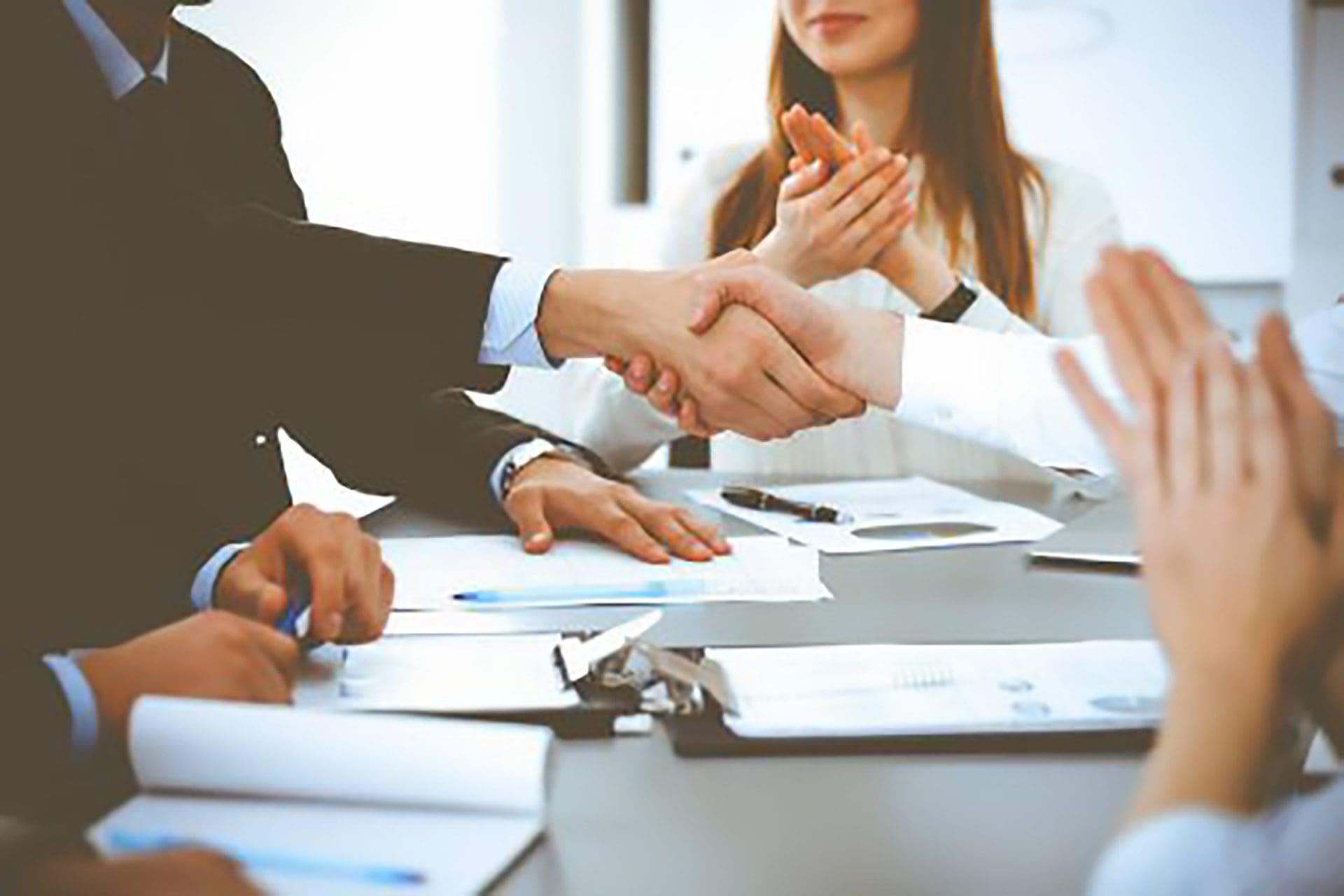 M&A Lawyers
Major transactions and
post acquisition support
Commercial Lawyers
Commercial contract drafting, review and negotiation
Corporate Lawyers
Corporate and Commercial Lawyers
Data Protection and Privacy Lawyers
Data protection and data privacy / GDPR specialists
Construction Lawyers
Construction projects and commercial property legal support
Company Reporting
Company secretarial and governance support
Document Review
Preparing, reviewing and amending documents
When do lawyers and paralegals get involved in a document review?
Document reviews are a phase of the litigation and legal process following disclosure of relevant data and document.
Does Obelisk Support help companies with document reviews?
Yes. Obelisk Support paralegals and lawyers support on document reviews both for transactional work but also during litigation. Paralegal resource is often called upon for in large reviews where a lot of documents need to be sifted through and identify potentially relevant material for a case or a matter. Lawyers tend to be involved more in the analysis of these initial findings and in a supervisory capacity to ensure that legal duties in relation to disclosure are followed.
Is there a minimum commitment for document reviewers?
No, there is no minimum commitment for reviewers. However, in practice, our clients prefer reviewers to complete at least a stage in the review process and therefore we are always keen to ensure the project continuity wherever possible.
Does Obelisk Support offer teams of document reviewers?
Yes. Obelisk Support can stand up a team of lawyers and paralegals to carry out a document review process end-to-end.
How quickly can Obelisk Support provide a team of document reviewers?
We typically require 48 hours' notice as well as a clear understanding of the scope of the project in order to provide quality and flexible relevant legal resourcing for a document review process.
Championing making legal work more inclusive since 2010