Celebrating 12 successful years
As we celebrate Obelisk Support's birthday on 12 July 2022, we are proud to look back on the past 12 years and at the progress we have made as champions of a flexible and #HumanFirst approach to legal work that upholds equity and inclusion.
We would not be where we are today without the support and shared values of our visionary clients and talented legal consultants.
Thank you as we continue this journey together.
Dana Denis-Smith
CEO, Obelisk Support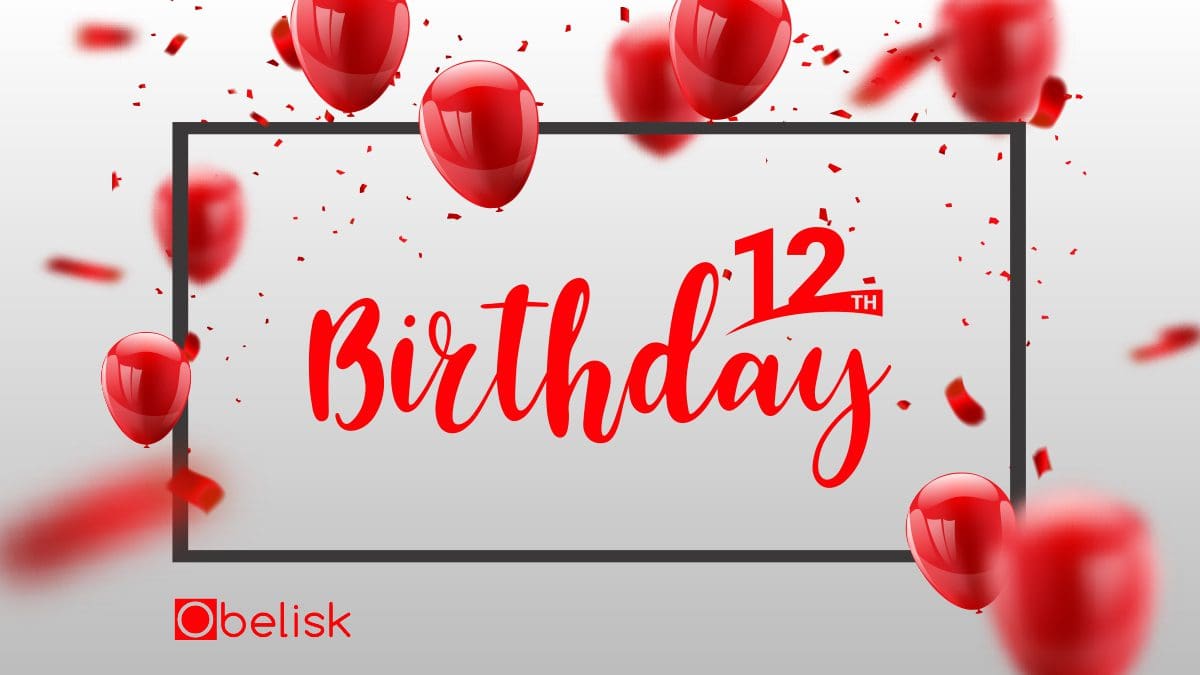 Creating an inclusive legal profession
Our Vision
We believe in building an inclusive legal professional where equality and equity for all is possible in both opportunity and outcome. Why? Because it's the right thing to do.
At Obelisk Support we want to keep exceptional talent in the legal profession and to make the world of legal work a better, values driven place. We strongly believe diversity delivers better, faster problem resolution and that the legal profession should be representative of the society it serves.
Our Values
WE ARE BOLD:
We champion change and take courageous action
WE VALUE EQUALITY:
We commit to ensuring everyone has the same chance to thrive
WE CONNECT PEOPLE:
We bring clients, consultants and the legal industry together
We are proud to be the first to pioneer flexible legal working
Since the beginning, we have embraced and advocated for more inclusive ways of working in the legal sector. Delivering flexible legal working opportunities to enable legal professionals to keep working and building their careers, at all stages of life.
The first to drive a #HumanFirst agenda, we are proud that our pool of talented legal consultants do not have to choose between work and life. We continue to support a variety of flexible working models, including part-time, remote & hybrid arrangements.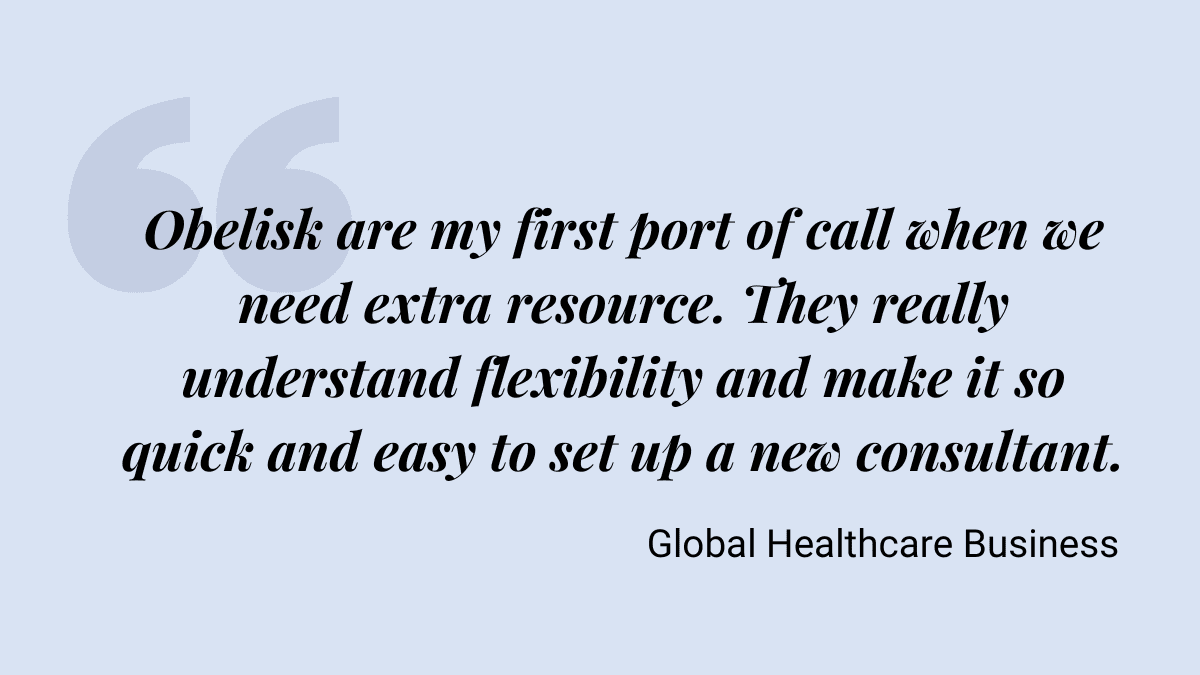 of the FTSE 100 are our clients
practice areas represented
of active jobs are flexible
Experts in matching legal talent to work challenges faced by clients, we continue to innovate and pioneer future forward ways of working. We focus on people synergies and deliver human experiences with ease of business at our core.
We are proud to be champions of diversity and inclusion
Founded in inclusion
Obelisk Support was founded in inclusion to support new ways of working for ALL legal professionals.
Today we continue to actively advocate for inclusion in the legal industry. As thought leaders Obelisk Support regularly contributes insights to the people challenges within the legal profession, helping to offer solutions and encourage rich debate to create change and impact.
Most recently we contributed to the latest edition of "Diversity and Inclusion in the Legal Profession" published by The Centre for Legal Leadership and Globe Law and Business.
Supporting our legal consultants thrive
hours of support provided to Obelisk consultants
To support our Obelisk talent thrive as they develop portfolio careers, return to work after a career break,    or adjust to working flexibly around caring commitments, we have provided 20,000+ hours of professional development and mentoring support including access to our exclusive Obelisk 'Move the Needle' professional development webinars and range of virtual and face to face networking events.
We are proud to be the industry's active champion of women in law
Obelisk Support was founded to make better use of the talented women lawyers who were finding it difficult to continue to work alongside their family responsibilities.
We are committed to forge a future legacy to be proud of and continue to advocate for building an inclusive profession where men and women have true equality of both opportunity and outcome.
We are also proud to support the work of the 
Next 100 Years
, the new project from the team behind the
First 100 Years.
Dedicated to achieving equality for women in law through, it aims to accelerate the pace of change by encouraging collaboration across the profession, improving the visibility of women in law, and supporting the women lawyers of the future.
of our consultants are returners
of our consultants are women
To help honour and build up the talented and inspiring women      who are future leaders in the law, Obelisk Support founded    'Women Who Will', now in its 3rd year.
Women Who Will have shown exemplary leadership, either in a position that comes with leadership responsibilities or in a wider sense. Perhaps they have shown vision and action in the  community or are acting as a champion for diversity, new technology, or novel ways of delivering legal work.
If you're interested in nominating a woman you work with,          please share your nomination before 31 July 2022.
We are proud to champion innovation to support our clients
Future Facing
We continue to enhance our proprietary technology that enables us to swiftly match clients with the legal professionals from our network who are best placed to deliver their services in terms of skills and previous experience.
Obelisk Support is also building on pioneering solutions, such as 'pay-as-you-go' models, to deliver innovative and flexible pricing options to support increased demands placed on our clients.
Creating new ways of resourcing roles and supporting our legal consultant pool, so we can attract expert, highly-skilled talent.
We are proud to advocate for cultural change in the legal profession
We are actively working to build a future-facing profession that we can all be proud of. One way we do this is by encouraging open debate around cultural change in the legal profession, with publications like our Legal Reset report.
This brought together legal leaders to discuss the pervading culture in the legal profession and what needs to be done to bring about transformation, retain and attract future talent, and be more representative of the wider community our profession serves.
The Obelisk Support team are also regularly invited to speak on the topic at leading industry events, including this year's London Law Expo, the Managing Partners Forum "Re-tuning your firm" event series and the Entrepreneurs Network "How to attract talent in a disrupted landscape" debate.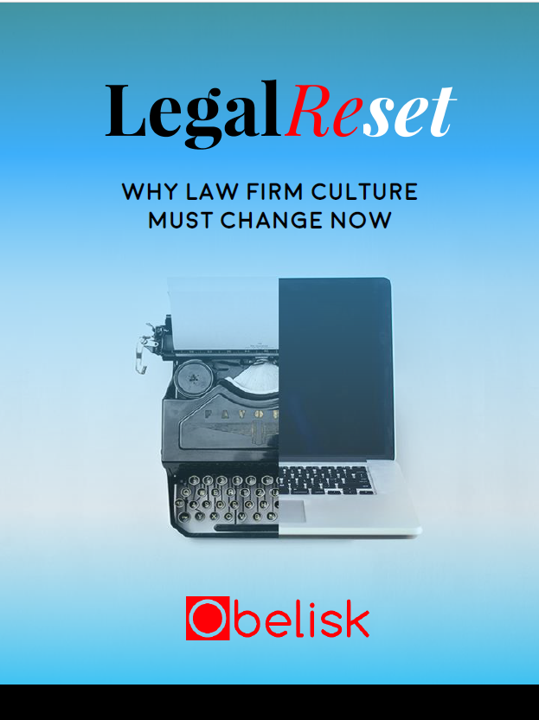 Obelisk Support is consistently recognised for our contribution to creating a more diverse and inclusive legal profession
Our CEO, Dana Denis-Smith, was recently recognised for her contribution, achievements, and positive impact on the legal profession through founding Obelisk Support to help lawyers work flexibly, have longevity in the profession, and help women return to the profession, through an honorary doctorate in law from the University of Glasgow.
She was also internationally recognised for her work as a female founder and entrepreneur when she received the 'Justice and Equality' award from CONAF Romania.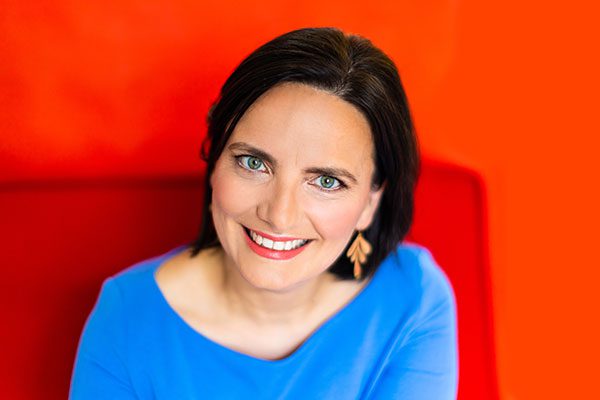 How can we help you?
With the successes we have shared with our clients and consultants, we are no longer pioneers and innovators, but rather experts you can trust.