Dana Denis-Smith, founder and CEO, Obelisk Support
Entrepreneur and campaigner Dana Denis-Smith is the founder and Chief Executive of Obelisk Support.  Having started the business in 2010, Dana has pioneered the concept of flexible working in the legal industry. Obelisk Support has grown to a network of over 1,000 legal consultants who deliver legal services to clients worldwide.  
Dana studied at the London School of Economics before embarking on a career in journalism.  Passionate about access to justice and equality of opportunity since she was a child, Dana then switched focus and trained as a lawyer with Linklaters. Finding that her time in practice didn't provide enough of an outlet for her entrepreneurial energy, Dana started her first business, a global insight provider, in 2008. She then went on to set up Obelisk Support to provide flexible legal services to top companies and law firms, using lawyers who no longer wanted a traditional legal career.
In 2014, stunned to discover that women had only been able to practise law in the UK since 1919, Dana founded the First Hundred Years project.  The project has captured the stories of pioneering women in the industry.  As well as producing an exhibition, a book, "First", detailing the history of these women leaders, and 65 films of leading women including Baroness Hale, Baroness Scotland and Dame Rosalyn Higgins, the project has commissioned a number of other initiatives.  The most recent of these is a unique piece of artwork by Turner-prize nominated artist Catherine Yass, which has gone on display in the UK's Supreme Court – the first piece of art representing women in the Court's collection.
Recognition of Dana's contribution to the industry:
Recognised by the Legal 500 for Outstanding Achievement in Legal Services 2019
Received honorary Doctorate of Laws from the University of Worcester 2018
Voted LexisNexis Legal Personality of the Year 2018
Awarded WEConnect International Best Mentor and Role Model Award 2017
Voted in 2016 by The Daily Mail and NatWest Everywoman Awards one of Britain's five most inspiring mothers for juggling up a new business creation with family life
Awarded LegalWeek's Outstanding Legal Innovator 2015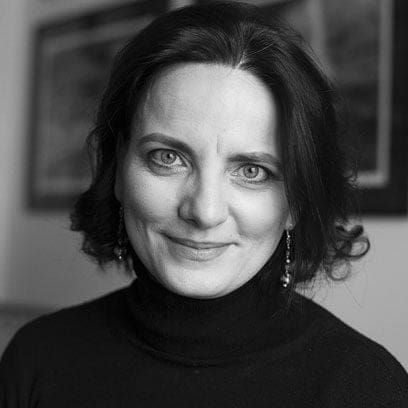 Dana is a regular contributor to Artificial Lawyer, The Law Society Gazette, The Times, and has featured in numerous articles and publications.  Find pieces and podcasts featuring Dana
here
.
As an expert on innovation in the legal industry, gender diversity in the profession and the history of women in law, Dana is much in-demand as a speaker and author.  If you would like to hear from Dana at your event or feature her in your publication, let us know: