At Obelisk Support, we believe that flexible working can work for everyone. We know that legal work has peaks and troughs, and that in-house legal teams are often overloaded, so we've built a network of legal experts that can act as an extension of your in-house teams within a matter of days – or even hours.
Our services for in-house teams include:
One-Off Projects
Our consultants can provide advice or drafting across a range of commercial areas, such as GDPR and related policies, commercial contracts, customer/supplier litigation, employment law queries, IP protection and property matters.

Cover for Holiday, Parental or Sick Leave
Our consultant will join your team, pick up from your colleague while they are on leave and then carry out a full handover when they return.

Major Transactions Support
When you need extra expertise on a deal, our consultants can be an extension to your team.

Virtual Legal Team
Access to a virtual legal team – when your business is growing, or going through change, we can put together a team with the legal skills you need, available for an agreed number of hours each month.

Document Automation
Our consultants can draft and review your contracts, prepare associated questionnaires and work with your vendor's technical team to get automated documents up and running across your business.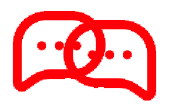 Multilingual Projects
We have lawyers who can work in 27 languages, covering you for document review, translation, proof-reading and litigation support.
Legal Services that
Grow with You
Depending on what you need, our legal consultants can work in your offices or remotely, or a mix of the two. When consultants join us, we look for their ability to work as part of a team. This, coupled with their in-house experience and legal expertise, means that you can be confident that they will fit into your team seamlessly.
We understand that staying in control of your costs is vitally important, which is why we pride ourselves on our transparency.
Benefits for your In-House Team
1
Free up time in your core team to focus on strategic projects
2
Manage your budget and make sure you're delivering cost-effective work
3
Champion flexible working and develop your supplier diversity
Case Study
Project: Document review for a major bank
Background
A multinational bank needed to report on certain transactional parameters which required a review of circa 1,500 agreements within a tight timeframe.The client's in-house team had no capacity to carry out and manage the review and there was no process in place to achieve consistent reporting and quality control. In addition, the client's existing system lacked the capability to capture all the relevant fields and information required by the regulator.
Solution
Obelisk Support built a project team comprising one full-time project manager, two part-time lawyers and three full-time lawyers who carried out the review and worked with the client's technology team to guide them in creating new reporting fields to accommodate new regulatory requirements. The team also compiled a knowledge base incorporating a policy playbook with escalation points, frequent Q&As, and a training manual to be used for training of the client's support division. Our dedicated project manager designed and oversaw the entire delivery process. Our quality control processes resulted in us delivering 1,950 hours of work with 99.4% review accuracy.
All of this is made possible through our flexible business model, providing legal work that works for you