Whether you're a UK business who wants to do business overseas or you're based overseas and want to do business with the UK or another country, Obelisk Support can help. Our consultants can provide advice to multinational operations on all aspects of setting up a business in the UK and produce the relevant contracts and policies you require.
Choose to work with Obelisk Support on one-off projects with a dedicated consultant or access a virtual team with the various jurisdictions you need on-call. We can also help with translation for legal documents in 27 languages.
As well as covering all aspects of business for the UK,
our team includes lawyers and paralegals qualified to practise in: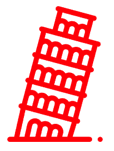 Various other EMEA and APAC jurisdictions
Legal services in the UK
and overseas
Benefits for your organisation
1
Be confident that you are compliant with local law and regulation
2
Cost-effective access to a range of legal talent with the qualifications you need
3
Rapid turnaround of work without the cost or effort of briefing a local law firm
Case Study
Client: Software sales in German-speaking jurisdictions
Background
Our client acquired software businesses in a number of German-speaking jurisdictions, each business with their own suite of terms governing commercial relationships with local customers. Lacking in-house German/Swiss capability, the client couldn't negotiate the process internally.
Solution
Obelisk Support devised a "localisation" plan whereby our client's standard terms and conditions were translated into German, reviewed and amended by our lawyers to ensure their enforceability in the relevant jurisdiction(s) to be used by the acquired businesses going forward. We also helped our client's local sales team close pending negotiations based on historical terms by aligning these with the new contractual framework and maintaining our client's position throughout the entire negotiation process.
All of this is made possible through our flexible business model, providing legal work that works for you