Diversity: why it's crucial to the legal profession
In recent years, the legal profession has received industry-wide attention due to a lack of diversity and the prevalence of white males in legal offices. Whilst numerous leaders and firms have been at the forefront of challenging the status quo to provide more opportunities for Black legal professionals, much work remains before we can confidently state that the legal profession is truly diverse and inclusive.
Diversity is a crucial element of law that allows for a better reflection of society, enabling legal departments and firms to best serve their clients. As an employer, creating a diverse workplace is extremely beneficial as it leads to increased employee engagement and retention. Through championing a diverse workforce, different perspectives are represented leading to greater innovation.
Equity: opportunities for all
Diversity data published by The Solicitors Regulation Authority (SRA) in 2021, saw more than 181,333 respondents working in over 8,782 law firms in England and Wales. Positively, the data indicates a small but steady increase in diversity among all lawyers in comparison to the 2019 survey. Whilst this demonstrates that the legal industry is moving in the right direction, it is still not as diverse as it should be.
Data from the survey shows that overall, 17% of all lawyers are Black, Asian or from a minority ethnic group, with breakdowns highlighting that only 2% of all lawyers are Black compared to 3% of the workforce – no change from the 2019 survey. Similarly, in relation to seniority, just 2% of partners are Black. Additionally, the data indicates that Black lawyers are significantly underrepresented in mid to large firms. Evidently, are few opportunities to progress for Black individuals.
To achieve greater diversity, we must start from the top down. As a result, we spoke to Debbie Tembo, DE&I Partnerships Director at Creative Equals, about how legal leaders can ensure greater DE&I.
Inclusion: leading the change we need to see
Inclusion is about creating a workplace environment where ALL employees feel a sense of belonging. To belong, you need to feel accepted by the people you work with, for who you are and what you bring to the table through your lived experience, skills, and expertise.
Focusing on Black inclusion within the industry is about recognising that there are systemic barriers in the way of this talent being accepted and rising in the profession. It requires us to lean into the 'equity' piece of DEI and to recognise that the playing fields are not level, thereby requiring us to work towards changing the systems that get in the way of Black representation and progression.
Here are some thoughts on how we may be able to start creating change and impact:
1. Hire Black talent
…it is that simple. We exist and we exist in numbers. If you don't know where to find us, become curious about where you are looking. Consider diversifying your recruitment partners and overall recruitment process – audit the process to see where bias is showing up, think about how such biases exclude and work towards becoming more inclusive in your attraction of talent.
2. Train the ecosystem to change
…hiring diverse talent into organisations is the first step, training everyone in the ecosystem to learn how to support diverse talent is the next step to ensuring that inclusion lives in a sustainable way. Too often we place Black talent on development programmes, and we don't think about the fact that those who work and manage the talent also need development programmes to ensure that they are supporting in the right ways. Engaging the entire ecosystem is inclusive and debunks the myth that Black talent needs fixing. None of us do, we all need space to learn strategies and tools to better support and lead each other.
3. Promote Black talent
…and I don't just mean promote those who are worthy of promotion into management and senior positions. It is also about speaking their names when opportunities arise to work on high value and strategic projects – give them the exposure to have a seat at the table, to contribute to the work and have their skills and expertise recognised as additive to the growth of business goals.
4. Practice and repeat
…practice inclusive behaviour every day, not just during Black History Month. Real change happens over time by taking small steps every day, sometimes the same steps consistently if they are working. Inclusion of Black talent in every profession is not a "them" thing, it's an "us" thing – we fix the profession together and we stop relying on Black talent to solve the problems that they never created in the first place.
"I can only speak for myself as a Black professional, to say that I am deeply committed to being a part of the change with others fighting in the arena with me."
About Debbie
Debbie is a successful senior professional operating in the professional services sector. Since 2016, she has been working with FTSE 100 clients, Top 100 Law Firms and one of the Big Four as Client Relationship Director & Board Member at Obelisk Support Legal Solutions. With a very strong interest in diversity, equity, and inclusion (DE&I), Debbie has advised FTSE 100 companies and professional services firms about the strategic importance of DE&I and its position as a critical enabler of long-term sustainability, both from a people and profit perspective. Additionally, Debbie is involved in the procurement and RFP processes of large institutions, with DE&I as a critical component.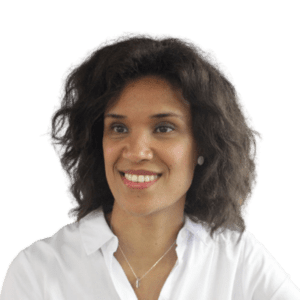 Find Debbie on LinkedIn.
Black History Month 2021: "Proud to be"
Celebrating black women making history
As founding sponsor of the First 100 Years Project, Obelisk Support has had a unique opportunity over the past six years to support the recording and sharing of the stories of the many women "firsts" in the legal industry. To mark Black History Month 2021, we encourage you to spend some time watching and listening to the stories of three pioneering black women who have made history in the legal profession.
I.Stephanie Boyce
Born in the UK in 1972 into a family with Caribbean heritage, I.Stephanie Boyce studied law in the UK after time spent in America. Following a career as a solicitor and in-house lawyer, she was chosen to become president of the Law Society of England & Wales in 2021, the 177th President and the first person of colour to hold the position.
Opening Black History Month 2021, she said: "It is imperative we talk openly and honestly to ensure we are creating a culture change in the organisations we work in, not just pursuing our own success."
Watch I.Stephanie Boyce share her story:
Baroness Scotland of Asthal, PC QC
Born in Dominica in 1955, Patricia Scotland moved to the UK when she was two years old and grew up in Walthamstow. She was called to the bar in 1977, specialising in family law. In 1991, she became the first black woman to be appointed a Queen's Counsel (QC) and she founded her own chambers. She was created Baroness Scotland of Asthal in 1997 and went on to serve in a number of roles for successive Labour administrations. In 2003, Scotland was made Minister of State for the Criminal Justice System and Law Reform at the Home Office. She was then appointed as Attorney General, the first woman to hold the post in almost 700 years, by Prime Minister Gordon Brown in 2007. In 2016 she became the 6th Commonwealth Secretary-General and first woman holder of the post, which she retains to this day.
Watch Baroness Scotland, PC QC tell her story:
Dame Linda Dobbs
Born in 1951 in Sierra Leone, Linda Dobbs went to school and university in England, before being called to the Bar in 1981. She had a mixed criminal practice and took silk in 1998. She became a High Court judge in 2004, the first person of colour to do so. Her many, many professional achievements have seen her consistently champion issues including race relations and diversity across the Bar and judiciary. She now trains judges and lawyers internationally, helping the next generation to succeed.
Of her appointment to the High Court, she said: "Whilst this appointment might be seen as casting me into the role of standard bearer, I am simply a practitioner following a career path. I am confident, nevertheless, that I am the first of many to come."
Watch Linda Dobbs, DBE tell her story:
Inspiring change
The Law Society's 2020 report "Race for Inclusion" found that solicitors from ethnic minorities were more likely to feel extreme stress and have a lower level of well-being at work (24% of respondents v's 18% of white respondents) and are more likely to experience discrimination and bullying at work. Whilst there are many in the profession who are catalysts for change, there is clearly still much more work to do and all of us have a part to play. The stories of Dame Linda Dobbs, Baroness Scotland and I. Stephanie Boyce light the way and inspire us all.
Interview with Bernadette Kisaalu, Principal Lawyer for BT Customer Experience and Chair of BT's Ethnic Diversity Network
Touching on topics as important as Black Lives Matter, equality and making a difference, Bernadette Kisaalu, Principal Lawyer for BT Customer Experience and Chair of BT's Ethnic Diversity Network has been talking to The Attic for Black History Month. Bernadette shares her legal journey and aspirations, the role models that have inspired her along the way and what she is doing to help improve equality in her community.
Please tell us about your professional journey
My first professional role was with Impellam Group, a leading global talent acquisition and workforce solutions provider where I worked as a Contract Risk Manager. At that time, I had completed all my legal exams but needed to secure a training contract in order to become a qualified solicitor. As a Contract Risk Manager, I worked with lots of different stakeholders in the business and was exposed to different types of legal work.
Due to my passion and determination to become a solicitor, whilst working for Impellam Group, I applied for several training contracts and used my annual leave to do vacation schemes at law firms. Having completed a few vacation schemes, this confirmed that I didn't want to work in private practice. Instead I wanted to work in-house, being at the heart of a business, seeing a matter from the beginning to the end and helping shape it. I have Rebecca Watson (Impellam Group, General Counsel & Company Secretary) to thank for believing in me, she saw something in me, and gave me the opportunity to complete my training contract in-house at Impellam Group. This was a company first, as I was the first trainee solicitor the company had taken on!
After qualifying at Impellam Group, I stayed with the company for a further two years before moving on to Avon Cosmetics. I joined Avon Cosmetics as Legal Counsel for UK and Republic of Ireland. At a time when their business model was transitioning from a direct sales business which primarily involved door-step selling from Avon brochures to online digital sales. My role covered a broad spectrum of legal work ranging from advertising to commercial contracts and personal injury law. After a few years at Avon Cosmetics, I decided that I wanted to become a subject matter expert and moved to Vodafone in 2014 as a Consumer Lawyer, looking after their Mobile portfolio. This was a fantastic opportunity and really helped my career to grow. One career highlight was taking part in Vodafone's International Short-Term Assignment Programme (ISTAP). This gave me the opportunity to work for Vodafone Italy to develop an understanding of how their Italian consumer business operated.
In 2016, I then moved to BT, in a Senior Lawyer role in the Consumer Law and Advertising Team. This was an exciting time for me as, soon after I joined the business BT acquired EE. So, I found myself working in one of the largest Consumer Law legal teams in the UK. Four years on, I am now the Principal Lawyer in the BT Customer Experience Legal Team. I advise BT's Consumer business (BT, EE and Plusnet) about how they sell BT products and services to UK consumers, in compliance with UK Consumer law and Ofcom regulations. With my team of three, I advise the CEO of BT Consumer, Marc Allera and his Senior Leadership Team. The business comes to us with questions like, "We want to create this new cool product for our customers, what should we look out for?" Things I look at include, what do we need to make customers aware of when they're buying products and services from us online, or over the phone? What information should be part of the customer order journey? What terms and conditions need to be created? This creates a fast-paced work environment which I love, as no two days are ever the same.
What is BT's Ethnic Diversity Network?
I've been Chair of the Ethnic Diversity Network (EDN) at BT since November 2019. The EDN was created in 1992 and has now been operating for over 28 years. It was created to promote and develop the professional image of BT's BAME employees, with only 9 members. Today, the EDN has over 1,400 members. With lots of different ethnicities, it's a strategic part of the business and has backing from the BT Board to empower and amplify the voices of BT's racially diverse colleagues. The EDN also has an integral role in creating a community, especially since COVID-19 where colleagues are working from home and want to still feel connected to each other.
In the wake of the murder of George Floyd and the Black Lives Matter movement, the EDN really amplified and empowered the voices of our racially diverse colleagues. Having chaired an open conversation with Philip Jansen, CEO and his Executive Leadership Team, giving Black colleagues the opportunity to express how they were feeling and let Philip know what actions they would like BT to take. This elicited a strong statement from Philip, executive engagement with Black colleagues around the world and the production of BT's Ethnicity Rapid Action Plan. This plan includes a series of actions to improve employees' experiences through several measures including race awareness training, a reverse mentoring programme, mandatory diverse short lists and a new talent programme for high-potential ethnic minority colleagues.
We also connected with our colleagues in America and set up an Ethnic Diversity Network Americas chapter after creatively using internal social media tools to promote Black Live Matter and encourage candid debate in teams across BT.
What do you value in life and work?
In life, my family is very important to me. My parents have been together for over 43 years and I'm one of six children. Growing up my parents always raised us to first and foremost love and respect one another and to help each other wherever possible. Like any family we naturally have our highs and lows but, throughout it all we remain extremely close.
I also value my health. It's too easy these days to become all consumed by work, social media and our devices that we forgot to take time out to maintain our mind and body. I try to strike a balance and regularly go to the gym, where I join spin class, pilates and kettlebells. At work, BT offers a lot of benefits and I practice mindfulness twice a week. This provides me with a great form of release, a time to reset and be still.
My work values are linked to discipline. If you're disciplined, you'll do the right things. It's important that businesses and the people they employ are flexible and can respond and adapt to changes in business needs for example the present global issues such as COVID-19 and BLM.
How did your upbringing and education / experience help to strengthen your sense of core identity?
My upbringing and education strengthen my sense of identity. I was born to parents who were not British citizens (my father is from Uganda, my mother is from St Kitts & Nevis). My father came to the UK in hope of a better life, and my mother was the byproduct of the Windrush generation, she was brought to the UK as a child with my great grandmother. My mother was a chef and my father a qualified accountant for the Ministry of Defence, both are now retired. They worked hard and were positive role models for me.
I witnessed some of the challenges my parents experienced. For example, I recall countless stories from my parents telling me that they had been spat on and racially abused in the street and on occasion at work. I personally don't know how my parents coped during these times. However, they always taught my siblings and I to rise above it and turn the other cheek. When I saw that my parents prevailed in the face of adversity to become successful professionals, supporting our family unit this really inspired me. My parents said, if I worked hard, I would be able to go on and do anything that I set my mind to. This gave me a great tenacity.
As a child, I grew up in predominantly white areas. The schools, college, and university I attended were all predominantly white. I was maybe one of two pupils who were Black or from an ethnic minority background out of a few hundred. I looked different, I had Black skin, an African surname (which very few people ever cared to try and pronounce or spell correctly), and natural Afro 4C hair which my mother neatly braided every Sunday. Inside our home it was completely different, there was a strong sense of Black culture, from the records my parents played (Aretha Franklin, Ella Fitzgerald, Diana Ross), to the books I grew up reading (Toni Morrison, Maya Angelou – I Know Why the Caged Bird Sings) and the traditional cultural foods my parents prepared for us. As a result, I always had a strong sense of my identity.
What does Black History Month mean to you?
As a celebration of the amazing contributions of Black people to the world history we know today, Black History Month is very important. The month of October acts as a catalyst for meaningful change. In the wake of George Floyd's murder, it's essential for everyone to have hard conversations and to allow some issues to come to the forefront. These issues need to continue to change and evolve.
Businesses need to look at what it means to be inclusive. It is time to educate others because students were never taught Black History in school. Not only would it be beneficial for all students to learn a more representative curriculum but, it's important that Black students can see themselves in the lessons they are taught. Eradicating the achievements of Black people throughout the centuries, avoiding subjects such as Britain's colonial past or teaching history from the perspective of white people only serves to drive further racial inequality in the modern day.
It is also time to be proud of everything that we've achieved, to acknowledge all the pioneers that've come before us, to celebrate what makes us unique and the progress we've made.
However as much as I love Black History Month, I wish there wasn't a need for it to exist. If we shined a light on it every day, it would become mainstream. We are on a path to gaining equality. It would be great if we could get to a place like that.
Who are your role models?
My parents are my biggest inspiration and role models. Another role model is Michelle Obama. When I read her book Becoming, I was in awe. A lot of what she said resonated with me. She had a very important job as the first African American First Lady of the U.S. She taught Black young girls to dream big, that you can be anything that you want to be, particularly if you look or sound different. It's important to have high profile people as positive role models.
Someone else who is important in Diversity & Inclusion is Rihanna. One of the world's richest musicians, she really shines with her sense of business acumen. She launched two incredibly successful brands in cosmetics and lingerie. Rihanna was inspired to create Fenty Beauty after years of seeing a void in the industry for products that performed across all skin types and tones. I like the fact that she noticed a gap in the market via her own experience and did something about it. Her brand is now distributed in retail stores globally with a range of over 40 different shades from light to dark in what was essentially a whitewashed beauty industry.
Can you talk about the causes and non-profits you support?
Within BT, we support the Aleto Foundation to create lifetime opportunities for young people and shape the next generation of leaders. We aim at providing high achieving university graduates from BAME communities with real-life educational foundations to equip them in the corporate world.
I'm also a trustee of a charity called Sour Lemons. It was founded to address the diversity gap in leadership roles in the creative and cultural industry. Sour Lemons aims to be a disruptor. They challenge the systemic barriers that prevent diverse leadership from thriving in the first place. They do this by placing those who have been excluded from the conversation, at the heart of reshaping it via the 'Making Lemonade' Programme, "turning one sour lemon into lemonade at a time".
The Attic wishes to thank Bernadette Kisaalu for sharing her experiences and for the inspiring work she does to support diversity and inclusion in the legal profession.
>> Read our BT Case Study
Interview with Sandie Okoro, Senior Vice President & General Counsel, World Bank Group
Touching on topics as important as diversity, equality and justice, Sandie Okoro, Senior Vice President and General Counsel for the World Bank Group has been talking to The Attic for Black History Month. Ms Okoro shares her journey to one of the dream jobs of the legal profession, the role models that have inspired her along the way and why diversity matters.
My role at the World Bank is unlike anything I've done before.
It's like chalk and cheese. My whole career, I was a lawyer in asset management in the City of London, dealing in heavily-regulated financial services and working in fast-paced financial markets. One day, I was contacted by a headhunter and, as with all jobs at this level at the World Bank, the story started with a competitive search. I was reluctant initially and ruled myself out but during the summer, thought otherwise and called back the headhunter. They were still looking for a GC and I got the job, which was a real lesson. Too often, we talk ourselves out of big opportunities when we don't need to.
My role today at the World Bank, an international financial institution whose goal is to eradicate world poverty through development, covers a lot of complex legal issues around international law, internal policy and the agreements we enter into with our member countries.
I have a fantastic team of 172 staff who come from 65 different countries…
… and probably with that over 40 different languages are spoken in my team. My team consists of some of the best lawyers I have ever worked with. They are all highly trained, with many PHDs floating around. Out of 172, I have 117 women and my senior management team is nearly 50/50 on gender parity. One of the things we have to do is cover the languages and cultures of the countries we work in. At the World Bank, we strive to represent our 189 Member countries and by employing people from all over the world, our teams score very highly in terms of diversity.
When the World Bank was created in 1945, the make-up wasn't quite as diverse as it most certainly is now. We prioritise diversity at all levels across the World Bank and I am very proud of the diversity and inclusion of my own team. That mixture of diversity and cultural differences is really brought to the table in problem-solving and that's why we come out with the fantastic ideas and innovation that we do.
The private sector could really learn from this structure.
If you want to get the best out of your team, if you want to do the best for the countries you are working with, then you need to think consciously about how you create a diverse workforce and the type of inclusive environment that will help people from different backgrounds flourish. Whether it's private sector, public sector or international financial institutions, you have to represent your clients and stakeholders in order to remain relevant.
In my role, I focus on promoting the rule of law, access to justice and gender equality for all.
My favourite Sustainable Development Goals are SDG 5 (Gender Equality) and SDG 16 (Peace, Justice and Strong Institutions). My mission is to make a reality of these two SDGs working in partnership with my fabulous colleagues in our Gender and Governance Global Practices here at the World Bank. Being a lawyer in development means looking at the big picture, and working not just to deliver our day job but to work with our colleagues across the institution to help our Member countries deliver on justice reform and gender equality. For example, we work very closely with colleagues in the Governance team who do a lot in relation to access to justice and the rule of law.
As far as values, I believe in diversity and inclusion — both in life and in work.
In work, I value integrity and doing the right thing even when no one is looking. Integrity has to be in a lawyer's DNA. It doesn't make you popular but it does mean you can sleep at night. In life, I value family and friendships, alongside loyalty. I don't mean that in a "be loyal or die" way but in an "even when the chips are down" type of loyalty. I bring both work and life together in that integrity is a key part of the diversity and inclusion piece. In work, diversity and inclusion gets you better work outcomes and more ideas. In life, you just have more fun because if you have friends from all over the world, it's 189 different types of food, 189 types of music, and 189 ways of looking at a problem.
Let me tell you about our team retreat at the end of the financial year. I hosted a small party for my team and everyone was dancing to music from all over the world. No one sat down because an African, Latin American or Bhangra beat they didn't recognise was playing. Diversity is being invited to the party. Inclusion is everyone having music they can dance to.
I grew up in a time in the UK when there were lots of female role models on the television and in the media.
You might like them, you might loathe them, but they were there. I grew up with an aspiration to be a woman of substance because I saw other women of substance all over the world on my TV screen. Ironically, there were many more women in politics or on the news than there are now. When I was born, women were treated as second-class citizens but this changed as I grew up. I  was told to grab open opportunities and to contribute all you can to society. I really believed in that and I did not consider myself as a second-class citizen. Not pursuing a career was not the environment I grew up in.
When I was a teenager and young adult, apartheid existed in South Africa, which is something the younger generations today find hard to believe ever existed because it was just so unjust. I remember a lot of my student days were spent marching against apartheid and I very much thought, "That could have been me, if I lived in South Africa." I would not have been able to vote. I would have not been able to move freely or live where I wanted because of the colour of my skin. I would have needed to be subservient to other people because of the colour of their skin. I felt a world that accepted apartheid was a world that needed to change.
The world still needs that change and we need to keep pushing as there is still a lot of inequality. My passion for access to justice came from my anti-apartheid days. I believe the presence of justice and the respect for the rule of law benefit ALL in society, and make society stronger.
Black History Month gives people a sense of identity and history that was snatched away due to slavery and oppression.
If you were to say, "Name 20 famous black historical figures", people may struggle. But if you were to say, "Name 20 famous Caucasian historical figures", that would be very easy to do. You'd ask, in what sector, in what century? That's because black history has not been fully written, it has not been fully recorded, it has not been fully taught.
I work in Washington D.C. but as a Londoner, I always make time to return to London at some point in October because Black History Month is important to me. Too much of black history is missing or has been forgotten. Black History Month is about claiming back historical territory and recognising that everybody is part of history. Its events and talks cannot be underestimated as they will inspire the next generation to think that they can be part of something bigger.
Last but not least, Black History Month is a reminder to everybody of the contribution black people have made throughout history. Black History Month is for Everyone, it is about celebrating the contribution of those who have been, or are, hidden figures. For me, this is a celebration of the uncelebrated.
One of my big role models is Nelson Mandela, because he really stood up for what he believed in.
When he was released from prison and became president of South Africa that was really wonderful to see. I'll never forget that day when he walked out of prison. First off, he looked very different because we only had one image of him, the image was of a young Nelson Mandela before he went to prison. When I saw on TV an older Nelson Mandela walk out of prison, he looked like a leader. He looked like a hero. He looked magnificent. He walked out of prison instead of getting in a car, and that image of him walking is one of my endearing images of the 20th century. His struggle inspired the song "Free Nelson Mandela" by The Specials and I play that song when things get difficult to remind myself that anything and everything is possible, even though sometimes you have to go through hardships. There is always a light at the end of the tunnel.
My mother was another of my role models. She showed me the way to being a working mum, of not using excuses about your gender or ethnicity to say you can't do something. She never took "No" for an answer and really pushed me to do things. She showed me what it's like to be always safe but also, what it's like to take risks. She also gave me the classic line, "Never rely on a man for money." She was a feminist without even knowing it.
Oprah is another role model and she has an amazing story. I think about everything that she's done, that she's talked about, that she brought out in the open and that was not talked about before. I first saw her in the movie "The Color Purple" and nobody knew how amazing or famous she was going to be. She is also an incredible role model for all young women who want to be successful in business. She has built a business empire from humble beginnings, and she did this by being her authentic self.
I have other role models who are maybe not as obvious. Coco Chanel is one of my heroines. She had good and bad times in her life. But she literally freed women from the corset. She created a fashion and industry that was very different at the time. Not only did she have her own business, but she was very successful and she did it on her own terms.
The last role model I would mention is Spike Lee, the film director. It's difficult to imagine now how few black directors there were when he started with "She's Gotta Have It". I went to see the groundbreaking "Black Panther" recently and I thought that this was the direct result of Spike Lee's revolutionary work. We all stand on the shoulders of the giants who came before us.
As you see, diversity and inclusion plays a big role in my life.
In the legal sector, I have always been very supportive of D&I work done by my colleagues and it's fair to say that these things are not always easy. You may win awards but you still have to work very hard in organisations to get your voice heard. I've been happy to support the work of Daniel Winterfeldt with Interlaw and, of course, the work that Dana Denis-Smith is doing on The First 100 Years project, celebrating the history of women in law is equally important.
I am also a big supporter of JUSTICE, a human rights organisation in the UK run by Andrea Coomber. They are a fantastic organisation.
Last but not least, I'm a great friend of the arts. I am proud to be a Governor of the Royal Shakespeare Company. I really believe that achievement in the arts is one of the things that will survive us all. Drama and the visual arts tell us so much about the world we live in. I really admire scriptwriters and film directors who push the boundaries and make us see things differently. Some movies have the power to change the way we think about society and ourselves. A few years ago, I had the honour of seeing Paapa Essiedu play Hamlet in a RSC production. It changed my whole concept of how such roles should be cast. It brought a whole new meaning to the role of Hamlet because Paapa brought a whole new perspective.
I realised "in a lightbulb moment" the power of the arts to transcend boundaries and generations. We live in a vibrant and wonderful world, but it is still an unfair one for many. The arts can help us open our minds and to see that which we don't even know we need to see. It is so important that we live and work with an open mind. I am glad to be alive at this moment in time, I get to use my skills and passion to try and make the world a better place for all, and no one can put me in a box and tell me to keep still and keep quiet.
At 100 years ago my life would have been very different. I may not even have been offered an education. 200 years ago I would have been someone's chattel to be bought and sold at will. Sadly today there are still many women who cannot access education and are not free. So although I enjoy my freedoms and advantages, I do not take them for granted and I fight for those who are not as lucky as I am.
Interview with Landé Belo, senior counsel and theatre director
To celebrate Black History Month, The Attic interviews Landé Belo, senior counsel and employment lawyer. In this profile, she discusses her professional legal career and how she became a theatre director to drive positive change in the arts community.
My career started firmly in employment law…
I am a City-trained employment lawyer, starting my career  in 1997 and after seven years of private practice, went in-house — first with BP, then working with other global brands.  In 2006, I set up one of the first virtual law practices; at the time, people were skeptical about the viability of such a model in the legal profession, but it did and today, there are various practices offering outsourced legal services.  I subsequently joined an IT/IP practice in London, working remotely from France and from then on, became a consultant, also signing up with providers like Obelisk. 
As a consultant, I supported various organisations on cross border projects, managed multi-disciplinary teams and have managed to construct a niche career as a specialist advisor offering tailored legal advice within a global framework and designing and implementing sustainable employee and labour relations solutions. The truth is, most people think of employment lawyers as lawyers to clean up the mess or lawyers to call when things go wrong. 
But there is a lot more in our bag of tricks as employment lawyers, which is why driving a company's business strategy is very important. Fundamentally, implementing good people processes makes people's lives easier but as human beings, we don't naturally like change. We need time to mourn old processes in order to adapt to new ones. We need that transition and this is an area where lots of companies become unstuck because they think that people will adapt to new processes without support. 
It's not true. However efficient and transformative an initiative is, it is important that the change management aspect is handled with care. This is where I come in: I have built up and managed teams which typically comprise labour lawyers and employee relations specialists and positioned ourselves as in-sourced service providers, and serve as invaluable business partners. . 
For instance, my last role involved building and developing a global centre of excellence, creating high value roles and establishing a global team of 20 labour lawyers and employee relations specialists, managing 60 markets and an employee population of over 14,000.  Our goal was to drive employee engagement and design sustainable employee labour relations. Over the last two years, we shared best practice, reduced the duplication of efforts, developed analytical capabilities of the team and ultimately reduced external legal spend. 
At some point, my career somehow found its way into the arts…
Outside the law, I have found other ways to channel my energy.  Indeed when you take a lot on as a lawyer, it is a real challenge to balance work and personal life, but if you are determined, you can also take other things on and do them to high standards. In my case, it's theatre.
I started off getting involved with amateur theatre groups both in France and the UK over 10 years ago.  After a few years, I landed with a theatre company that felt like home. I'm now part of Tower Theatre: this is a theatre company that is run by volunteers. Like our other competitors in this blurred space of unpaid and non-professional theatre, we don't like being labeled as an amateur theatre company, as the assumption (rather unfairly) is that your work will be sub-standard. 
Although we are not paid for the work, our productions are done to a very high and professional standard and indeed we have many professionals involved, whether backstage or onstage, donating their valuable time and expertise.   The important thing is, we are all doing it for the sheer love of theatre and if you think about the true meaning of the word "amateur" it means someone who is devoted or passionate about something; therefore, it does not have to mean poor quality theatre.  
After a few years of being an itinerant company, Tower Theatre finally moved into our own home again and opened our own theatre  in Stoke Newington in 2018. In my three years with Tower Theatre, I've been privileged to play some wonderful parts on stage. However, I have found that there has not been much in the way of diversity in theatre.  The real turning point for me was my first play with Tower Theatre, when I played a part that was specifically written for a black woman (Clybourne Park by Bruce Norris). 
There is something very rewarding and validating about playing a character that shares your identifying characteristics.  Apart from anything else, the discussion can be on whether your performance was credible or not as opposed to whether the director was justified in experimenting with colour blind casting.  I do applaud directors that are open to so-called colour blind and gender blind casting (without that, I would not have been cast in many plays and yes, what's wrong with having a female Hamlet and so on); however, I do not think this is a solution to bringing more diversity to theatre. 
There is so much wonderful material out there that depicts the lives of black people, so why not just promote those plays? Instead of re-writing an Ackybourn play (which traditionally depicts white, middle class people) by replacing it with a black character – and don't get me wrong, I am a big fan of Ackybourn, why not just simply put on a play which already has black people in it?  
Well, this was the very argument I took to the Tower Theatre Artistic Director who wholeheartedly agreed with me and encouraged me to direct a play that had black characters in it.  Up to that point, directing was not really something that I would have considered, but I realised that I couldn't just sit and wait for someone to do this for me, if I wanted to drive change, I would have to get up and take action myself.
I have thoroughly enjoyed the experience of directing. I found that my legal and management skills really came handy: the key is putting together a strong team and delegating to them. You have to trust in your ability as a leader that you have surrounded yourself with capable and talented people who know what they're doing and you let them get on with it.  I have never been a micro manager and the same went with directing a play. As a director, I had to be one of the early disruptors – the goal, simply to drive change. 
I put on a play in June 2019 with an all-black cast called "Fix Up" written by Kwame Kwei-Armah, the Artistic Director of the Young Vic.  It was the first play with an all-black cast in Tower Theatre's over 80 year history and I'm proud to say, it was one of our best-selling plays of  2018-1019 and was critically acclaimed. The success of Fix Up showed that not only is the material out there, the talent is out there and so are the audiences – these were all reasons given in the past for not pursuing such plays.  What made Fix Up so relatable is that it explored universal themes that would resonate with anyone of any ethnicity and just happened to choose as its subject matter a handful of disparate individuals of Caribbean origin, based in London.  
Following on from the success of Fix Up, I was appointed as an Assistant Artistic Director at Tower Theatre.  The Artistic Team is responsible for putting together our lineup of plays for the coming seasons. We are currently working on our Autumn 2020 season. We put on about 18 plays a year at Tower Theatre, across three seasons. My ambition is to ensure that we have at least one play per season which features black characters; therefore three plays a year.  I am excited to say that I'll be back to directing in June 2020 and the play I'll be doing has an all-female, predominantly black cast. I am sitting on hundreds of plays by black playwrights in desperate need of directors, so any aspiring directors or actors out there should please get in touch with me.  
The one key thing I value most in life and work is agility 
As lawyers, it's so easy to see yourself in very reductive terms. The truth is, you can be so many different things and you have the ability to pursue multiple interests. I am a lawyer but I'm also an actress. I'm a theatre director and I attempt to play golf. There's a lot more you can do beyond your remit and nowadays, companies are a lot more porous in terms of job descriptions. It's a great opportunity for you to step in and see how you can add value to that company by picking up the work that falls between the cracks and using that   to develop your career.
I was brought up believing that there is no barrier to what I want to do in life
Born in Lagos, Nigeria, I grew up in the UK, went to boarding school in the country and grew up in North London. I was brought up believing that it's just up to me to decide what I want to be and this has held true. I haven't seen anything in my adult life to make me change that view. With the right mindset, you can achieve whatever you want. Of course there will be obstacles and some face more obstacles than others but that gives you the opportunity to do something exceptional.  
I have to say, Black History Month is something that only came onto my radar in recent years
It wasn't part of my consciousness growing up, because of my education and upbringing. The values of Black History Month were already embedded into my upbringing and as an adult, I realised that it may not have been the case for everyone. Throughout my life, I had access to black culture, black history and black role models. 
My utopia is that one day, Black History Month will be so mainstream that it won't need to be a month of celebrations. It will happen naturally all year-round. We might be way off from that but that's what I would like to see. To me, the danger of Black History Month is that people will say, we'll just get a month but for the other 11 months of the year, we don't need to talk about black history.
At school, when I learnt about the two world wars, we didn't really hear about the black soldiers. My grand-father was doing radio transmissions in the RAF during WW2. The UK in particular enlisted many soldiers from its colonies in Africa and Asia to fight in both wars, yet their stories are never really brought into the foreground.
There is not a single black face in photographs of the liberation of France celebrations on the Champs Elysées in Paris and yet we know it's not true. Black History Month is relevant in that it makes sure that everyone of all ethnicities has access to that history. It should not even be called black history – it's all our shared and collective history. 
My role models are…
I've been very fortunate and my parents have been integral to my having role models around me – my mother and aunts, in particular.  Role models are important, particularly if you share characteristics with them, whether gender, ethnicity, gender orientation, because it validates the fact that it's fine to be thinking big and you have right before you exponents who have dared to think big and were successful.
In my legal career, one book which has had a profound impact on me, which I discovered in my final year of my law degree, was  "Eve Was Framed" by Helena Kennedy. This book gave me a whole new perspective on how women fit in the workplace and in society at large.  This book was my bible in college. It is interesting that the issues it addressed back in the 1990s are still so relevant today.   
The whole Diversity & Inclusion piece is not just a PC tick box — it also makes good business sense 
Any company that focuses on targeting a specific demographic exclusively prevents itself from finding new audiences and that's not good for business. It's good that more and more companies are focusing on diversity and inclusion and I've seen initiatives to raise awareness such as mandated unconscious bias training for people managers and senior leadership; these are all steps in the right direction.  However until we have C-Suite and leadership embracing such initiatives, we won't see real change.
A CEO saying "I'm going to endorse an initiative to encourage the government to include more black history into the national curriculum" or "I'm attending Gay Pride marches this month and will be spearheading initiatives at the company in support" this is the type of call to action that is required. I haven't seen enough of that yet. Some companies are doing some great things, they are pioneers with aggressive targets of 50/50 gender balance but unless you hold people to account, we'll keep having the same discussions.  It's important to be an activist but the change needs to come from the top.
I am passionate about two areas – health and education
In Nigeria, I support charities that work with orphanages (such as the Red Cross), but is not enough.  My ambition is to continue my father's legacy – he used to sponsor children from deprived backgrounds and educate them all the way to university and then create employment for them through informal youth training initiatives.  Health is my other passion and I lost my father to cancer. In fact, at some point, most of us are touched by cancer (whether through someone we know), which is is why I support Cancer Research UK and MacMillan.
At the moment, I'd like to explore community outreach work to encourage more young people to embrace the arts and in particular, theatre.  Our Stoke Newington theatre provides us with a great opportunity to create strong links with the local community and seek out local talent.  Around the time of Fix Up, we hosted an 'Evening With The Playwright', Kwame Kwei Armah at Tower Theatre.  He said that he grew up just round the corner from our new theatre and actually used to live a few streets away. He was really impressed with our theatre and saw it as a great resource for young people.  He talked about his own childhood and the inspiration for the bookshop depicted in Fix Up.  He said that had he not turned to the arts (and theatre in particular), he could have ended up running with gangs.  
Theatre clearly can't solve all our societal problems, but it's certainly a start to give young people who feel alienated an opportunity to feel they are part of something.
Interview with Oliver Gayle, a Legal Director at Barclays
What does Black History Month mean to you? That's the question we are asking leading BAME figures in the legal industry this October. Here, we talk to Oliver Gayle, Director of the legal team responsible for credit restructuring at Barclays Bank PLC, about his career, his influences and his work helping to assist those from less privileged backgrounds get into a career in law.
As a director of Legal at Barclays, Oliver Gayle can work with his team of six lawyers on headline exposures worth several hundreds of millions of pounds as well as on smaller projects such as a local chain of floristry stores. Reaching this position in the banking industry came after many years of hard work, including in the major global financial crisis, where his specialism was all of a sudden in high demand.
Oliver had a somewhat unusual start to his career – having accepted a training contract at Garretts, the legal arm of Arthur Andersen, he found himself being approached to move to Addleshaw Goddard whilst at law school 18 months later, when one of the partners at Garretts moved to Addleshaw Goddard. He says "it was pretty unusual to be approached by another firm without ever having worked a day as a lawyer". It was a move that would prove pivotal to his career given the subsequent collapse of Andersens and Garretts in the wake of the Enron accounting scandal a couple of years later. He admits there was a level of irony in that Addleshaws had previously rejected him for a training contract.
A restructuring legal team in a bank was a novel concept.
After eight years at Addleshaws as a restructuring lawyer, Oliver was approached by Barclays about what seemed like a unique opportunity. "They were seen as leaders in restructuring field, and regarded as having one of the best teams in any financial institution" he says. "They were considering setting up a restructuring legal team to support them, which was pretty novel at that time [2007]."
Oliver joined Barclays in August 2008 – six weeks later, the financial industry imploded. Lehman Brothers, HBOS, RBS – the UK banking industry followed the US banking industry in its demise. "Within weeks [of starting at Barclays]," he says, "I was talking about the liability of other financial institutions and the impact of their failure." It was undoubtedly an interesting time to be working in banking and finance as a restructuring specialist, and he admits the timing benefited him in heightening his profile within the organisation. In 2013, he took responsibility for the UK restructuring on the legal team and in 2016 the role expanded to cover European exposures.
"Things I value are people, integrity and respect."
Before accepting the role with Barclays, he asked his prospective boss what she was looking for in a colleague and she responded, "I want them to have integrity, be technically skilled at what they do and have fun." This was something he says immediately resonated with him and has stuck with him as a work mantra since.
However, Oliver's true sense of identity has deeper roots – his parents. Born in Jamaica, they moved to England where they met and married, his mother a nurse, his father a company director. They had a very strong Christian faith and it impacted every aspect of the way they lived their lives, their work ethic, how they treated other people how they spent their time and money. Being black in a predominantly white neighbourhood, and attending school where he and his sister were part of a handful of black children was challenging. His father said 'life isn't necessarily gonna be fair but you just got to adapt and work hard or harder. Retaliating or reacting negatively doesn't help.' Growing up in the 1970s and 1980s before political correctness, Oliver learned to adapt to the adversity that he was up against.
"The 'no blacks, no Irish, no dogs' sentiment was not unusual for my parents and the Windrush generation."
At age 18, tragedy struck when his father was killed in an accident. At the funeral, he realised that his father, who he considered to be "just a regular guy," had in fact impacted many people's lives. There were hundreds of people there, with speakers rigged up outside the church as they couldn't fit inside – the engineers and shop floor workers from his company in their overalls, directors of companies he did business with in different countries were all in attendance. Oliver drew a life lesson from this painful episode. "You don't know how long you're going to be around in life – when I die, I hope that I've generated that sort of impact on other people," he says.
"Black History Month gives people a chance to sit back and recognise the achievements of black people and significant individuals who have made a contribution to how today's world is lived – so much has changed in the last 50 years."
"It's hard to overstate both the impact and legacy of Nelson Mandela." Oliver also highlights the achievements of the U.S. Senator and Civil Rights leader John Lewis who marched with Martin Luther King Jr. "He was very young when he was there at the start of the Civil Rights movement," he says, "he's always really impressed me."
In the 1960s in the U.S., college students put themselves in the way of bodily harm to end racial segregation. In this struggle, Oliver has huge respect for some white people who stood up for the rights of people of colour at a real risk of harm or being ostracised by their community. "They acted purely for the benefit of others, which was particularly selfless."
At Barclays, Black History Month events include displays, exhibitions, special food every Tuesday and Thursday, and they also have black entrepreneurs coming to discuss their businesses, and panel-type discussions with senior management of colour.
Why is BHM so important in terms of understanding social history, identity and gaining equality in the workplace?
"As a society, you can learn where people are coming from and their perspectives from events like Black History Month. It helps you gain respect and understanding of their points of view." Being a big advocate of diversity and social mobility, Oliver is convinced that more equality in the workplace will result in more equality in society. That's why he is heavily invested in educational initiatives with charities and pro bono schemes. He's on the board of Frontline, a charity that seeks to develop high quality candidates as social workers and leaders working with vulnerable children.
"Children's opportunities in life are materially impacted by their parenting and immediate home life and the charity Frontline looks to impact the lives of the most vulnerable children and families."
Outside of work, he also supports various schemes helping to diversify the entry into law, working with minority ethnic groups and people from lower socio-economic backgrounds. At Barclays, he is involved in a children's literacy scheme that partners with primary schools.
"I understand that the opportunities I had were just because of who my parents were. You don't choose your parents and in my case, it was to my advantage."
To unplug from his professional life, Oliver keeps himself quite fit and exercises in the gym, and he's also keen on cuisine. "I'm quite handy in the kitchen," he says, "And sometimes do catering on the side, at functions such as christenings or private parties. My wife, who watches MasterChef, urges me to apply but the standard is so high nowadays, I'll just stick to law for now."
To us, this sounds like the perfect way to unwind after long stressful days at the office.
Oliver Gayle is a director in the Barclays legal team and is head of legal for the Bank's Credit Restructuring team. He has been at Barclays for 10 years and prior to that was at Addleshaw Goddard and legacy firm Addleshaw Booth for 8 years. Oliver is also on the board of the charity Frontline and has a keen interest in supporting initiatives for diversity in the legal and other professions. He is married with no children (yet!).