Which were your favourite legal blog posts on The Attic this year?
Here, we highlight the Internet's pick of 2018's best legal blog posts and most memorable stories on The Attic. These are the inspiring professionals and thought-leaders who have shared their office horror stories or who take us out in outer space. Our own best-of lists also got their fair share of clicks and acknowledged stellar talent in the legal sphere.
Without further ado, here are our top 10 legal blog posts for 2018 on The Attic, in growing order of popularity.
#10 The Top 7 Issues Keeping GCs Up At Night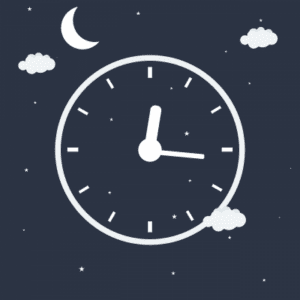 What are the big concerns facing legal departments this year that are keeping GCs up at night? There were some very interesting insights from Morrison and Foerster's Fall 2017 Up At Night report, examining the key themes and issues that are pressing on GCs' minds. We take a look at some of standout results from the study…
Read here.
#9 The Top 6 Women in Law Who Are Changing The Legal Industry as We Know It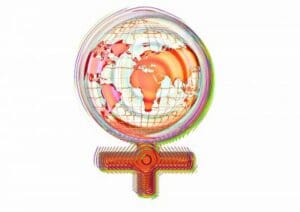 As a woman-led alternative legal services provider seeking to change the culture of a notoriously patriarchal industry, we celebrate and champion the success of women in law on a daily basis. With International Women's Dayupon us, and Women's History Month underway, it's a great chance for us to find out more about the women in law across the world who are blazing a trail in legal tech to change the legal industry as we know it. Here are some of the key names in law who are making history today…
Read here.
#8 Transforming Well-Being for Lawyers: Mental Health in the Legal Profession
Be honest … how comfortable do you feel about telling your colleagues about any personal challenges you may be experiencing? And how much compassion do you show when colleagues are struggling with the same issues? Practical tools and strategies to help lawyers tackle these difficult questions were the focus of a fascinating seminar on mental health in the legal profession.
Read here.
#7 Podcast #1: Interview with Laura Montgomery, Space Lawyer and Science Fiction Writer
Lawyers have long had a strong connection with literature, with many famous and prolific authors having led a previous life in the legal industry. So to celebrate World Book Day 2018 with a legal twist, Obelisk Support decided to track down a practising lawyer who is also carving out a career as a published author. Laura Montgomery is an American space lawyer and she very kindly accepted to share her thoughts on her work as a space lawyer and as a science fiction writer.
Read here.
#6 Chinese New Year 2018: How China's Legal Tech Scene is Breaking New Ground
Chinese New Year is fast approaching – 2018 is the year of the earth dog, the first since 1958. Those of us born in an earth dog year are deemed to be ethical, communicative, responsible and serious in the workplace – some good characteristics to have as a lawyer! As we look forward to this year's celebrations on February 18th, we note that China's legal tech is taking some huge leaps forward. The language barrier has meant that China has perhaps not been given fair props in western media coverage of China's legal tech scene, but the message is becoming clear that there are some very interesting developments occurring.
Read here.
#5 The Rise of Legal Ops: Aine Lyons, VMware Head of Worldwide Legal Operations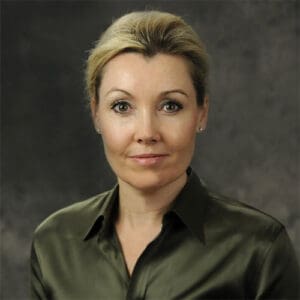 At Obelisk Support, we work more and more with legal operations departments in companies and recently attended a CLOC event in London. There, we met Aine Lyons, head of Worldwide Legal Operations and Chief of Staff for VMware's General Counsel. VMware is a global leader in cloud infrastructure & digital workspace technology. In addition to her day job, Aine is also a regular speaker and writer for the Association of Corporate Counsel (ACC) on legal operations topics and is the founding member of, and European lead for, the Corporate Legal Operations Consortium (CLOC).
Read here.
#4 Black History Month: Interview with Oliver Gayle, a Legal Director at Barclays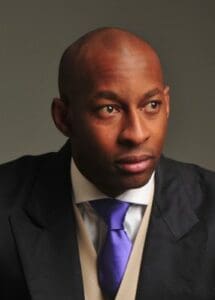 What does Black History Month mean to you? That's the question we are asking leading BAME figures in the legal industry this October. Here, we talk to Oliver Gayle, Director of the legal team responsible for credit restructuring at Barclays Bank PLC, about his career, his influences and his work helping to assist those from less privileged backgrounds get into a career in law.
Read here.
#3 We Are What We Wear? The Minefield of Workwear for Women Lawyers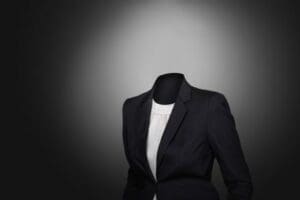 What do most people picture when they think of what a women lawyer wears? If we go by popular culture, a super sharp black skirt suit with a luxuriously alluring white blouse usually comes to mind. How well this reflects reality is up for debate, but workwear for women in law has historically been something of a battle ground, and remains an unnecessary stress point for women in law today.
Read here.
#2 Lawyers Who Are Changing the World For the Better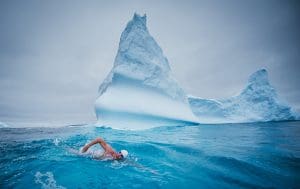 Many of us dream of making the world a better place , but how can lawyers use their skills to give back to the community? For some, their passion becomes their area of expertise. Others decide to use their legal skills for other societal goals. Regardless of their motivation, they all strive to create a positive impact on society. as Professor Maria Fletcher from the University of Glasgow says, rebellious lawyers need skills of "resilience, empathy and community" to challenge the status quo and help those who need it most. As Obelisk Support embarks on a year-long journey to become a Responsible Business with Heart of the City, we look up to lawyers who are changing the world for the better.
Read here.
#1 Things Women in Law Are Sick of Hearing
For women who work in the legal industry, being a lawyer is a daily occupation that reflects years of study, practice and experience. It didn't come in a goodie bag or as a perk of being single and young, like some of the comments below might suggest. Female lawyers are passionate about their job and at Obelisk Support, we know how challenging the path of women in law can be in a gender-imbalanced society. We deal with this everyday. Which is why we put out a call to female lawyers on social media, and asked this simple question: What are you sick of hearing?
Read here.