Legal blogs, or blawgs as they are sometimes known, are changing the way that law is discussed and debated in the industry. Legal blogs can be a valuable outlet and asset for lawyers and companies alike: acting as a marketing tool for your expertise, and allowing some creative headspace to examine issues of personal intrigue outside of your own work.
Whether you are thinking of starting your own legal blog and need some inspiration, or simply want to follow for extra insights and opinion, here are some of our picks of the world's most highly rated and recommended English-language legal blogs.
This list comprises on blogs covering all areas of law and the largest English-language markets around the globe. If you're particularly interested in legal technology, watch this space. We'll be doing a round-up of the best legal tech sites very soon!
UK Legal Blogs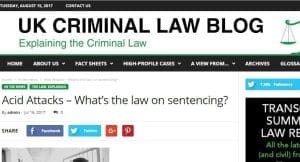 Authors: Dan Bunting, Sara Williams, and Lyndon Harris
Founded by three lawyers after a conversation on Twitter, the UK Criminal Law Blog  aims to tackle the lack of public understanding and misreporting in media about the criminal justice system and sentencing.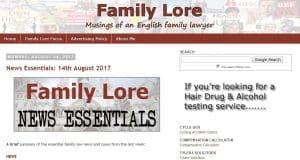 Author: John Bolch
Family Lore was founded by John Bolch back in 2006. Three years later Bolch left practice to take on writing full time, publishing a book and running a second website. The blog posts a mix of news digests, musings on topical issues and legal updates, with occasional humour and irreverence.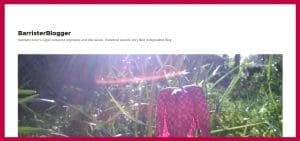 Author: Matthew Scott
This award winning legal blog is direct and simple in approach. Scott is not afraid to share his decisive opinions on legal issues dominating the news sphere, and has a way of setting the scene of well-read (and some not-so-well read) legal stories that keep you engaged from post to post.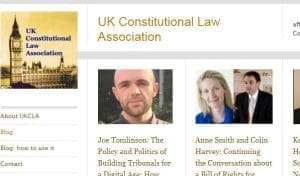 Authors: Various
The United Kingdom Constitutional Law Association publish this highly credible resource of expert comment and analysis on matters of constitutional law in the UK and further afield, with articles cited in academic writing, official publications and in the news media.
Author: David Allen Green
Green offers his liberal and critical perspective on law and policy in the UK. Since mid-2016, the blog has had an almost exclusive focus on Brexit, though Jack of Kent came to broader public attention back in 2013 with its coverage of the #TwitterJokeTrial and its implications on governing free speech and publishing.
Authors: Various
A legal blog that does exactly what it says on the tin – this is a concisely written resource for updates and commentary on EU case law and legislation. It also has a Brexit countdown clock on the homepage, in case anyone needs reminding.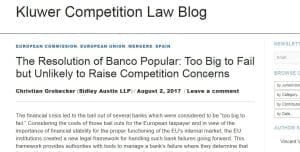 Authors: Various
Produced by Kluwer Law International, this blog updates with information and news on international competition and antitrust law, written by practising lawyers, academics and economists, covering Europe and also the US. They actively encourage interaction and invite guest contributions.
Author: Andres Guadamuz
Cyberlaw is one of the fastest moving areas of law, and there's plenty of interesting analysis and thought pieces over at TechnoLlama, with emphasis on open licensing, digital rights, software protection and virtual worlds. Articles are often whimsical, with a serious message.
USA Legal Blogs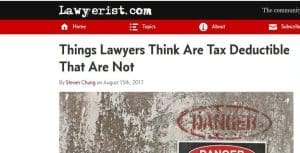 Authors: Various
What began as a one man legal blog turned into a full-blown media company, home to the largest online community of solo and small-firm lawyers in the world. Articles, survival guides and podcasts share ideas, innovations and best practices, with a particular focus on technology.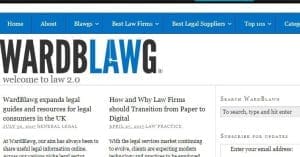 Authors: Various
Founded by Gavin Ward, the blog has expanded to include legal guides and resources for UK audiences. There are sections on areas of law including commercial, property and criminal law, offering a mix of advice, analysis and news updates.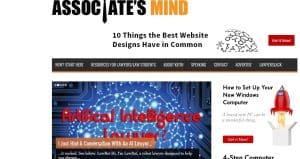 Author: Keith Lee
Lee began his blog back when he was in law school, and it has grown to be one of the most popular legal blogs in the US. He focuses his content on helping lawyers new to the profession transition from amateur to professional and to navigate the on-going changes in the industry.
Author: Nicole Abboud
This series of podcasts interviews a new generation of professionals who are doing something a little differently in the profession. Abboud talks to millennials both inside and outside of the legal profession who are going after what they want on their own terms.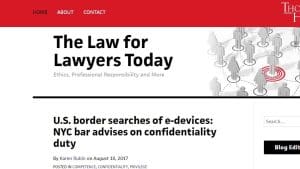 Authors: Karen Rubin, Tom Feher, Frank DeSantis, guests
Published by Thompson Hine LLP, TLLT is a resource for lawyers, departments and firms focusing on legal ethics, the 'law of lawyering', risk management and legal malpractice, running a legal business and other related topics.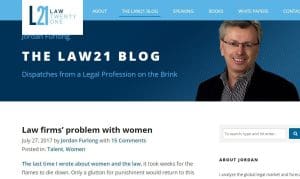 Author: Jordan Furlong
With the tagline 'dispatches from a legal profession on the brink', Furlong analyses the trends and changes that are occurring or that are indeed overdue in the legal industry – from women in law, to technology and market pricing.
Australia Legal Blogs
Author: Bruce Baer Arnold
If you're looking for detailed updates on a range of topics such as Australian health law, data, technology, theoretical discussion and, at the author's own admission does of irreverence, irony, indignation and honestly-held opinion, this is the place to start.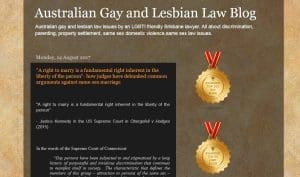 Author: Stephen Page
Page is a leading divorce and surrogacy lawyer committed to championing the rights of and interests of LGBTI people in Australia. His posts tackle discrimination parenting, property settlement, same sex domestic violence, and same sex law issues. This will be one to follow as Australia goes to postal vote on same sex marriage laws.

Comprehensive and expert thoughts and opinions from the TressCox Lawyers team, this is a great example of how a law firm can use blogging effectively. The blog focuses on corporate, employment, insurance and litigation law.
India Legal Blogs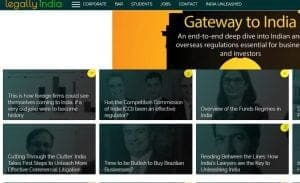 Authors: Various
Legally India provides a platform to bloggers of all legal and writing experience to express themselves and communicate with the wider legal community in India. The blog is regularly updated with breaking news, analysis and original content about the Indian legal market.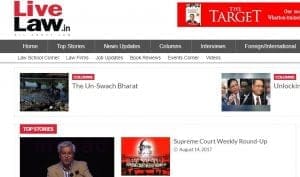 Authors: Various
Livelaw is a comprehensive legal news portal, which in their own words is set to redefine the standards of legal journalism in India. The website also reports on foreign and international law and provides a range of resources for practicing and studying lawyers.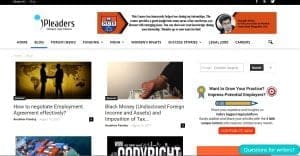 Authors: Various
iPleaders aims to help make the law more accessible, by researching and developing resources through blogging, educational resources, workshops, and interactive software for legal entrepreneurs. They publish on a range of blog platforms on subjects such as sports law, outsourcing, marketing and advertising, and business law.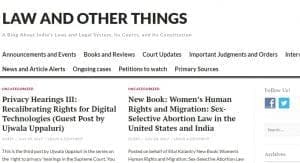 Authors: Various
Law and Other Things publishes informative court and case updates, news articles, interviews, book reviews, petitions and announcements relating to India's laws and legal system, courts, and constitution.
Finally, we couldn't go without including Obelisk's own thinking space! Formerly known as The Attic offers a weekly mixture of thought pieces on working culture in the legal industry, profiles of consultant and event speakers, and guidance on career development for lawyers and legal consultants looking to work differently.
What legal blogs do you follow? How do they help you in your work? Send us your recommendations at laure [at] theattic [dot] london and we'll update our list…
About the author
---