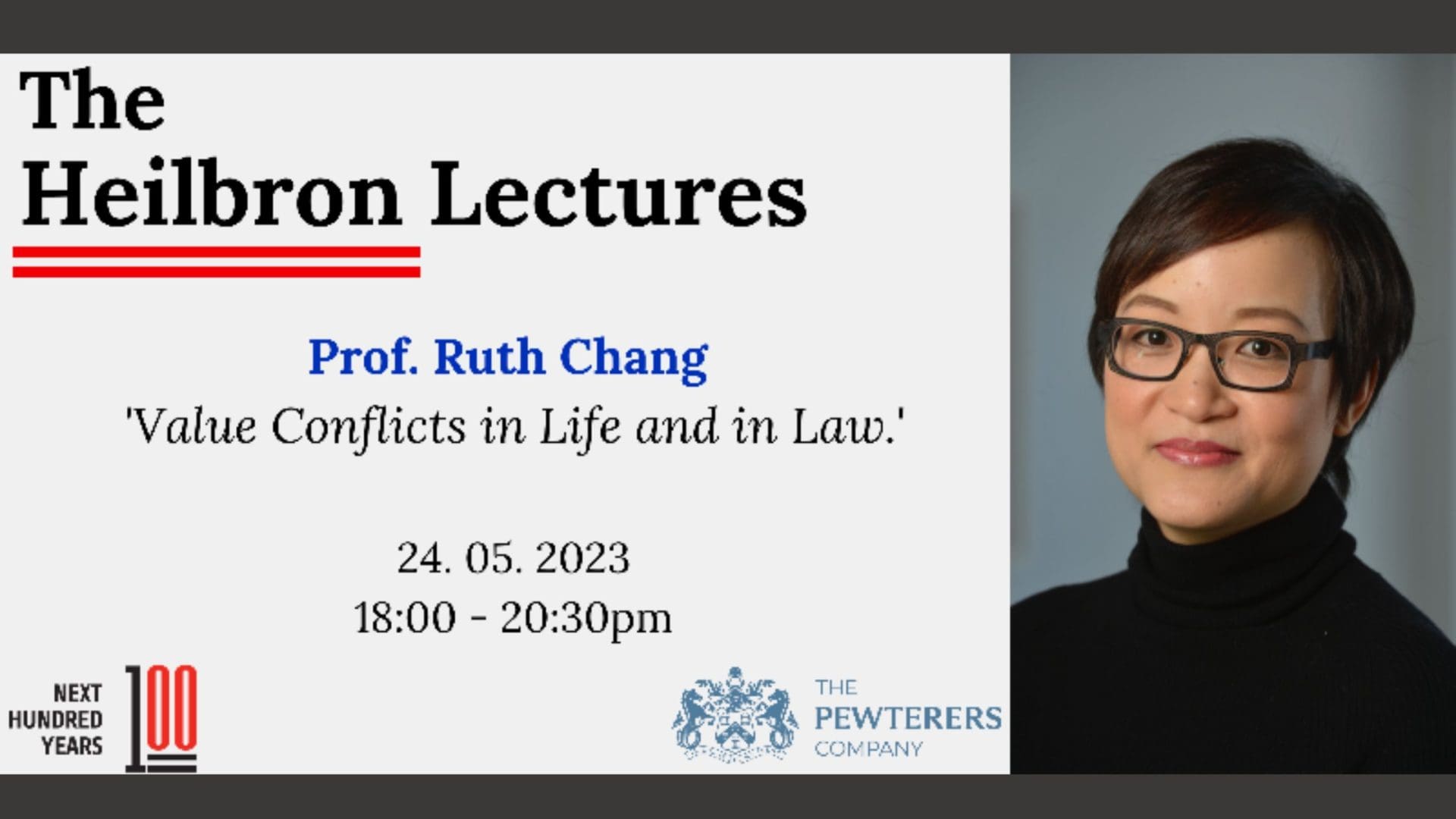 'Value conflicts in life and law'
In both law and life, decision-makers face conflicts among values:
The Next 100 Years 4th Heilbron Lecture will be tackling the theme of "Value".  and will be delivered by world-expert Prof. Ruth Chang.
With over 9m views of her TED talk , Prof. Ruth Chang is a world leader on value, conflict and decision making. Prof. Chang will examine both how should we understand the most difficult of such conflicts and what should we do in the face of them – offering a new way of thinking about our hard choices in life and in law.
Named after the legendary legal pioneer Dame Rose Heilbron QC, this lecture series champions female experts in the legal profession by giving them a platform to deliver thought-provoking lectures that shape the debate on topical legal issues. Speakers are given a single word to base their lecture on. This year, that word is 'Value'.
The lecture will conclude with a 15 minute Q&A followed by networking, drinks and nibbles hopefully to be taken into the peaceful gardens of the Livery Hall.
Please note, space is limited for this popular event.