Women Who Will Class of 2023
Our 2023 Women Who Will report will honour the talented and inspiring women who are future leaders in law and who are helping to create a legal profession that's free from bias and discrimination.
As we build on a century of progress, with 2022 being the centenary of women playing an active role in law, it's more important than ever to look ahead and celebrate those who are continuing to break down barriers, challenge outdated stereotypes, and hold open the door for others to follow.
For our Class of 2023, we are looking to shout out women who demonstrate exceptional leadership and innovative thinking, whether it's in a formal leadership role or through their wider community involvement. Maybe they're trailblazers when it comes to diversity, champions of new technology, or doing things differently and innovatively when it comes to delivering legal work.
Nominate a "Woman Who Will" from your team, law firm or professional community today and help us honour the incredible talent and potential of the women who are leading our profession forward.
Our Women Who Will report is published in partnership with the Next 100 Years Project, which aims to foster collaboration across the legal profession and provide support, encouragement and advancement opportunities to women, so that they can thrive and succeed in the law going forward.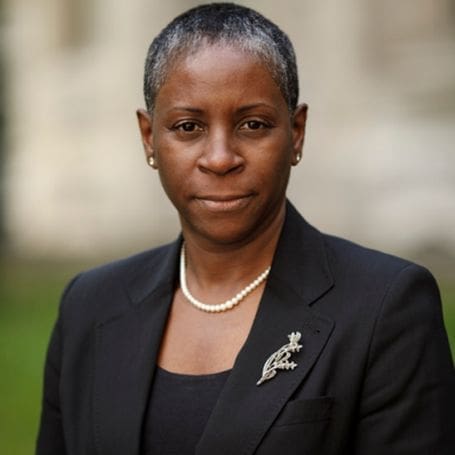 "There is plenty for us all to do to continue building a modern, diverse, strong, and inclusive profession for the future – where talent alone is the sole determinant of how far you can go and how successful you can be. We must work together to dismantle attitudes that do not allow us to progress. We must work together to widen access to justice, make real the promise of democracy, and improve women's rights. We must lift our voices in sisterhood and solidarity, and never be satisfied until there is true equality."
I. Stephanie Boyce, Immediate Past President of The Law Society of England and Wales
Featured Leaders from the Women Who Will Class of 2022
Our previous reports featured the brightest and best women in
the
law, including nominations from senior leaders in the FTSE 100. Sponsorship is one of the most vital ingredients in building a successful career, so we want to invite you, the legal leaders of today, to champion the women you think will be the leaders of tomorrow.
Dipika Aggarwal
General Counsel at Spoon Guru
Celebrated for supporting aspiring lawyers.
Natalie Sutherland
Partner at Burgess Mee
Celebrated for her work promoting awareness of infertility within the legal industry
Harriet Johnson
Barrister at Doughty Street Chambers
Celebrated for being a fierce advocate of women's rights.
Our Women Who Will Reports