Legal support to suit your business needs
If you have a one-off legal task in your organisation such as drafting or reviewing NDAs or commercial agreements, to tackle a specific project in your legal team, or have larger legal project requirements such as document reviews or legal translation, we can help.
From one-off legal tasks to complex legal projects you remain in control. You can choose to select your preferred legal consultant or team of consultants and work with them directly – or brief us on your task, small or large, and we'll manage the legal consultants to deliver the task or project to an agreed timeline and budget.
Our commercially savvy consultants span many legal areas, with varying levels of experience, from paralegals to specialists in niche areas of law, junior lawyers to general counsels. We can provide the ultimate flexible legal help with no fixed commitment.
Rapid turnaround of work from best-in-class legal consultants
Tailored, flexible pricing to suit your needs
Dedicated account and project management
Developing your supplier diversity
We handle all recruitment, onboarding, and admin
A large pool of pre-vetted, highly skilled lawyers and paralegals
Quality matches powered by our proprietary matching platform
We pioneer new ways of working to help our clients succeed
We are committed to creating a more inclusive legal profession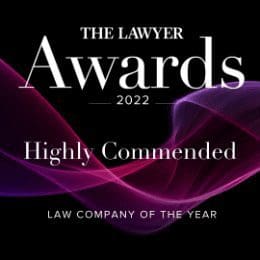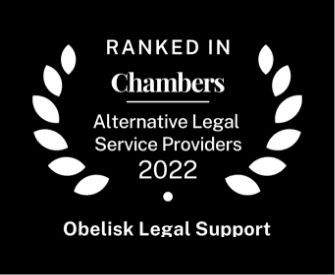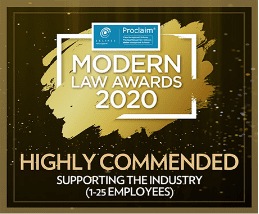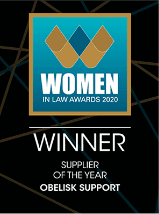 How it works. As simple as 1,2,3
Hours, days, or months of support – whatever you need
We match you with your legal professional – quickly & effortlessly
We manage onboarding and related admin tasks
We'll oversee service delivery and project management
Case study: The British Business Bank
The British Business Bank is a business development bank dedicated to making finance markets work better for smaller businesses. At the start of the pandemic, the Bank was tasked by the Treasury to support businesses by rolling out new loan programmes as quickly and efficiently as possible. In need of extra resources, Obelisk provided a finance lawyer with lending experience to be an extra pair of hands at a time of national emergency. Obelisk Flexible Legal Services
Interim legal team
A flexible pool of experts as an extension to your team, tailored with the legal skills you need, for a fixed price per month
Lawyer on demand
Trust our pool of pre-vetted, City-trained lawyers with in-house experience – for secondment cover to transactions support
Flexible legal support
Boost your core legal team to meet project goals or get help on ad hoc legal support for your growing organisation
Paralegals
Extra support to boost your productivity – our best-in-class paralegals can help from triaging workflow to compliance tasks
M&A Lawyers
Major transactions and
post acquisition support
Commercial Lawyers
Commercial contract drafting, review and negotiation
Corporate Lawyers
Corporate and Commercial Lawyers
Data Protection and Privacy Lawyers
Data protection and data privacy / GDPR specialists
Construction Lawyers
Construction projects and commercial property legal support
Company Reporting
Company secretarial and governance support
Document Review
Preparing, reviewing and amending documents
Championing making legal work more inclusive since 2010
For Enterprise Organisations
Free-up time to allow your internal team to focus on strategic projects
For In-house Legal Teams
Manage your costs and get that extra boost with tailored legal services support
For Growth Businesses
Our flexible legal support can help you navigate the unpredictable business landscape
Flexible Legal Support FAQs
How does insurance work?
Our lawyers and paralegals are covered by our professional indemnity insurance. In the case of paralegals, they require supervision by a qualified lawyer.
Does Obelisk Support employ only female lawyers?
No, Obelisk Support does not employ only female lawyers. The company has a diverse team of lawyers and paralegals, including both men and women. Obelisk Support is committed to providing equal opportunities for all employees, regardless of gender. Our clients include some of the world's largest companies, including 35% of the FTSE100, growing businesses and several law firms.
What happens if a consultant is unwell or has to take leave?
Whilst this is thankfully rare, we can re-assign work if needed to ensure your service is not disrupted.
How does flexible legal help work in practice?
With flexible legal help from Obelisk support you can tailor the support you need to your business and budget.From one-off projects with a dedicated legal consultant or the ability to access a virtual legal team of lawyers and paralegals. Our freelance lawyers, paralegals, legal consultants and in-house paralegals work remotely or in hybrid arrangements with some days working from home, others from your offices. They are available to work part-time or full-time for set periods of time, and can work flexibly - by the hour or by the day or on a set project.
How can I augment my legal team?
Our flexible business model, provides legal work that works for you. Whether support on a one-off project such as large scale document review or a single MSA (Master Service Agreement), secondment cover or tapping into a virtual legal team of lawyers and paralegals tailored to your business needs. Our legal consultants and in-house paralegals work remotely or in hybrid arrangements; part-time or full-time for set periods of time.
Do Obelisk Support consultants only work from home?
No! Whilst many of our consultants work remotely, we can also provide you with consultants who work in your offices or work their days between home and your offices. So you can get rapid turnaround of work from best-in class in-house lawyers, paralegals and highly-qualified legal experts
My business does not have their own lawyer, can I still use Obelisk Support?
We can work with your organisations but, whilst our lawyers are experienced and they are registered with the Solicitors Regulatory Authority or in a foreign jurisdiction, Obelisk Support is not a law firm. We only cover work that is a non-reserved legal activity like that of an in-house lawyer but we cannot guarantee the work quality of the advice they provide.Paralegals require supervision as they are not qualified professionals, despite having completed some legal studies.
Is there a minimum commitment required?
There is no minimum commitment. Our lawyers and paralegals can work on an hourly or daily basis. Depending on your budget and operational needs, we can report on weekly hours. Obelisk Support clients use our services flexibly – anything from full-time to ad hoc, on demand – and are charged for the time used.
If we like a paralegal or a lawyer, can we offer them a permanent role?
When we get the fit right, we are delighted. We do charge a transfer fee but otherwise you can move them across.
Do you have standard working hours?
A standard working day is 7.5 hours. These are charged at a standard rate (either hourly or daily). Additional hours will be charged as overtime, as agreed on a case-by-case basis with the client.Our legal consultants and freelance paralegals do sometimes prefer to work flexibly - this can include around caring and other commitments, such as studies. When scoping a project, work hours will be discussed and agreed with our clients as some of our lawyers and paralegals work outside of the traditional 9 - 5 hours model.