The home of flexible legal work
Obelisk exists because in our ideal world, lives don't revolve around work. Work revolves around lives. In the legal world, that's a strong position to take. It means we're different. It means we're sincere. It means we care.
It's easy to say we are #HumanFirst. But the differentiating factor is that our entire business model has strong philosophical roots. We wouldn't be here if we didn't believe legal professionals have a specific need. A need which is fundamentally Human – to work without compromising on your life goals.
We're passionate about creating flexible work opportunities – over 70% of our roles are truly flexible, allowing you to work part-time or flexi hours.
Whether you are looking to balance your professional and personal life, to develop a portfolio career or simply to travel or study, you can set your hours along with the independence to access a variety of stimulating projects that make the most of your skills and experience.
Join a community that puts people at the heart of legal services
We believe nobody should have to choose between life and work
We don't ask you to do your own business development, so you can focus on the work that you enjoy.
We provide career advice and networking opportunities to help you be your best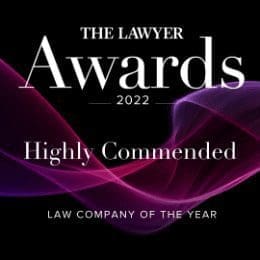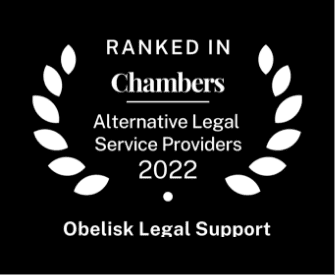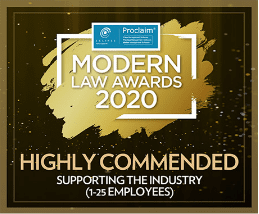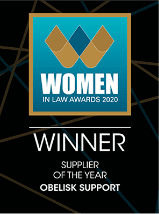 How it works. As simple as 1,2,3
We want to get to know you; tell us what you're looking for.
After we do our checks, get to know how we work.
We identify the right opportunities for your skillset.
We handle the admin so you can focus on the work.
Case study: Legal work for Kantar
Kantar is the world's leading data, insights and consulting company. When the company underwent a major strategic restructuring, it needed experienced lawyers to support the company's ongoing transformation, fill gaps while building a full team and tackle its busy pipeline of acquisitions and disposals. Obelisk sourced qualified lawyers, creating a dynamic, multi-talented team with expertise covering a wide range of sectors. Championing making legal work more inclusive since 2010
Part-Time Legal Work FAQs
Can I get freelance legal work?
If you trained with a City law firm or similar, have experience of working in-house and are looking to work in commercial, corporate, construction, employment, banking/financial services/finance or IP/data privacy law, then we can help you get started – get in touch today.
How easy is it to get part-time legal work?
The majority of our roles have some level of flexibility, part-time included. There are more opportunities for freelance part-time work with our clients – get in touch today to discuss further.
What experience are you looking for if I'm a qualified lawyer?
Qualified in England & Wales, or in other jurisdictions with recent UK experience At least two years' PQE in a City law firm (or equivalent overseas) along with experience of working in an in-house legal team in leading institutions/corporates. A team player with outstanding communication skills, able to hit the ground running and to work independently as a trusted advisor to the client. A flexible mindset open to new opportunities and challenges Good academic credentials and strong technical knowledge in your area of expertise. A right to work and reside in the UK Available to work immediately or within the next few months. If you are currently in a permanent role but thinking about interim work in the future, you are also welcome to get in touch to find out more. We are a leading provider of multilingual lawyer-led linguistic services to support our clients' legal translation and foreign
document review
requirements, so please apply if you have experience in this area.
Do you have remote work for lawyers?
Yes. The majority of our work is now being carried out in a hybrid working model, with at least some remote work involved.
What is the application process to be a freelance lawyer?
As soon as we receive your application, we will review your experience and get back in touch. Subject to your experience meeting our requirements, we will then invite you to an interview. If you are successful, we will carry out reference-checking and some administration to set you up on our platform.
Do I need a current Practising Certificate?
No. Some of our work, such a legal content writing, does not require a practising certificate but for any advisory legal work we would expect you to hold a current certificate issued by your regulator in your qualifying jurisdiction.
What will I be paid as a flexible law worker?
Our rates vary according to the role and client and these will be discussed individually when a role is offered to you. Our roles are based on a daily rate or hourly rate. Depending on the off-payroll status of the role (IR35) and your own working arrangements, it's likely you'll be required to contract with us via an umbrella company. You are welcome to work with your choice of umbrella, as long as they are FCSA-accredited. You will be required to complete timesheets as you work.
Why choose part-time legal work?
There are several reasons why you may choose to work part-time as a lawyer or paralegal. Being able to work part-time allows you to better balance your professional and personal life and to work more flexibly around your other personal commitments – whatever they may be. From caring commitments looking after children or elder care, to pursing a portfolio career, studying or travelling.
Choose how you wish to work
A fixed-team placement
From weeks to months, be an extra team member
Ad hoc project support
Work when you're needed on one or more projects
Be part of a pool
Be part of a virtual team providing regular or ad hoc support
"Obelisk has allowed me to take on new challenges and projects that I would have never thought of! I am given the freedom and independence that I am looking for as a consultant, but the Obelisk team is always here if I need any help or advice."
"The flexibility in this role has been a very important aspect of the work for me personally, enabling me to create a good work-life balance"