As construction projects move through stages, there are times when the pressure on a legal team increases. Whether a project is large or small, it pays to have lawyers on hand with the experience and knowledge you need to pursue your commercial strategy.
Obelisk Support provides expert lawyers on a flexible basis who have worked with some of the largest law firms and organisations. By calling on the support of our team, you can ensure your project remains on track and legal risks are mitigated.
We pre-vet all our consultants for their experience and knowledge, so you can be assured your team receives the best support. As you focus on the bigger picture, our lawyers will boost your team when you need them.
A large pool of pre-vetted, highly skilled lawyers and paralegals
Quality matches powered by our proprietary matching platform
We pioneer new ways of working to help our clients succeed
We are committed to creating a more inclusive legal profession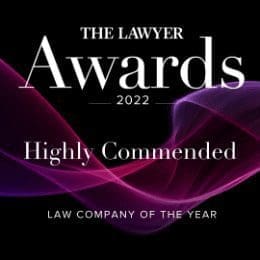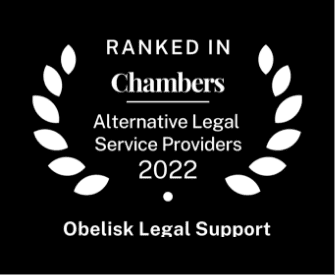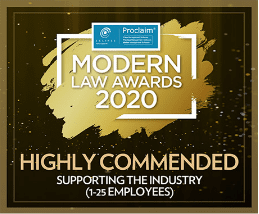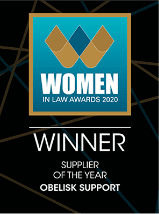 How it works. As simple as 1,2,3
Hours, days, or months of support – whatever you need
We match you with your pre-vetted legal professional – quickly & effortlessly
We manage onboarding and related admin tasks
We'll oversee service delivery and project management
Obelisk Flexible Legal Services
Interim legal team
A flexible pool of experts as an extension to your team, tailored with the legal skills you need, for a fixed price per month
Lawyer on demand
Trust our pool of pre-vetted, City-trained lawyers with in-house experience – for secondment cover to transactions support
Flexible legal support
Boost your core legal team to meet project goals or scale your legal function at speed
Paralegals
Extra support to boost your productivity – our best-in-class paralegals can help from triaging workflow to compliance tasks
"Our Obelisk consultants have become a natural extension of our in-house team. They help us manage peaks in our workload and we're really impressed with how quickly they've been able to turn projects around, without compromising on quality.​"
CDC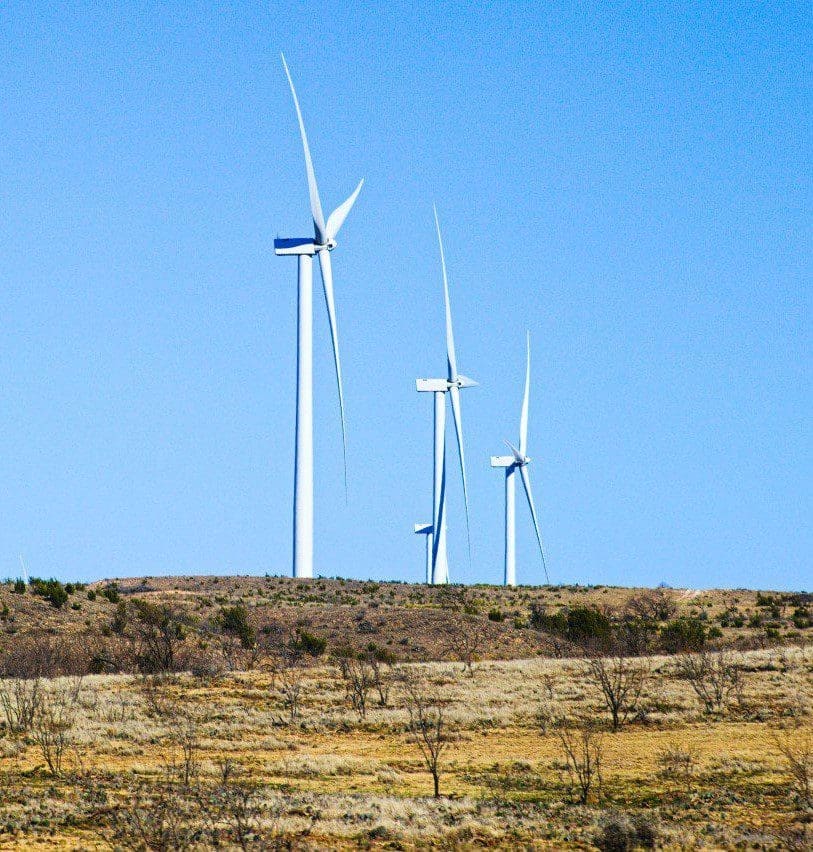 M&A Lawyers
Major transactions and
post acquisition support
Commercial Lawyers
Commercial contract drafting, review and negotiation
Corporate Lawyers
Corporate and Commercial Lawyers
Data Protection and Privacy Lawyers
Data protection and data privacy / GDPR specialists
Construction Lawyers
Construction projects and commercial property legal support
Company Reporting
Company secretarial and governance support
Document Review
Preparing, reviewing and amending documents
Construction lawyers FAQs
What is a construction lawyer?
A construction lawyer works on areas of law linked to housing, infrastructure, construction and engineering work. All construction lawyers would be familiar with standard industry contracts such as JCT, NEC.
Why is a freelance construction lawyer a good way to resource your project team?
Construction legal work can be project-based and often requires a level of narrower specialism linked to the type of building works being undertaken by the client. For example, some construction lawyers might specialise in commercial real estate legal work whilst others would specialise in the construction of public structures such as schools, hospitals etc. Depending on the nature of the project, a freelance construction lawyer can be a good way to secure specialist expertise for the duration of the project rather than more general legal support.
Does Obelisk Support offer contention and non-contentious construction lawyers?
Yes. Our construction lawyers work across contentious and non-contentious construction legal matters.
Is there a minimum commitment for the construction lawyers?
No. You can work with us to have one contract reviewed or to engage a
Lawyer on Demand
for ongoing support. Your call!
Championing making legal work more inclusive since 2010