The legal blogsphere is thriving, with ever-more law bloggers stepping up to discuss taboo topics and change the way we think about law and the legal industry.
Legal blogs are a valuable outlet and asset for lawyers and companies alike; acting as a marketing tool for your expertise, and allowing some creative headspace to examine issues of personal intrigue outside of your own work. Whether you are thinking of starting your own legal blog and need some inspiration, or simply want to follow for extra insights and opinion, here are some of our picks of today's most highly-rated and recommended English-language legal blogs.
UK and Europe Legal Blogs
Regulation for Globalization by Kluwer Law International blog is discusses the significant changes taking place regarding international business, especially trade law, EU law, and labour law. Contributors are leading legal experts from diverse backgrounds who report on the latest developments with 'fresh, high-quality, and timely examination of the new rules facing international business'.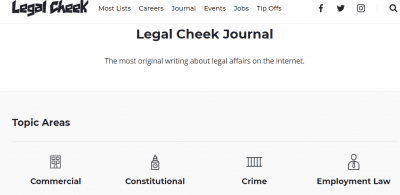 One of our favourite legal media companies, Legal Cheek's online journal covers current affairs in law with typically lively and irreverent style, proving that law doesn't have to be stuffy or mince its words on even the more controversial topics making headlines.
Written by Catherine Baksi, barrister turned freelance legal affairs journalist, this blog features lunch interviews as well as legal news and book reviews. Catherine knows how to create an atmosphere and her in-depth interviews are great insights into the life of prominent lawyers.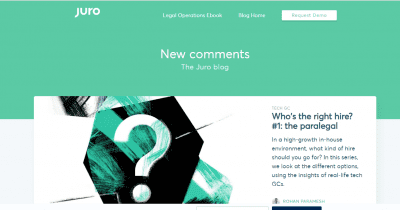 Juro is an AI-enabled smart contract workflow platform with a Human First approach, helping legal teams at fast growing businesses make contracts work better within their organisation. Naturally, their blog focuses on legal tech and innovation but also discusses the importance of hiring and cultivating the right team for business success.
This award winning legal blog by Matthew Scott is direct and simple in approach. Scott is not afraid to share his decisive opinions on legal issues dominating the news sphere, and has a way of setting the scene of well-read (and some not-so-well read) legal stories that keep you engaged from post to post.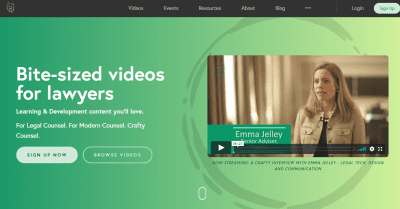 For the YouTube generation, Crafty Counsel publishes bite-size legal videos (10 minutes and shorter) featuring legal professionals discussing legal topics in verbal "bullet point" format. Some recent videos tackle varied topics such as "The art of building a relationship: In-house counsel & law firms", "How can you champion women in the workplace?" or "Building a great Legal Team – the Software."
The United Kingdom Constitutional Law Association publish this highly credible resource of expert comment and analysis on matters of constitutional law in the UK and further afield, with articles cited in academic writing, official publications and in the news media.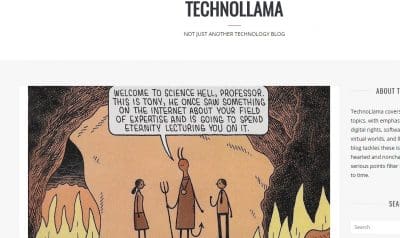 Cyberlaw is one of the fastest moving areas of law, and there's plenty of interesting analysis and thought pieces over at TechnoLlama by Andres Guadamuz, with emphasis on open licensing, digital rights, software protection and virtual worlds. Articles are often whimsical, with a serious underlying message.
USA and Canada Legal Blogs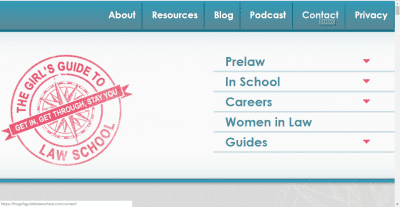 Founded by Alison Monahan, a former member of the Columbia Law Review, the Girl's Guide to Law School aims to help young women get what they want from law school. Alison shares her own experiences and that of guest posters to create a conversation about the unique stresses faced in law school and how to overcome them.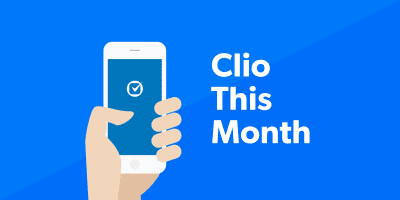 Clio are a Canadian legal practice management software company, whose tech-focused blog also tackles the wider themes around better management of law firms, including looking after lawyers mental health and wellbeing, communication with clients, legal tech trends and much more.
What began as a one man legal blog turned into a full-blown media company, home to the largest online community of solo and small-firm lawyers in the world. Articles, survival guides and podcasts share ideas, innovations and best practices, with a particular focus on technology.
At the cutting edge of legal operations, the blog by Corporate Legal Operations Consortium (CLOC) provides how-to articles aiming to help legal ops professional optimise legal service delivery models. Posts are monthly but contain plenty of content to consider and incorporate into your strategy.
This series of podcasts interviews by Nicole Abboud introduces a new generation of professionals who are doing something a little differently in the profession. Abboud talks to millennials both inside and outside of the legal profession who are going after what they want on their own terms.
Published by Thompson Hine LLP, TLLT is a resource for lawyers, departments and firms focusing on legal ethics and professional responsibility, including the 'law of lawyering', risk management and legal malpractice, running a legal business and other related topics.
Asia and Australasia Legal Blogs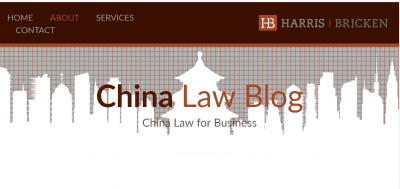 This is a no-frills blog discussing the practical aspects of Chinese law and how it impacts business for anyone who is currently or about to begin conducting business in China. The blog is run by international law firm Harris Bricken, and its contributing writers help to challenge Western misconceptions of Chinese law with accessible and engaging articles grounded in real experience.
Stephen Page is a leading divorce and surrogacy lawyer committed to championing the rights of and interests of LGBTI people in Australia. His posts tackle discrimination parenting, property settlement, same sex domestic violence, and same sex law issues. This will be one to follow as Australia goes to postal vote on same sex marriage laws.
Zoë Lawton is a legal researcher specialising in family law, criminal law and legal tech. Her #MeToo blog ran for one month in February 2018, posting the experience of women (and a significant proportion of men) in law who had been subject to sexual harassment and assault, bullying and discrimination within the profession. A full copy of the blog was presented to the New Zealand Law Society and all NZ law schools, and the archive of posts now acts as a resource for those who want information on how to report their experience to the Human Rights Commission, the NZ Law Society, their employer, or their university.
Law and Other Things publishes informative court and case updates, news articles, interviews, book reviews, petitions and announcements relating to India's laws and legal system, courts, and constitution.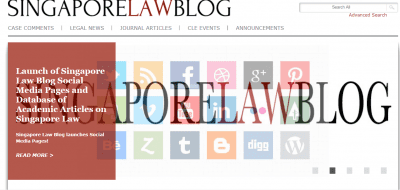 Singapore Law Blog covers the latest Singapore court decisions and legal news, as well as routinely showcasing practically relevant law journal articles and covers Continuing Legal Education events. It invites guest contributions and even providing access to a database of articles on Singapore law from both domestic and international sources, ensuring a number of voices and a variety of expert opinion is at your fingertips.
Finally, we couldn't go without including Obelisk's own thinking space! Formerly know as The Attic offers a weekly mixture of thought pieces on working culture in the legal industry, profiles of consultant and event speakers, and guidance on career development for lawyers and legal consultants looking to work differently.
What legal blogs do you follow? How do they help you in your work? Send us your recommendations at [email protected] and we'll add them to our list…