Women Who Will 2022 report
.
Celebrating progress in female
leadership in law
In compiling this report, the teams at Obelisk Support and Next 100 Years invited nominations from senior General Counsel and other leaders in law, as well as including women recognised by the judges of the Next 100 Years Inspirational Women in Law Awards 2022 and doing our own research across published and social media.
Space only permits us to shout out 22 brilliant women in this report. We know there are many, many more Women Who Will in our profession, and we hope this prompts greater recognition of all the talented women across the legal industry.
We cannot claim that our legal system is the
best it can be when we know that many talented
people from diverse backgrounds are unable to
join or reach the heights of the profession.
– Christina Warner: Barrister at Goldsmith Chambers
A letter from Dana Denis-Smith
Founder of the Next 100 Years project, CEO of Obelisk Support
I am delighted to welcome you to this 2022 edition of our Women Who Will report, an annual celebration of the achievements and potential of women in law. I am privileged to introduce another generation of leaders in the "Class of 2022" of women who are blazing a trail and building on the legacy of many pioneering women before them.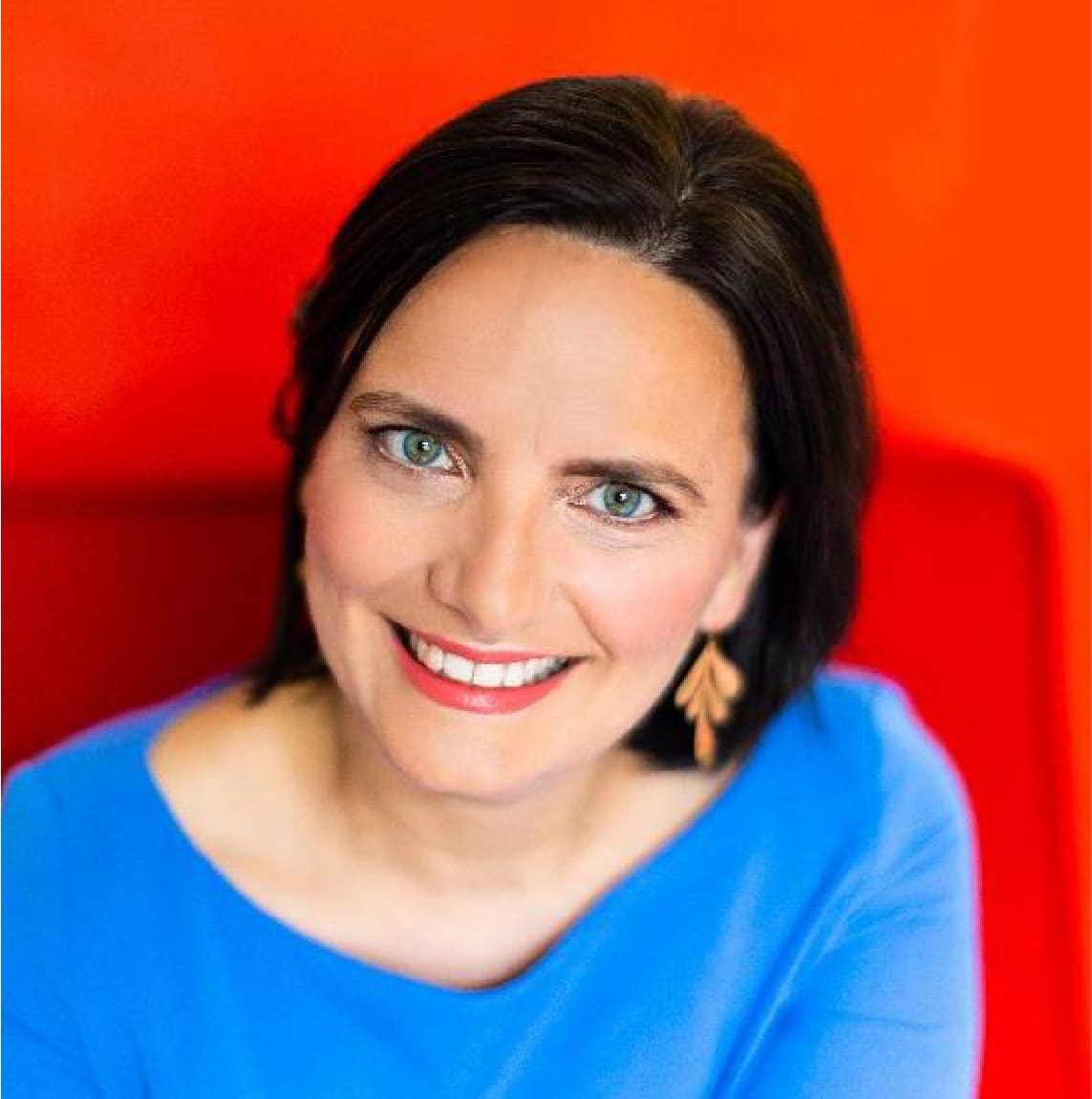 Together they are a community of women leaders, committed to supporting each other as well as other women – each of them a strong advocate for a more equitable legal profession for all. This third edition is a special centenary edition as in 2022 the legal profession marks the first 100 years of women being admitted to practice both as barristers and solicitors in England and Wales.
Women continue to make history as they break new ground to rise to leadership positions in larger numbers. We had the historic handover of the Law Society Presidency from one woman to another, from a "first" – I. Stephanie Boyce, the first person of colour – to another "first" – Lubna Shuja, the first practising Muslim. She is the 178th President of the Law Society but only the seventh woman to hold office. Whilst succession from one woman to another is becoming more common – e.g. at Vodafone, a FTSE 100 company, veteran general counsel Rosemary Martin is handing the reins to Maaike de Bie – women in leadership positions remain few. The Supreme Court is back to just the one woman justice (out of 12 and from a high of 3 in 2019) and no person of colour has ever been appointed to the Court.
The first generation were clear what they wanted. Maud Crofts, who became one of the first four women to pass the Law Society examinations in November 1922 and to qualify, went on to educate women on their legal rights: "We women want not privileges but equality". A hundred years on, for women equality remains a privilege – the pay gap stubbornly in place, partner numbers edging up ever so slightly, women leaving the workplace under the pressure of huge childcare costs. And, yet, I am heartened to see so many more women demanding the playing field is levelled once and for all – and taking the reins to push for the change they want to see.
Dana Denis-Smith
CEO
Obelisk Support In 1922 the first woman was admitted as a solicitor in England. Almost 100 years later, women outnumber men practising as solicitors in the world's second largest legal market, making up 53% of practising solicitors and 63% on entry.
Despite this progress at the junior end of the profession, the advancement of women to senior roles is slow coupled with serious attrition later on. For example, women make up only 31% of partners in private practice and increasingly In-House is becoming the favoured choice of many women who feel the flexibility and culture of In-House better suits their ambitions. Further, women are still seriously underrepresented in the High Court and above making up only 30% of appointments (1).
If the UK is to continue to be a leading, welcoming global centre it must be reflective of the society it serves. We cannot claim that our legal system is the best it can be when we know that many talented people from diverse backgrounds are unable to join or reach the heights of the profession.
There is also a moral and social imperative for the legal sector to uphold the rule of law and to reflect the diverse communities it serves, if we are to maintain the public's confidence and trust in the profession.
I came into the role of President as the 177th, sixth female, first black, the first President of colour of the Law Society in its almost two-hundred-year history. From day one, I set myself to continue the mantra that had got me here: to PUSH – Persevere Until Something Happens. I have tried to put that into everything I have done during my tenure, and have focussed on breaking down barriers, challenging outdated stereotypes and holding doors open for people behind me to follow.
My mission to leave the profession more diverse and inclusive than the one I entered remains, but this has to be a shared ambition with each and every one of us playing our part. We must ensure that anyone with the necessary skills, knowledge and commitment is supported, enabled, and empowered throughout their career, regardless of gender, sexuality, age, disability, ethnicity, or background.
There is plenty for us all to do to continue building a modern, diverse, strong, and inclusive profession, where talent alone is the sole determinant of how successful you can be and where every door is open if you PUSH: you Persevere Until Something Happens.
I. Stephanie Boyce
Immediate Past President of the Law Society of England and Wales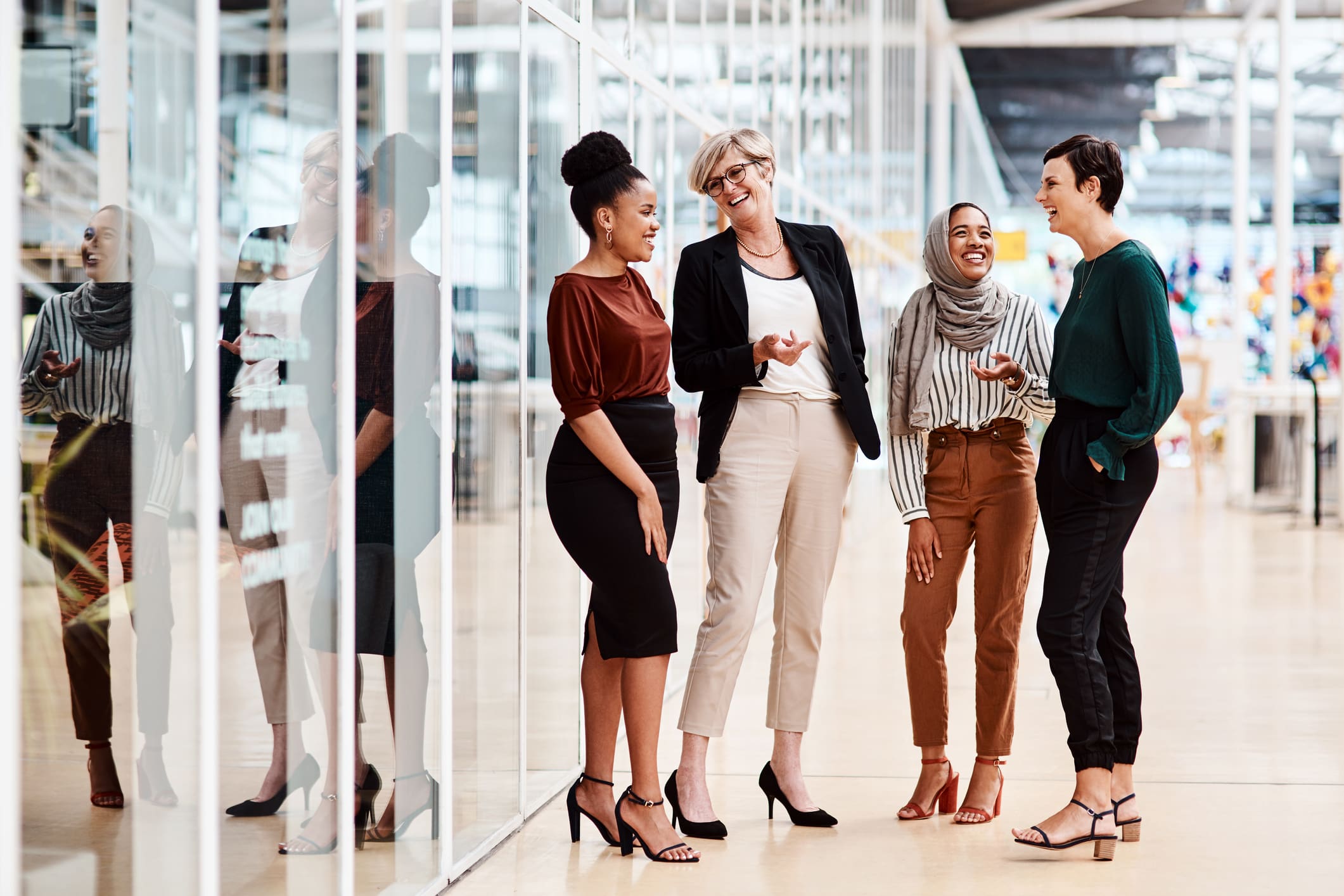 Diversity Statistics:
A Snapshot
Only 1/12 Justices are women

16%

16%

0/12 is from a BAME background

0%

0%
Data: The Supreme Court – Biographies of the Justices
Court of Appeal & High Court:
Female

30%

30%

BAME

5%

5%
Data: Ministry of Justice Report: Diversity of the judiciary: Legal professions, new appointments and current post-holders – 2022 Statistics, published 14 July 2022
Senior Leadership Positions
(Managing Partners; Senior Partners and CEOs)
In relation to the top 50 UK Law Firms. BAME refers to both men and women in role. Research conducted by Next 100 Years, October 2022.
Women

25%

25%

BAME

12%

12%
In House
General Counsel at FTSE 100 Companies are:
Data: FTSE Women Leaders Review: Achieving Gender Balance, published February 2022 and further desk research conducted by Next 100 Years, October 2022.
Bar
% of King's Counsel are:
Women

18%

18%

BAME

10%

10%
Working amidst the
 the war in Ukraine
Human Rights Lawyer, Center for Civil Liberties
Oleksandra is a Ukrainian lawyer who leads the Center for Civil Liberties. The organisation was one of three to share the Nobel Peace Prize 2022, earlier this month.
The Center documents and collects evidence of human rights atrocities in the hope that one day justice will be done against governments who commit crimes against humanity. This takes a lot of courage and risking one's life.
History is full of crimes and horrors – lawyers who have the courage to uphold the rule of law and fight for justice deserve the praise and recognition as it's not something we can take for granted anymore.
"Common people have a much greater impact than they can even imagine… The joint voice of common people in different countries could change world history quicker than UN intervention."
Matviichuk said in response to receiving the Nobel Peace prize.
The Center for Civil Liberties was founded in 2007 to promote human rights and democracy in Ukraine. Since the start of Russia's war in February 2022, the Center focused on documenting and raising awareness of war crimes and atrocities committed in Ukraine by Russian forces.

Emma Haywood
Babylon Health
Associate General Counsel
Clair Curran
Reckitt
Senior Patent Attorney
Kirstie Ross
TSB Bank
Senior Lawyer
Dipika Aggarwal
Spoon Guru
General Counsel
Merley Okine
Ebiquity
Group General Counsel

Margot Day
Arup
Group General Counsel
Holly Moore
ITV
Legal Advisor
Rachel Ford
Gatwick Airport
General Counsel & Company Secretary
Sarah Hemsley
Selfridges
General Counsel
Omolara (Lara) Lucas
ING Bank N.V. London Branch
Director
"The best thing that this generation can do coming through and wanting to come to the Bar is just to be themselves, to show that being yourself is not something you need to compromise on, that you can still be excellent and be yourself."
– Abimbola Johnson, Criminal Defence and Professional Regulatory Barrister, 25 Bedford Row Chambers

From private practice and the Bar
Natalie Sutherland
Burgess Mee
Law Firm Partner
Jessica van der Meer
2TG Chambers
Barrister
Anna Ashford
ALT Legal
Head of Legal
Helen Burnell
Shoosmiths
Partner
Mandy Aulak
Talem Law
Director & Co-Founder
Akima Paul Lambert
Hogan Lovells
Litigation Partner

Martha Rolle
Society of English and American Lawyers
Chair
Aleksandra Wawrzyszczuk
Tech Nation
Head of Lawtech UK
Catherine McGregor
Catherine McGregor Research
CEO
Claire Barnett
UN Women UK
Executive Director
Harriet Johnson
Doughty Street Chambers
Barrister
Paulette Mastin
Reed Smith LLP
Partner
Women & Leadership –
A century of progress
Our 2022 report comes after two years of immense global change driven by the pandemic, one hundred years of women playing an active role in the legal profession, and at a time of continued
uncertainty with rising geo-political instability, a cost of living and energy crisis, a new monarch, and a potential financial crisis looming.
This is a time of celebration and reflection. 2022 marks the centenary of the first four women to be admitted to the Law Society as solicitors and of the first woman to be called to the bar in England and Wales. As we look back of the past 100 years, there have been notable advances for women in law including greater representation across the legal profession and more recently Baroness Hale being the first woman appointed as President of the Supreme Court in 2017 and three successive women as Presidents of the Law Society.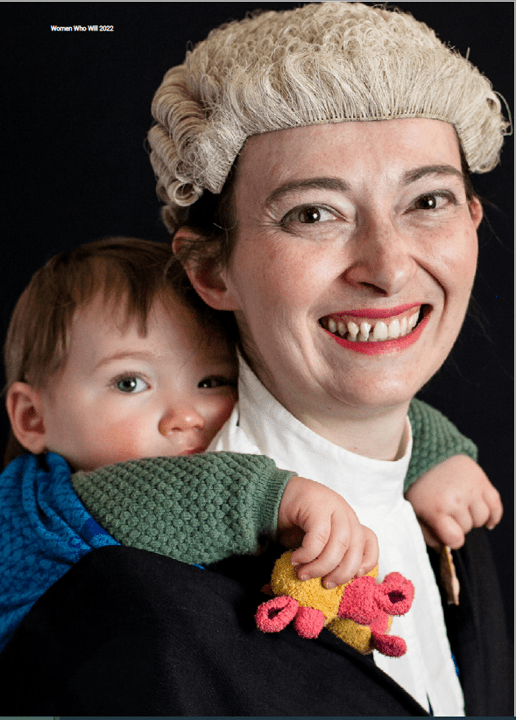 Since our inaugural "Women Who Will" report when the world was emerging from lockdowns, new trends have re-shaped our working world. Working from home, hybrid and flexible working patterns are becoming the new norm across even some of the most traditional of legal practices, presenting both opportunities and pitfalls for women working in the law. Following an in-depth report by LawCare2, the mental wellbeing charity for the legal community, which highlighted that 69% of participants reported they had experienced mental ill-health in the last year, there is much greater focus today on mental wellbeing in the legal profession.
The road to parity still has not been fully walked. The legal profession has near doubled in number this century and tripled since 1988 – the growth mainly driven by the increase in women being admitted: while the number of male solicitors has not yet doubled since 1988, the number of women has increased eight-fold3. Yet, the latest Law Society Annual Statistics Report4 highlights the challenges faced by women. Even though women now make up 51% of solicitors in private practice (Table 3.1), only 18% are women compared to twice that percentage (39%) for men (Table 4.3). A survey5 by Next 100 Years highlighted that it will take 86 years for women and men working in the legal sector in the UK to achieve pay parity.
As a profession, we should lead the way for other disciplines and sectors to follow. Although notable advances have been made – we need to continue pushing forward to accelerate the pace of change. To build a future-facing profession we are proud to leave as a legacy for the next generation – one in which men and women have true equality of both opportunity and outcome.
Diversity of women in law –
where it started and where we are now
In the first one hundred years that women have been in law, remarkable progress has been made. From just four in 1922, women now make up 39% of barristers, 53% of solicitors and 77% of Chartered Legal Executives6 of the legal profession as a whole.
Those humble beginnings did sow the first seeds of diversity, even as far back as 1922. The first women to lead the way may have all had similar ethnicity, but they did have a diversity of age, background and experience. Carrie Morrison, the first to be admitted to the Law Society in December 1922, was aged 34. Mary Pickup was aged 42 when she was admitted in January 1923 and was a mother of two children. Ivy Williams, the first woman to be called to the Bar in 1922, was aged 45. Maud Crofts, the middle-class daughter of a barrister, went on to be the matriarch of England's first three generational family of women solicitors. Mary Sykes at age 26 was the only one of these pioneering women to be under 30.
This 'broken rung,8' as the first step in this gap is referred to by McKinsey, is the first management position where women, and particularly women of colour, lose ground in representation. If leadership positions are to be truly equal, and the diversity of gender at a leadership level is to be levelled, the challenges of gendered ageism and the still relatively speaking taboo topic of menopause and how this affects senior women is an area that must continue to be addressed.
Diversity in leadership sets the tone for the whole organisation. It is not just that employees need to be represented, although that is a key factor; diversity in leadership is proven to lead to a stronger bottom line. Diversity in leadership forms a well-established and strong business case for both "gender diversity and ethnic and cultural diversity in corporate leadership (9)" and the "greater the representation, the higher the likelihood of outperformance." The Law Society's Diversity and Inclusion framework (10) is a good place to start for firms who need guidance as to how to make the business case for DEI.
In times of uncertainty and volatility, there is a new need to connect with our leaders, who will be called upon to go beyond delivering profits, to provide stability, hope and support to their workforce. Adding to the list of concerns for leaders to grapple with, including continued health threats, rising wages and the "great resignation", in times of crisis the attitudes of leaders towards risk, empathy and communication are crucial. While it may be too close to this particular pandemic to conclude categorically, research carried out in 2020 examining 194 countries' responses to Covid-19 did conclude that "COVID-outcomes are systematically and significantly better in countries led by women(11)".
McKinsey found in 2021 that "senior-level women are twice as likely as senior-level men to spend more time on diversity, equity and inclusions (DEI) work that falls outside their formal job responsibilities, such as recruiting employees from underrepresented groups and supporting employee resource groups; (12)" fundamentally, "the work women leaders are doing drives better outcomes for all employees." It is therefore inescapable that a key way to improve DEI, and therefore future business success, is to ensure a greater percentage of the leadership is female, and that DEI work is attributed value.
Crucially, women in leadership should be celebrated for the attributes they bring rather than junior women being sent on leadership courses to help them become more like their male counterparts. As one respondent to the RollOnFriday Best Law
Firms to Work At 2022(13) survey replied, firms bemoan the fact that women don't want to apply for the top jobs, yet do not do anything at all to establish why that might be, with another noting that their firm 'constantly wonders why there are
not more women in senior roles, but makes the work environment impossible to succeed in for women in families.'
As we noted in our 2020 report(14), a lack of visibility serves to reconfirm existing biases and exacerbates "imposter syndrome", where a person doubts their accomplishments, despite external evidence, and under-performs or leaves the profession altogether. Visible role models – at both leadership level and  otherwise – that represent all parts of the organisation are crucial to ensuring a pipe-line of future leaders. Building on the opportunities created in the past two years, with flexible and hybrid working allowing more women to take on senior positions, firms and organisations need to showcase this to their workforces, allowing openness and cultivating a conversation between junior and senior team members.
It is crucial that senior women 'pay it forward' rather than pulling up the ladder and take every opportunity presented to shine a light on their own stories as well as that of other women in law. Likewise, we continue to champion the sharing of and the investment in creating opportunities to elevate other women in law, such as the Next Hundred Years Heilbron Lecture series(15) and Next 100 Voices series(16).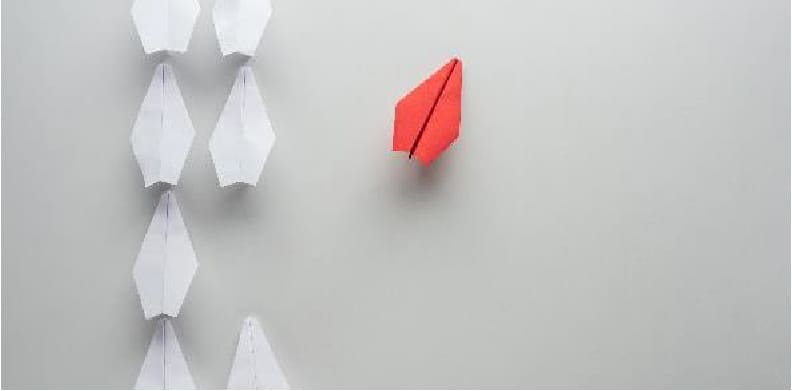 Intersectionality and supporting female leaders in the law
While undeniably there have been improvements for female leaders in the law, it is also indisputable that these gains have largely benefited white women. Employees who belong to "two or more underrepresented categories experience oppression and lack of opportunity in unique ways" (17) and that intersectionality across all DEI lenses of these women is not always comparable. In their 2020 report the World Economic Forum concluded that while white women will reach gender parity with men in the States in 2059, the data shows that for Black women this date is 2130, and 2224 for Hispanic women(18). It should be noted that DEI lenses do not just include race and ethnicity but also LGBTQIA+, disability, and social mobility/background.
Organisations need to consider honestly how inequality manifests as well as how it might manifest for different women. Understanding that these markers do not operate independently and considering intersectionality from the outset, and then honestly and openly investigating practices, policies and processes to discover where bias and discrimination may lurk will enable organisations to take steps to be more equitable and inclusive.
With life expectancy now radically changed we continue to question why the expectation that we compress our careers into the same years and patterns that once applied still holds. We want to challenge the convention that a career can only follow one pattern, that is, a linear path from training to leadership that takes place between the ages of 21 and 50, and continue to recognise that time away from the workplace should not be viewed as a negative.
Championing those that are leading the way with re-routing career paths is so important, like Holly Moore, featured in our 22 women for 2022. Holly can claim a number of firsts; as the first qualified in-house solicitor apprentice in the UK working for producer / broadcaster, ITV, she also passed the very first sitting of the new SQE1 exams in January 2022. Both the apprentice route to qualifying as a solicitor, and the SQE, were introduced to the legal profession as a bid to increase accessibility, diversity and social mobility. The first SQE2 exams were sat in August 2022, with the SRA noting that there were groups of candidates who generally performed better, including "those who had completed some qualifying work experience(19)".


Ensuring the future of work is inclusive
Formal recognition of the value that leaders' contributions to DEI work brings to the company or law firm is a key tenant in ensuring the future of work is inclusive. Whilst DEI work is viewed as additional to core work, it is unlikely to be carried out by all leaders.
We continue to champion the idea that one size does not fit all in terms of working environments, that those firms and organisations who encourage a better life and work balance for all employees, both male and female, and those with or without caring responsibilities, will continue to have momentum towards more diverse teams. Be this flexible, remote, part-time, or hybrid working patterns, the increased variety and decreased rigidity  allows teams (and organisations) to shape more diverse and productive environments.
Founded by Dana Denis-Smith, CEO of Obelisk Support, who conceived the idea for the First 100 Years project back in 2014 when she stumbled upon a photograph from 1982. It showed City law firm, Herbert Smith (now Herbert Smith Freehills) celebrating its centenary. Front and centre of the photo was the firm's first female partner, Dorothy Livingstone.
For Dana it was the start of a five-year journey to chart and celebrate the history of women in the law and to inspire future generations. Activities have included the commissioning of the first artwork for the Supreme Court to focus on women lawyers, the publication of "First" a book dedicated to the stories of the women legal pioneers and the creation of an archive of films capturing the stories of the first women to occupy different roles across the profession.
The Next 100 Years continues this work whilst looking to the future and how we can create an equal future for women in law. Obelisk Support is proud to be a founding sponsor of the Project and to have helped it grow and succeed over the last six years.
Inspirational Women in Law awards
Seven years at a glance
In-House Lawyer of the Year
Rosie Teo
Angharad Price – Winner
Rachel Ford
Paralegal of the Year
Ella Watts – Winner
Iona Gallagher
Sophie Naughton
Mentor of the Year
Nasreen Shah
Rachel Bale
Sian Wilkins – Winner
Legal Academic of the Year
Maria Fletcher
Dr. Metka Potočnik
Professor Charlotte O'Brien – Winner
Barrister of the Year
Sultana Tafadar KC – Winner
Katy Thorne KC
Elaine Banton
Solicitor of the Year
Jenine Abdo
Polly Blenkin
Keeley Lengthorn – Winner
Rising Star of the Year
Lucy Cole – Winner
Netanya Clixby
Nasreen Shah
Saadia Sharmin
Law Student of the Year
Catherine Maunder
Hafsa Arif
La'Shaunna Williamson – Winner
Champion of the Year
Akima Paul Lambert
Gaenor Bruce
Holly Moore
Kishma Bolaji – Winner
Sunaina Srai-Chohan
Lifetime Achievement Award
Baroness Butler-Sloss
Barrister of the Year
Rehana Azib – Winner
Morayo Fagborun Bennett
Charlotte Proudman
Christina Warner
Diana Wilson*
Solicitor of the Year
Phyllis Acheampong
Katharine Landells*
Samina Majid
Farah O'Brien
Leena Savjani – Winner
Champion of the Year
Vanessa Challess
Anthony Metzer QC
Amanda Millar*
Kenny Robertson
Lynette Wieland – Winner
Under-35 Lawyer of the Year
Faith Edmunds
Mary-Rachel McCabe*
Emma McIlveen
Chidi Onyeche – Winner
Sabrina Pervez
In-House Lawyer of the Year
Rosamund Browne
Vicky Harris*
Jenny Moore – Winner
Claire Porter-Bryant
Harpreet Sagoo
Paralegal of the Year
Toria Barnes
Rebecca Jiggens – Winner
Megan Ryan
Saadia Sharmin*
Marianna Vlas
Legal Academic of the Year
Sarah Hendry
Aoife Nolan
Shaid Parveen – Winner
Nicole Pierce*
Metka Potocnik
Mentor of the Year
Catherine Bamford
Laura Coates*
Amy Cox
Alexandra Gordon – Winner
Jade Williams-Adedeji
Lifetime Achievement Award
Dame Linda Dobbs DBE
Barrister of the Year
Caoilfhionn Gallagher QC
Anneli Howard
Kama Melly QC – Winner
Sheryl Nwosu
Sarah Pinder
Solicitor of the Year
Amanda Adeola
Vanessa Challess
Tracey Dovaston – Winner
Attia Hussain
Farzana Naz
Champion of the Year
Natasha Harrison
Samina Iqbal – Winner
Sabeena Pirooz
David Stone
Suzanne White
Under-35 Lawyer of the Year
Chloe Birch
Netanya Clixby
Anne Collins
Sangeetha Iengar
Karlia Lykourgou – Winner
In-House Lawyer of the Year
Shanika Amarasekara MBE
Clare Belcher
Anne Bodley, Lexlead – Winner
Amy Marren
Angharad Price
Lifetime Achievement Award
Cherie Blair QC
Barrister of the Year
Elaine Banton
Poonam Bhari
Kate Brunner QC
Professor Jo Delahunty QC
Rehana Popal – Winner
Professor Suzanne Rab
Solicitor of the Year
Hermione Allen
Danielle Ayres
Catherine Hart
Dr Laura Janes – Winner
Sarah Khan-Bashir MBE
Kelly Thomson
Champion of the Year
Dr Kim Barker
Alison Eddy – Winner
Jemima Lovatt
Sun-Hee Park
Rachel Pears
Eduardo Reyes
Under-35 Lawyer of the Year
Cynthia Jakes
Stephanie Kay
Coralie McKeivor
Coleen Mensa
Ingrid Munyaneza
Priscilla Osoba – Winner
In-House Lawyer of the Year
Penny Caven
Elaine Hutton
Catherine Palmer – Winner
Ruth Pearson
Prini Pithouse
Angharad Price
Lifetime Achievement Award
Baroness Helena Kennedy QC
Barrister of the Year
Kirsty Brimelow QC – Winner
Martha Cover
Caoilfhionn Gallagher QC
Angela Rafferty QC
Brie Stevens-Hoare QC
Solicitor of the Year
Katja Butler
Hilary Meredith – Winner
Brandusa Tataru-Marinescu
Belinda Lester
Natasha Harrison
Champion of the Year
Ray Berg
Nilema Bhakta-Jones – Winner
Dan Fitz
Charlotte Wannedeya
Mary-Ann Wright
Under-35 Lawyer of the Year
Frances Hull
Zeena Luchowa
Katherine McAssey
Annsley MerelleWard
Rachel Welch-Phillips – Winner
In-House Lawyer of the Year
Maaike de Bie
Ruth Murphy – Winner
Jolie Norris
Anna Suchopar
Lifetime Achievement Award
Baroness Hale
Anita Jewitt – Winner
Harriet Johnson
Suzanne Keenan
Suzanne Szczetnikowicz
Jenny Wilde
Keily Blair – Winner
Annie Flower
Gemma Pesce
Claire Sng
Georgina Wolfe
1. Official Statistics, Diversity of the judiciary: Legal professions, new appointments and current post-holders – 2022 Statistics, Ministry of Justice, 14 July 2022
2. Life in the Law Report 2020/21, LawCare
3. Market structure: continuing growth in the solicitors' profession, Stephen Mayson, 27 Sept 2022
4. The Law Society Annual statistics report 2021
5. Closing the gender pay gap in the legal profession, Next 100 Years and Gapsquare, 2022
6. Ministry of Justice Report: Diversity of the judiciary: Legal professions, new appointments and current post-holders – 2022 Statistics, published 14 July 2022
7. Ministry of Justice Report: Diversity of the judiciary: Legal professions, new appointments and current post-holders – 2022 Statistics, published 14 July 2022
8. Women In the Workplace 2022 Report, McKinsey & Company
9. Diversity wins: How inclusion matters, McKinsey & Company, 19 May 2020
10. The Law Society's Diversity and Inclusion Framework
11. Leading the Fight Against the Pandemic: Does Gender 'Really' Matter?, SSRN, 12 January 2021
12. Women In the Workplace 2022 Report, McKinsey & Company
13. Best Law Firms To Work At, RollOnFriday, March 2022
14. Women Who Will Report, Next 100 Years, October 2020
15. The Heilbron Lecture Series, Next 100 Years
16. The Next 100 Voices Series, Next 100 Years
17. 5 ways intersectionality affects diversity and inclusion at work, World Economic Forum, 22 July 2020
18. Pay Equity and Discrimination, Institute for Women's Policy Research (IWPR)
19. SRA publishes results of first ever SQE2 assessment, Solicitors Regulation Authority (SRA), 25 August 2022
This publication has been prepared for general guidance on matters of interest only, and does not constitute professional advice. It may be subject to change or update without notice. You should not act upon the information contained in this publication without obtaining specific professional advice. No representation, assurance or warranty (express or implied) is given as to the accuracy or completeness of the information or data contained in this publication, and, to the extent permitted by law, Obelisk Legal Support Solutions Limited, its members, employees and agents do not accept or assume any liability, responsibility or duty of care for any consequences of you or anyone else acting, or refraining to act in reliance on the information contained in this publication or for any decision based on it.
© Obelisk Legal Support Solutions Limited 2022
Company number: 07312074
Next 100 Years is a campaign of Spark 21 Registered charity number: 1167825