Following a global pandemic, the surge in remote working and an overall decline in mental health, it should come as no surprise that work-life balance has been thrust front and centre of the work culture agenda, particularly in the legal sector which can be synonymous with long working hours.
69% of lawyers surveyed in 2021 have experienced poor mental health in the past 12 months (Life in the Law 2021 report, LawCare)
As technology advances and working remotely is more accepted, many lawyers have experienced a complete upheaval in their priorities. Even those who occasionally worked from home or on a freelance basis before the pandemic have been affected by the current zeitgeist. Today people around the world are focusing their attention on what they feel is important in life – whether that's raising a family, making time for hobbies, creating a portfolio career, studying again or simply curbing stress.
What does this mean for the legal profession? To attract and retain top expertise and increase productivity, legal leaders must provide freedom and room for employees and legal consultants to work in a way that will be most effective for them while still benefiting their legal team. 
Those that establish a culture that prioritises the wellbeing of people over corporate goals will attract and retain motivated talent, while those who neglect this area will experience higher turnover than ever before. 
Work culture: a reassessment of wellbeing in the workplace
In 2021, 47.8 million workers quit their jobs – an average of nearly 4 million each month – with another third of UK workers reported to be planning a career change in the coming year. What has been dubbed The Great Resignation is a global phenomenon brought on by a combination of factors, and it is inspiring unsatisfied workers to leave their jobs in droves, either to start businesses of their own, to freelance or to accept more flexible offers from competitors. 
In many instances, workers are abandoning well-paying opportunities to safeguard their own health and happiness. According to our  Obelisk Support report, Legal Reset: Why Law Firm Culture Must Change Now, 90% of lawyers surveyed by the Financial Times in 2021 revealed that there are firms they would refuse to work for, regardless of pay, because they believe the work culture would negatively impact their wellbeing. 
Move with the times, or get left behind
As the focus on wellbeing in the law continues to dominate the media and Board agendas, creating a healthy work culture which promotes wellbeing – and in turn, increased productivity, motivated teams and improved commercial outcomes – is essential. Law firms and legal teams alike are finding new ways to improve the lives of their team, and yours should be no exception.  
Creating a positive work culture is about putting people first and being intentional to understand and accommodate their lives outside of work. Here at Obelisk Support, we live by a principle that we call 'HumanFirst'. At its core, HumanFirst means that we believe in treating all people equally with respect, empathy and understanding. It isn't something we learned: it's been the guiding principle for our business since day one. And we see the benefits every day for our clients, consultants and colleagues on all levels – personal, professional, and commercial.
This could mean different things for different organisations — some may provide flexible working times, better healthcare, more paid time off, a childcare allowance or remote working opportunities. 
Whatever the course of action, the understanding should be the same: that productivity can only be sustainably increased by recognising the needs of the whole person, not just their work life.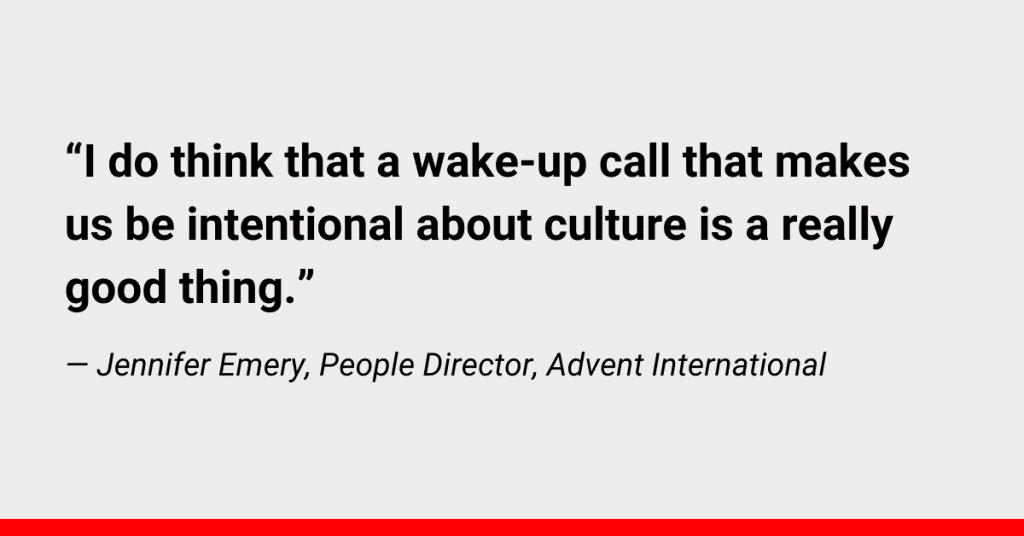 Building a work culture that people want to be a part of
It is not optional, but essential, for the profession to create better employment propositions that are more inclusive and diverse. Below we explore some of the strategies to creating to a healthy work culture based on learnings from our latest Legal Reset report, which examines the complex challenges facing the legal profession, with contributions from legal leaders across the law.
#1 Embrace hybrid and flexible working models   
During the pandemic, more legal professionals than ever before experienced the benefits of work-from-home. It's understandable that some don't want to sacrifice these advantages entirely. In fact, a survey by Realm Recruitment found that flexible work has overtaken pay as the top priority for lawyers looking for a change of job. 
Clearly, the demand for hybrid working models is a reality that legal leaders need to welcome with open arms. Having a sound hybrid or flexible working strategy in place is an excellent way for managers to access a wider talent pool and retain top talent – but it is absolutely critical to ensure the right approach. 
#2 Prioritise inclusion and diversity
Today it is essential for companies to recognise that diversity and inclusion are more than buzzwords to be included in an annual report. By actively prioritising diversity, you actively encourage a wider pool of talent to contribute their expertise – widely proven to deliver better decision making, quicker problem solving and improved commercial outcomes – and providing opportunities for all to feel included and recognised for their talents.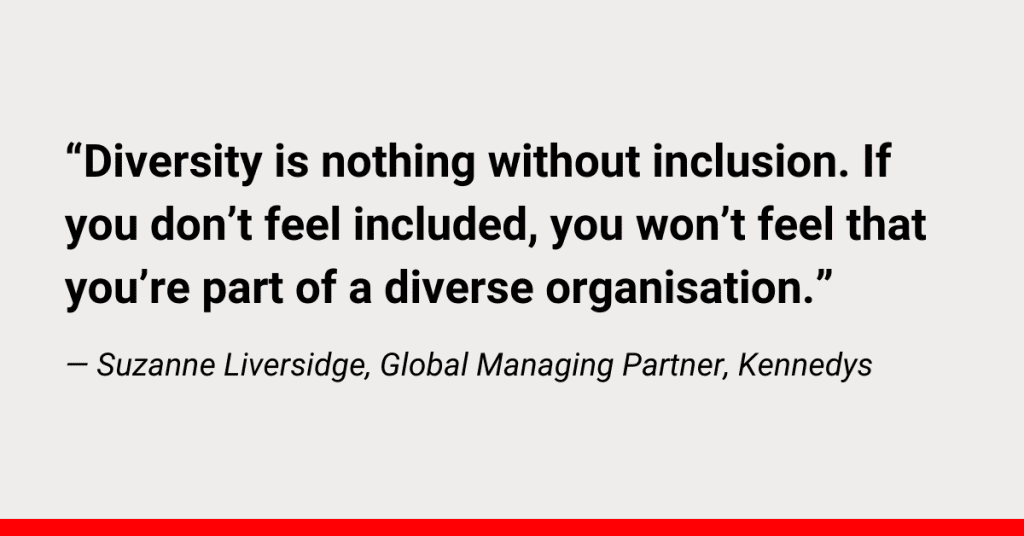 #3 Focus on output, not hours
The shift to remote working has proven that more hours do not necessarily provide better results. When you commit to squashing the myth that time spent is equal to effort, you will free your team, both full-time and freelance, from unnecessary overtime and unfocussed hours of procrastination. 
#4 Actively listen and show your support 
No matter where they are based and how their roles are structured, make it standard practice to check in with everyone on your team on a regular basis and ask how they are doing – as professionals and human beings. Having regular catch-ups and opportunities for the team to connect, problem-solve, and build peer relationships helps to guard against professional loneliness.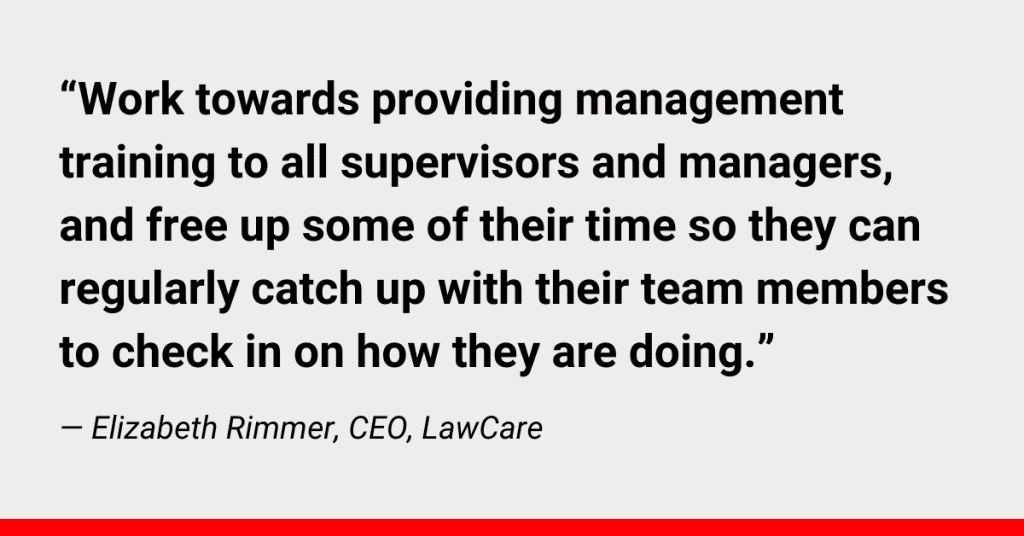 #5 Give people the opportunity to get involved in something bigger
Millennial and Gen Z workers in particular go to great lengths to make sure the companies they work with have values that align with their own. When legal leaders both support community programs and environmental initiatives and actively encourage workers to volunteer hours for the cause, they are sending a message that they care about something bigger than profits.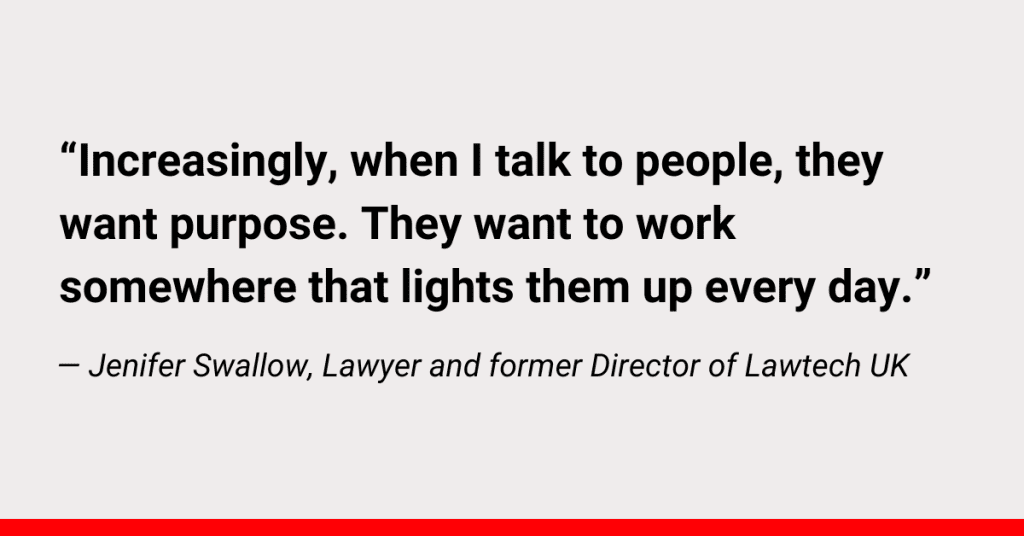 In closing: Wellbeing could be your greatest asset
Making the necessary changes to achieve a healthy work culture may not be quick or easy, but the benefits to both the company and those that serve it speak for themselves. At Obelisk Support, we believe that no one should have to choose between a life they enjoy living and a fulfilling career – which is why we continue to champion the advantages of flexible and remote working.
We do this because we have experienced first-hand how our pioneering #HumanFirst approach has helped both our clients and legal consultants to thrive personally and professionally. An unexpected upside of the pandemic is that it has given employers increased visibility into the life struggles of their employees, and in so doing has shifted the focus to individual human life experiences. At Obelisk Support, we are optimistic that this marks the start of a new era of work culture in the legal sector that benefits and enriches all.